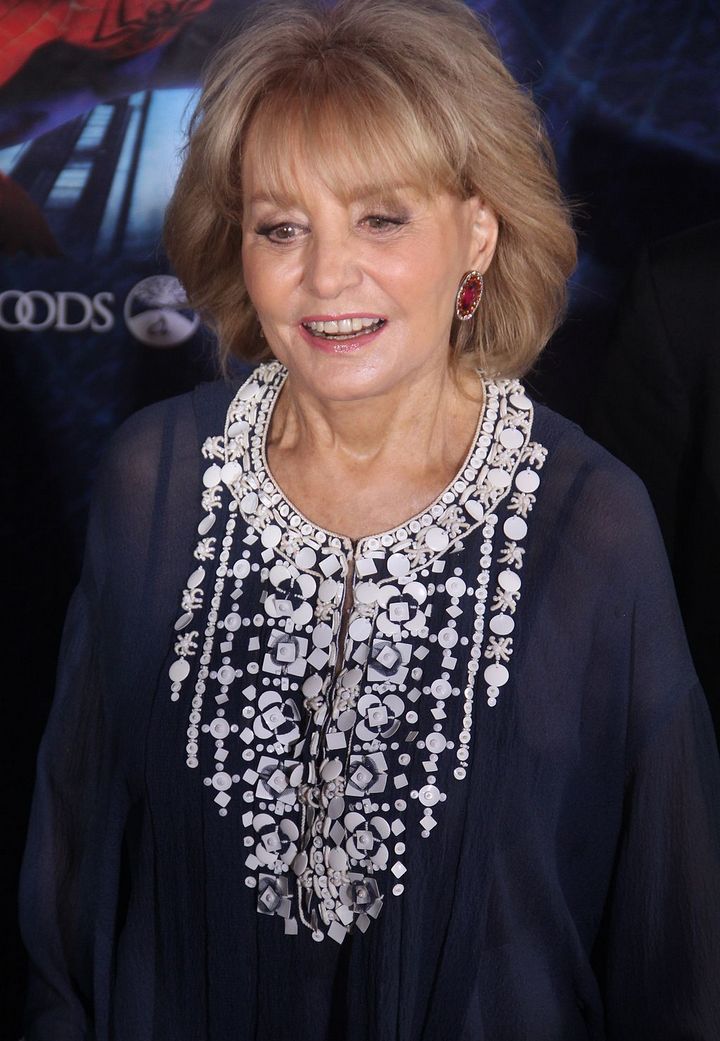 Barbara Walters has a new series on the ID Discovery Channel titled Barbara Walters Presents American Scandals. If you missed it last night, we have your American Scandals recap right here! It's s a nine-week series that showcases the true-crime stories that made national headlines and features exclusive interviews. This week is the third week in the series with Jean Harris: The Headmistress Murderer. The first episode on November 2nd was JonBenet Ramsey: Inside the Mystery and the second episode on November 9th was O.J. Simpson: Kato Speaks.
Overview of American Scandal
Herman Tarnower was found murdered in his home, killed by his ex-lover, Jean Harris. She claims it was an accident, but a jury found her guilty, and she was given a sentence of 15 years to life. Her sentence was eventually commuted.
American Scandals
This week 3  episode of American Scandals showcased several interviews that Barbara Walters conducted with Jean Harris. One was in 1982, another in 1984 after she stopped using drugs and yet another in 1993, after her release from prison. The show also had expert commentators like Ryan Smith, ABC News Legal Analyst, Larry Hackett, former editor of People Magazine, Arlene Levkoff, a friend of Jean Harris, Russell Leggett, the trial judge and Jim Harris, the son of Jean Harris. Jim Harris said that his mother took the stand in her defense, but was a horrible witness. She came across as cold and heartless on the stand, which he believes ultimately led to her guilty verdict.
Jean Harris Bio
Jean Harris was born on April 27, 1923, in Cleveland, Ohio. Her mother, Mildred, was a Christian Scientist and her father, Albert, a civil engineer. She attended the prestigious Smith College in Northampton, Massachusetts, where she majored in Economics. After her graduation in 1945, she married James Harris, a Navy veteran. The couple settled down in Grosse Point, Michigan and they had two children together, David, born in 1950 and Jim, born in 1952. Jean took a job as a teacher during the early years of their marriage. Later, she would become the headmistress of the Madeira School for Girls in Washington, D.C., a prestigious all-girls school. Jean and James divorced in 1966, and she met Dr. Tarnower a few months later. He proposed marriage to Jean in 1967, but she didn't want to move her sons from their school. After her sons had completed school, the doctor had changed his mind about marriage and started seeing other women, while also maintaining a relationship with Harris.
Dr. Herman Tarnower Bio
Herman Tarnower was born on March 18, 1910, in Brooklyn, New York. His parent's names were Harry and Dora, were Jewish immigrants and he had three sisters. He joined the U.S. Military Corps during World War II, where he was quickly promoted to major. After the war, Herman went on to establish the Scarsdale Medical Center. He also became a best-selling author of the book The Complete Scarsdale Medical Diet. While he was seeing Harris, Tarnower also had a relationship with his secretary, Lynne Tryforos, who was 30 years younger than he was.
March 10, 1980
On the evening of March 10, 1980, Harris drove to the home of Dr. Tarnower, a .32 caliber gun in her possession, with the intent of confronting him about his cheating, then killing herself. The doctor lived 264 miles away in Purchase, New York. They started arguing when she discovered lingerie in his bedroom belonging to Lynne Tryforos. The doctor tried to stop her from killing herself when Harris said the gun accidentally discharged. Another struggled ensued in Harris claimed the gun accidentally discharged again. The doctor had four gunshot wounds, but Harris could not account for the other two bullets. When police arrived on the scene, she was seen driving away, claiming she went to locate a payphone to call the cops. She was arrested that night for second-degree murder, pleading not guilty since the gun accidentally discharged.
Trial
The trial of Jean Harris began on November 21, 1980, in White Plains, New York, with George Bolen prosecuting the case. Her attorney, Joel Aurnou, encouraged her to take a plea deal in which she would plead guilty to a lesser charge, but she refused the plea agreement. The trial lasted 14 weeks. After 8 days of deliberation, a jury of 8 women and 4 men found Jean Harris guilty of second-degree murder on February 24, 1981. A month later, she was sentenced 15 years to life at the Bedford Hills Correctional Facility for Women in Westchester County, New York. After her trial, jurors stated they mainly convicted her because they didn't feel her testimony on the stand was credible.
Life Behind Bars
During her 11 years in prison, Jean Harris tutored inmates to help prepare them for the GED exam, she was a teacher's aide in the prison nursery and worked in the jail library. She also wrote two books while in prison: Stranger in Two Worlds in 1986 and They Always Call Us Ladies: Stories from Prison in 1988. While in prison, Jean suffered two heart attacks. In December of 1992, she was due to have heart bypass surgery when she was granted clemency by Governor Mario Cuomo. She was released from prison on parole on January 23, 1993.
Life After Prison
After her release from prison, Jean Harris started a foundation called the Bedford Hills Children's Foundation. She settled down in a cabin in New Hampshire, along the Connecticut River, where she enjoyed gardening and taking walks with her dog. It was discovered that Harris had a drug problem, a secret that wasn't exposed for many years. She was addicted to amphetamines, which ironically were prescribed to her by Dr. Tarnower.
Death of Jean Harris
Jean Harris died at the age of 89 on December 23, 2012. She died of natural causes and residing at an assisted-living facility in New Haven, Connecticut.
Did you catch up on American Scandals this week? What do you have to add to our recap?

Joella Marano [CC BY-SA 2.0], via Wikimedia Commons