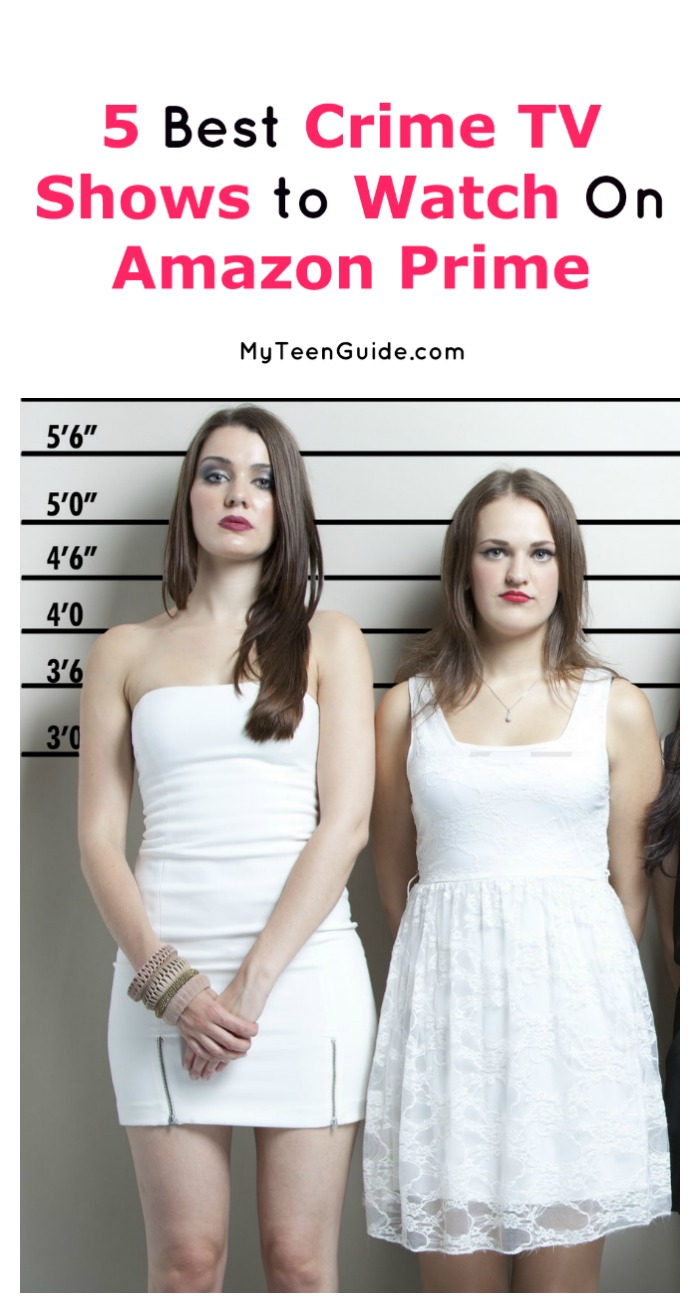 Put on your mystery-solving hat & get cracking on the case with these best crime TV shows to watch on Amazon Prime!  While Netflix is one of the most talked about streaming media apps, Amazon Prime also offers a huge library of music, movies, and television shows that you can watch on the go and at your own pace. If you are looking for a new crime television show to watch, you'll be happy to know that Amazon Prime offers dozens of them that you can watch on a rainy day or for when you need your crime fix. Here are five of the best crime shows that you can watch on Amazon Prime.
5 Awesome Crime TV Shows on Amazon Prime
Affiliate links included below. Thanks for your support!
The Wire is an HBO-produced show that ran for five seasons. With 60 episodes to watch, you'll be busy with this show for a little while! This show takes viewers into different locations in Baltimore, Maryland and shows the relationship with law enforcement in the area. Themes include illegal drug trade, print news media, and the seaport.
Bosch was one of Amazon's first crime/police television show that was produced by Amazon Studios. The show takes viewers into the life of police officer Bosch, who works for the Los Angeles Police Department as a homicide detective in Hollywood. The show is in its third season and offers 20 episodes.
If you like British-Irish crime with a hint of drama, The Fall is the next show you want to watch! The Fall is all about a Metropolitan Police Superintendent named Stella Gibson, who is tasked to investigate an open case that points to a serial killer. This show is full of drama and the crime story line is great!
Luther is a quality British crime and drama show that is lead by British actor, Idris Elba. The show has four series which means you'll have plenty of episodes to keep you busy. Luther is all about John Luther, a detective who is working for the Serious Crime Unit. Though a good police officer, John has some pitfalls that sometimes make viewers question his policing abilities.
If you are a fan of crime television shows, CSI is a must watch show. The show has been running since 2000 which means there are dozens of episodes to watch! CSI takes viewers into a new crime scene each episode, so be prepared for a variety of mini-crime stories that are exciting and full of twists and turns.
https://www.youtube.com/watch?v=5XKTEFFQWNU
Do you have any favorite crime shows that you watch on Amazon Prime? Share below!