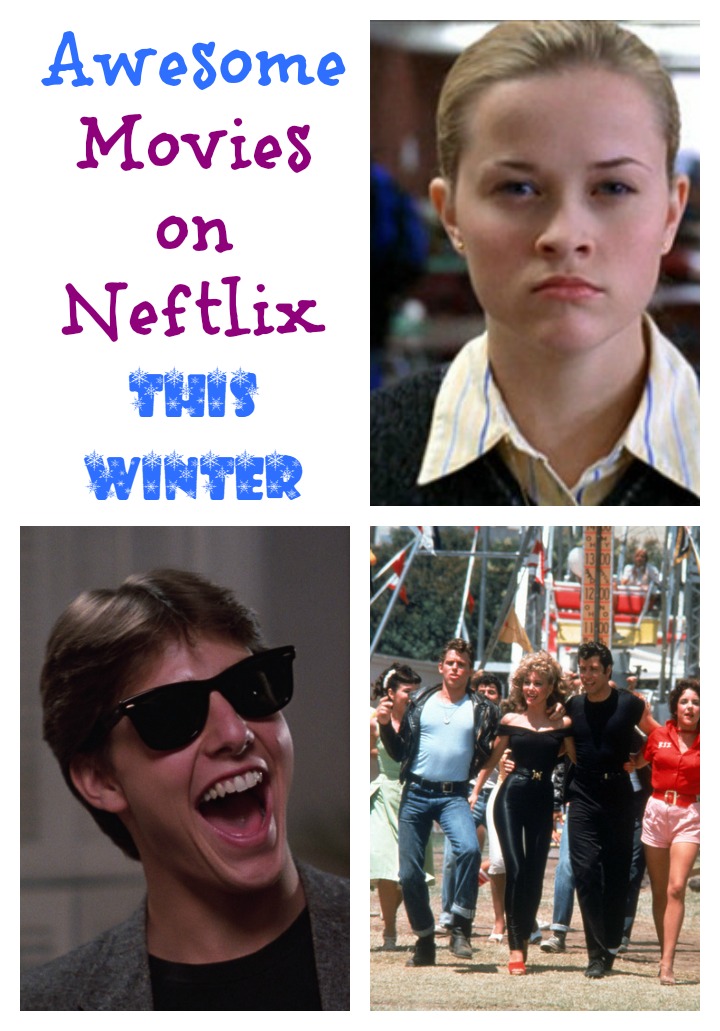 When it's too cold out to do anything but hide indoors, watch some of these best movies on Netflix to keep yourself from going stir crazy! I remember one winter, we had this massive blizzard. Thankfully, it wasn't a surprise snow storm, so I had time to call my best friend over to get snowed in with me. So much more fun! We spent the whole time watching movies and drinking hot chocolate. Thank goodness the power didn't go out! Check out a few of the best movies on Netflix this winter to watch with your friends- blizzard or not!
Best Movies on Netflix this Winter
Grease
Grease is a 1978 musical romantic comedy film that is based on the 1971 musical of the same name by Warren Casey and Jim Jacobs. The movie stars John Travolta, Olivia Newton-John, Jeff Conaway, Didi Conn and Stockard Channing. Sandy and Danny meet and fall in love at the beach one summer. She thinks she will never see Danny again but instead of returning home to Australia, her family decides to stay in the States. On the first day at her new school, she discovers it is the same school as Danny attends. However, Sandy soon realizes that the Danny at school is much different than the Danny she fell in love with at the beach. Danny is a ladies' man while Sandy is a good girl and she soon finds herself alone, with no friends and no Danny. Can these two find the love they had over the summer?
Election
Election is a 1999 comedy drama movie that was adapted from the 1998 book of the same name by author Tom Perrotta. The film stars Matthew Broderick, Reese Witherspoon, Chris Klein and Jessica Campbell. High school student Tracy is running for school president and uses tactics that aren't so ethical to get what she wants. When a well-liked teacher convinces a popular athlete at school to run against Tracy, Tracy finds out his scheme, and it sparks a bitter feud.
Risky Business
Risky Business is a 1983 romantic comedy film starring Tom Cruise and Rebecca De Mornay. High school senior, Joel, is happy when his parents go away on vacation, leaving him the run of the house. Joel finds himself in need of raising a lot of money in a short amount of time when he not only hires an escort for the night but also crash his dad's prized Porsche. So what does he do? He turns his house into a brothel of course.
These three are my top choices, but there are other great movies on Netflix this winter too! Check out our favorite Netflix movies for your girls' night in for more ideas.
What are your picks for the best movies on Netflix this winter? Tell us in the comments!