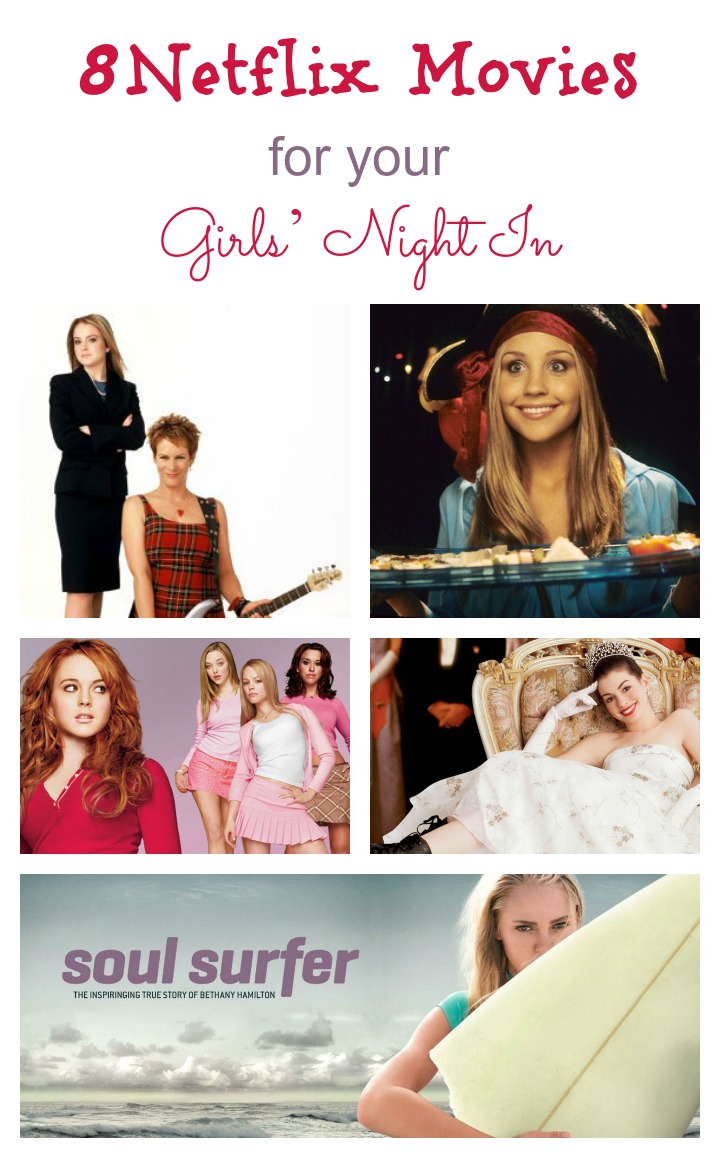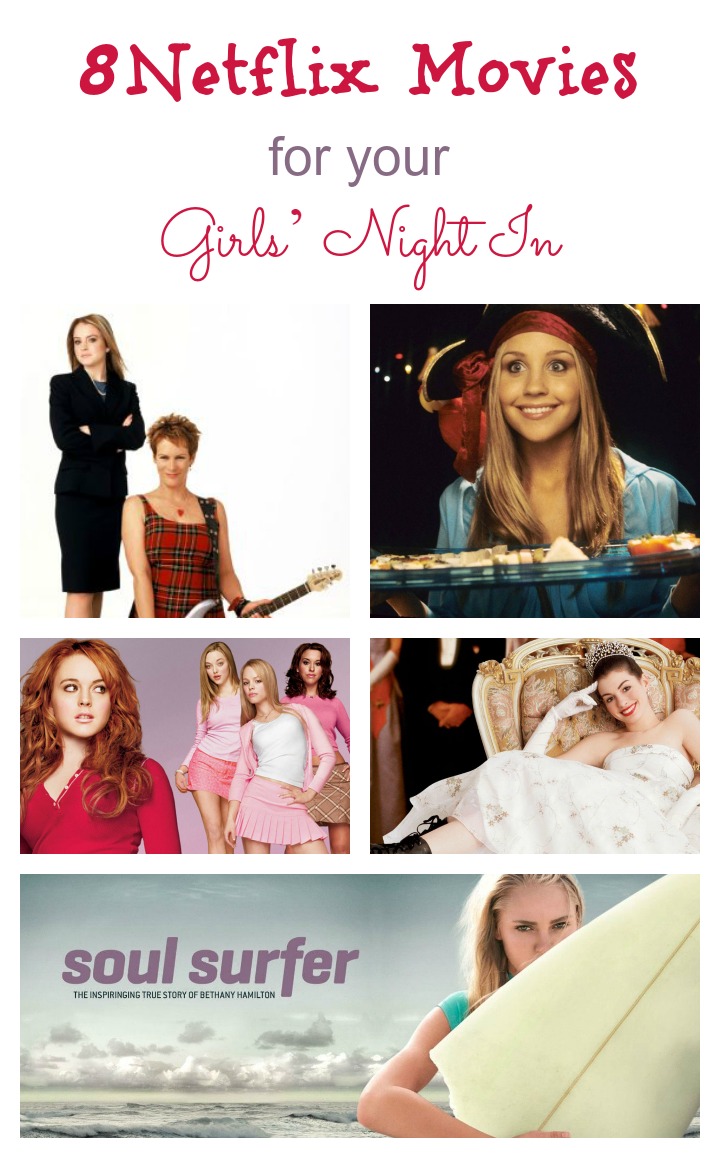 It's time to get your girls together for a relaxing night in. Sometimes a night in with your besties is exactly what you need. It's the perfect break from school, sports and work. Catching up with your girls is so important! We've seen how Taylor Swift's girl squad has been taking the music, modelling and acting world by storm. (#squadgoals) So let's take a lesson from Taylor Swift and make sure always to have time for our girls! Empower, support and love each other by making time for your besties. A fun night in is the perfect stress buster, bake some cupcakes, make some popcorn and check out one of these awesome Netflix movies for your girls' night in.
Check out our 8 Netflix Movies suggestions for your girls' night below:
1. Freaky Friday – A 2003 classic guaranteed to have you laughing until your belly hurts!
2. Mean Girls – Everyone's favourite girls night in movie is totally Mean Girls, right? It so totally fetches!
3. Love Wrecked – You'll be laughing hard watching this one… because who hasn't had a crush on a teen idol?
4. The Princess Diaries – Anything that stars Julie Andrews and Anne Hathaway is a MUST watch.
5. Soul Surfer – One of my favourites… based on a true story! This one will have you crying and laughing but is guaranteed to inspire you. A story of loss, triumph and determination.
https://www.youtube.com/watch?v=isjY34VD5jE
6. 13 Going on 30 – A Jennifer Garner classic… need I say more?
7. Mamma Mia! – Dance and sing around the room while you watch this one. Curling up with a blanket is not an option for this one!
8. Ice Princess – An inspirational story of a figure skater who refuses to give up.
https://www.youtube.com/watch?v=-tgrE4-I4tI
So what are you waiting for? Group message your girls right now and pick a date! Whether it's a Friday night or Sunday afternoon, these Netflix movies are guaranteed to be a hit! Make some yummy snacks – popcorn, cupcakes, fruit trays, candy or your favourite movie snack! Get ready for some refreshing girl time and catch up on each other's lives.
It's so important to keep your friendships strong. Love, support and encourage each other to reach your full potentials. Always be there for your friends as they should be for you. Don't forget to have dance parties in your pyjamas, watch your favourite movies and be silly! Let your troubles go and just have fun!
Do you have a favourite Netflix movie in the list? What are your favourite girls' nights in movies? What are your favourite movie night snacks? Let us know in the comments below!