Planning on heading out to nature for a camping trip with the family this summer? It can be a little tricky when you're toting a toddler along with you! The key is to make sure your toddler is comfortable and also having fun. Bringing along some fun camping toys for toddlers- or playing with these toys before you hit the campgrounds- can make it go a whole lot smoother. Take a look at our top picks!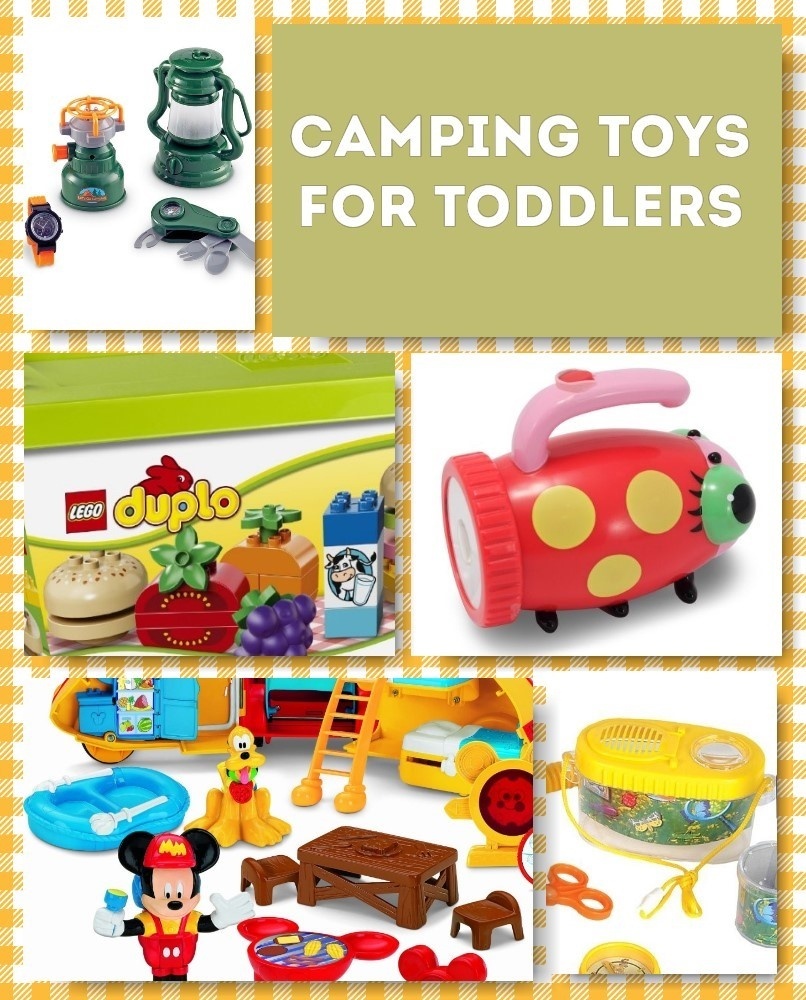 5 Favorite Camping Toys for Toddlers
This post contains affiliate links to help you find these great toys. If you click and buy, we may get a small commission. Thanks for your support!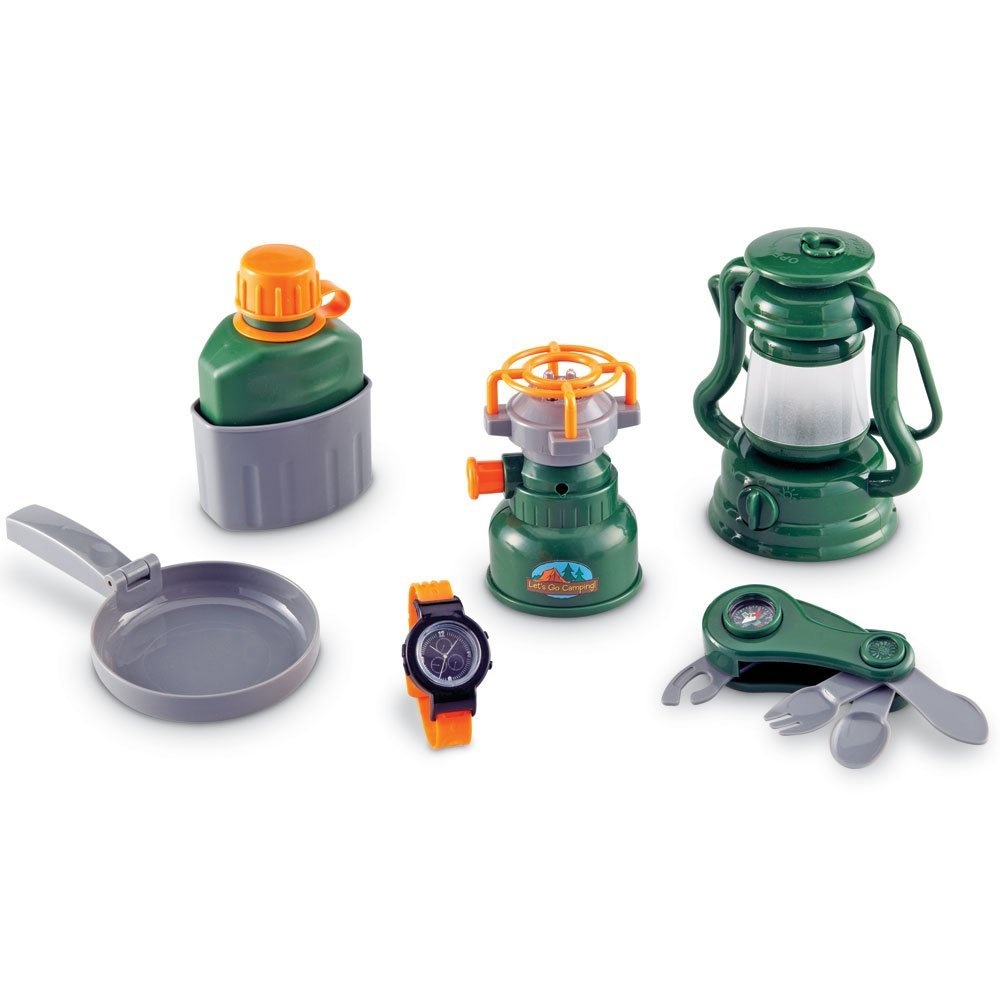 A learning resources camping set can be the best gift for your camping enthusiast toddlers. This 9 piece set contains a pretend water bottle, stove, lantern, watch, first aid kit, compass and frying pan. Your kids can now pretend to turn on the lantern in dark, and cook their meals easily with this well featured camp set. The tools provided in this kit are  realistic with their smart finish and perfect appearance. In fact, the lantern provided in this set can actually be lighted with a battery. So, choose these camping toys for toddlers and let them enjoy the best from their pretend camping sessions.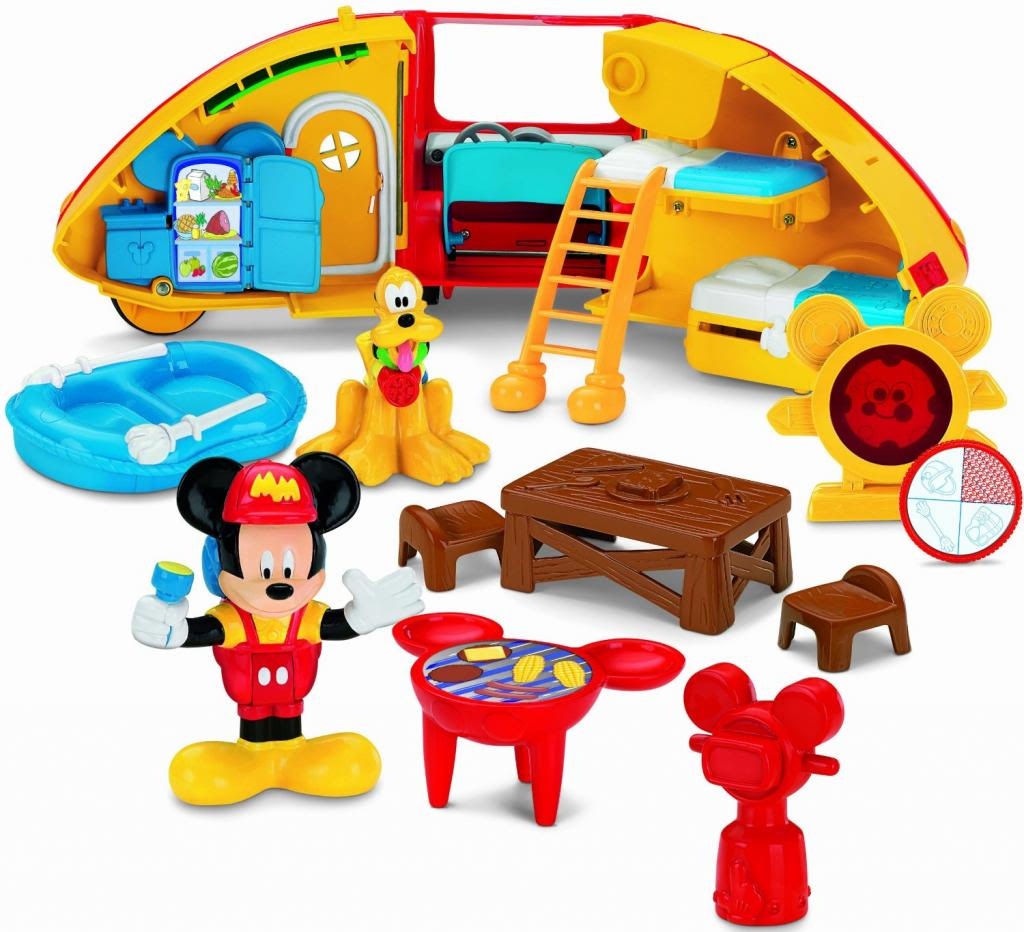 Fisher-Price Disney's Mickey Mouse Camper's Playset
What better way to get your tot excited about camping than letting him try it out first with his favorite Disney pal? This playset is one of my favorite camping toys for toddlers because I too love Mickey! Get down on the floor with your little one and use the famous mouse to show your toddler all the exciting things you'll do as campers. Pack the playset along for the ride so your tot has an activity to keep him busy while you're setting up the tents.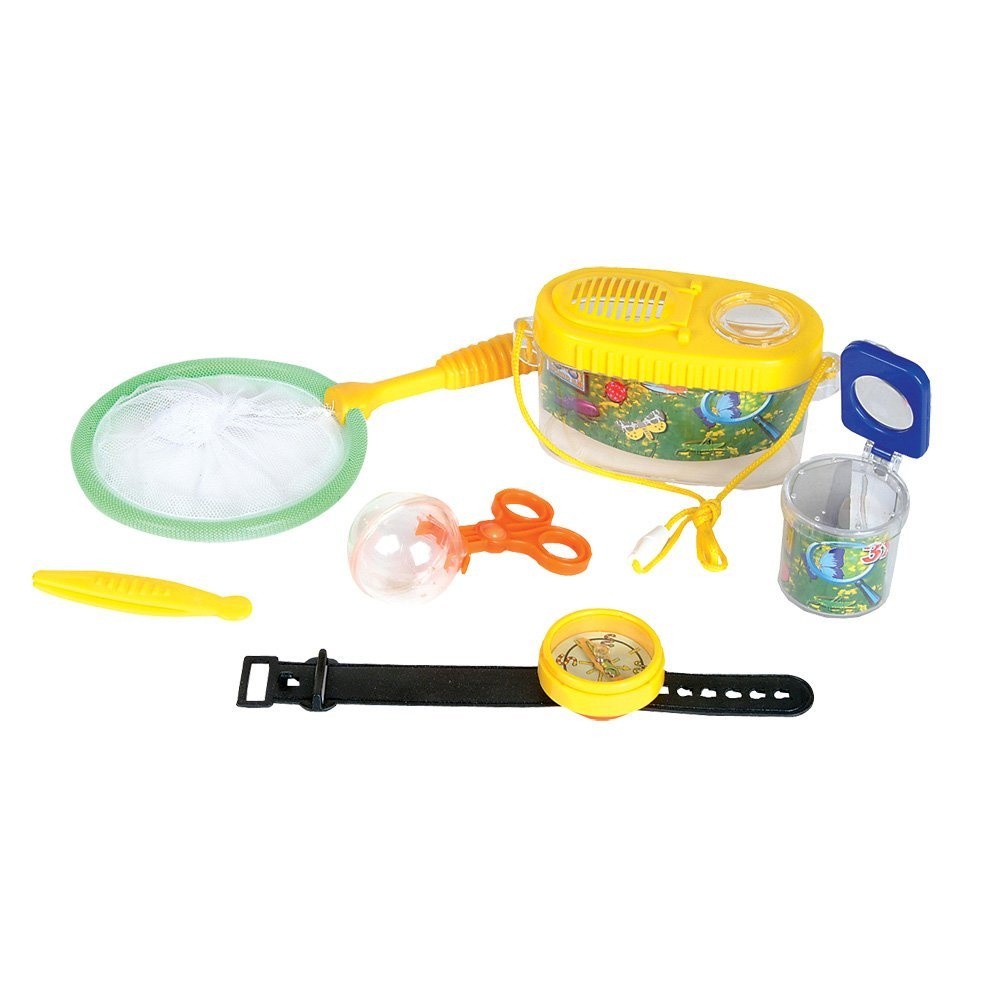 Adventure Kids Bug Catcher Box Set
While your toddler may need a little help with this one, it's still a fun kit to help them enjoy the camping experience! It comes with a net for catching those bugs and a cute little observation tank so you can see them in action. The little window on the tank magnifies the bugs 3 times for a larger-than-life viewing experience.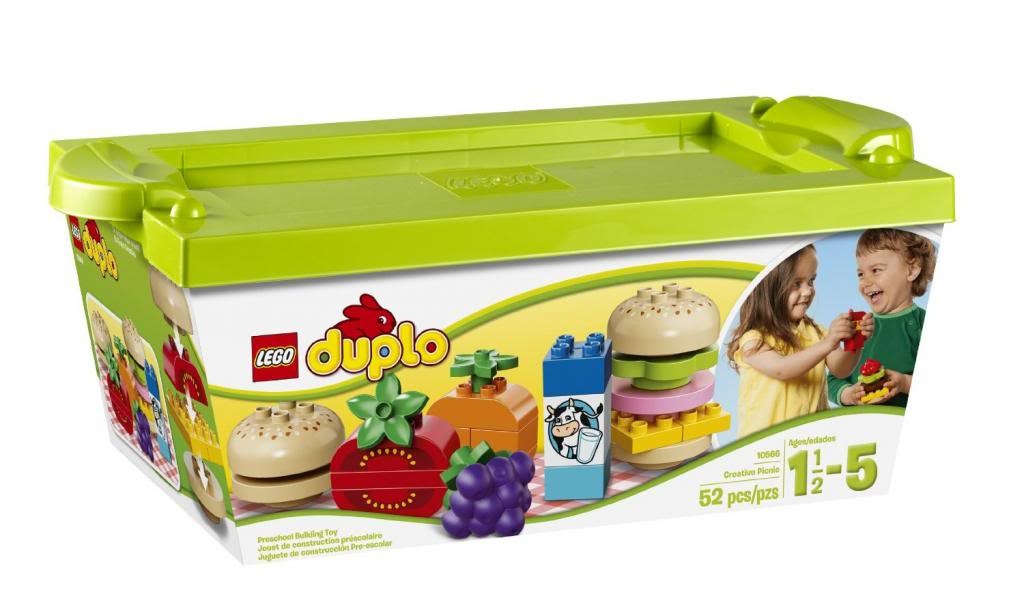 LEGO DUPLO Creative Picnic Set
Although it's technically a picnic set, most camping trips include eating outdoors, right? Get your toddler excited about dining under the sky by play-acting the scenario beforehand at home. Kids can make all their favorite picnic foods with the chunky LEGO blocks. This is also a fun way to get your toddlers interested in trying out new foods.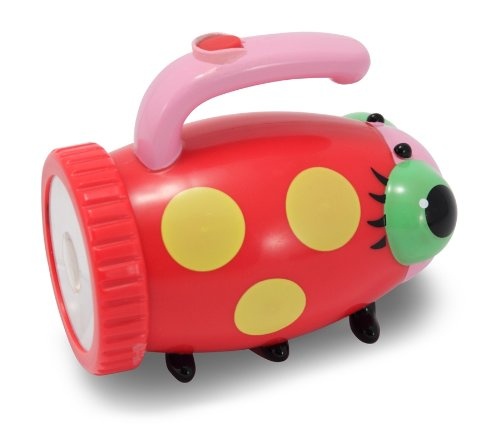 Melissa & Doug Sunny Patch Mollie Flashlight
No list of camping toys for toddlers is complete without a cute flashlight! Not only is the design appealing- it's based on the hit television show for kids- it's also practical. The woods are dark and a little scary at night for small children. This adorable flashlight will help them feel more secure. Plus, it's handy for you to grab for those bathroom walks!
With these fun camping toys for toddlers, your little one will have as big a blast on your next trip as you and your older children. Just be sure to talk up the trip beforehand so your toddler has some idea of what to expect. Perhaps you can pretend camp in your back yard a few times before the real trip. Just pitch a tent on your lawn and increase the amount of time you spend out there. For example, the first night stay until dark. The next, until bedtime, until you manage to spend a whole night under the stars.
Looking for more great learning opportunities? Check out all our favorite educational toys for toddlers!
Which of these camping toys for toddlers do you like best? Have you ever taken your toddler camping? Do you have any great tips for us on how to make it easier?