Kids love outer space. Maybe it's an innate desire to travel to far-off lands. Maybe it has something to do with the magic of wishing on a star, or imagining flying as fast as the speed of light. Whatever the reason, indulge your little one's adventurous side with these fun space party games for kids. They're perfect for birthdays, play dates or even just to keep your child busy on a rainy day.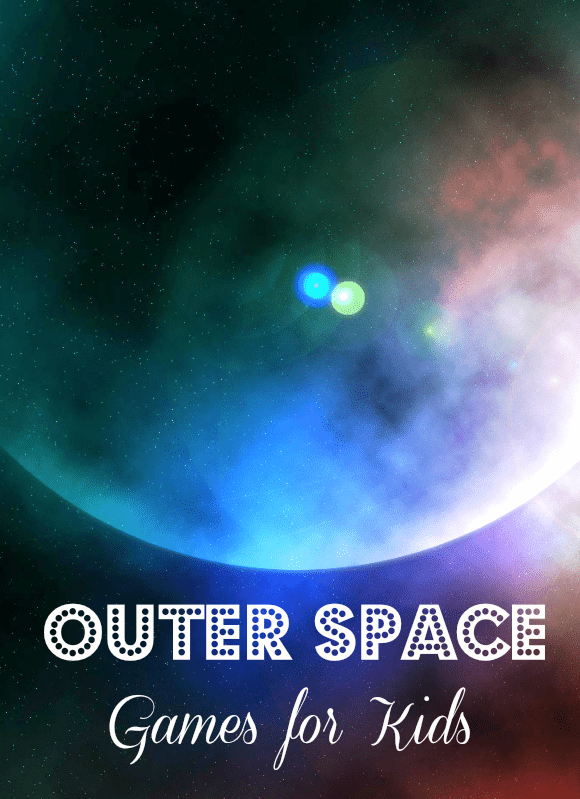 These space party games for kids are easy to recreate with basic supplies. The great thing about such games is that you can tailor them to fit your child's age. We've included affiliate links in some spots to help you find the items you'll need for a fun day of blasting off into outer space.
Space Party Games for Kids
Space scrambles
A space scramble is one of the easiest space party games for kids on your part. All you need is some colorful paper and a bright marker.  The idea of this game is easy: simply scramble the names of some planets on the paper. Below the scrambled words, leave some space for your kids to fill in the right names. See how quickly your child can guess the name of the planet. Little ones may need some help, but older kids should get it pretty easy. Once they master the planet, branch out into star systems and other space items.
Astronaut costumes
Indulge your child's inner space explorer with an astronaut costume (affiliate link). You can find some realistic looking garb online or in costume stores. Once they're dressed up, create a space set in their room. For example, cut cardboard into the shapes of stars, or decorate a large box to look like a rocket. Let kids pretend to walk on the moon or be the first human to step foot on Mars! Costumes are also great for space-themed parties.
Space quiz
A space quiz is probably one of the simplest and yet the most intriguing space party games for kids. This game isn't just fun, it helps teach kids about outer space as well. Do a little research beforehand, then craft a list of fun space trivia questions. Let kids play against each other or on teams to race to be the first to answer the question.
Crossword puzzles
Kids absolutely love crossword puzzles. Simply formulate a crossword puzzle with some intriguing facts about space and astronomy. Try to add fun graphics to the background of the puzzles. This will make the game even more engaging and interactive. You can make crossword puzzles online if you need a little help putting it together.
Match the shape games
Cut out some stars, meteors, rockets and planets from a huge cardboard. After this place the cardboard on a huge piece of chart paper. Draw the outlines of the cut out versions with a marker. Ask your kids to match the shapes of the cardboard to the chart paper. This is a fun and easy space game for younger kids.
These space party games for kids are perfect for gatherings and play time with mom. Best of all, they're educational as well as fun. Maybe you'll even learn something that you didn't know about outer space! Check out all our other great party games for kids to keep your little ones busy all year round!