The trick to successful party planning is to select a set of party games for kids. Every party needs a theme to give it focus. The theme forms the heart of the party and provides the personality, creativity, uniqueness and detail for the event. This post contains affiliate links.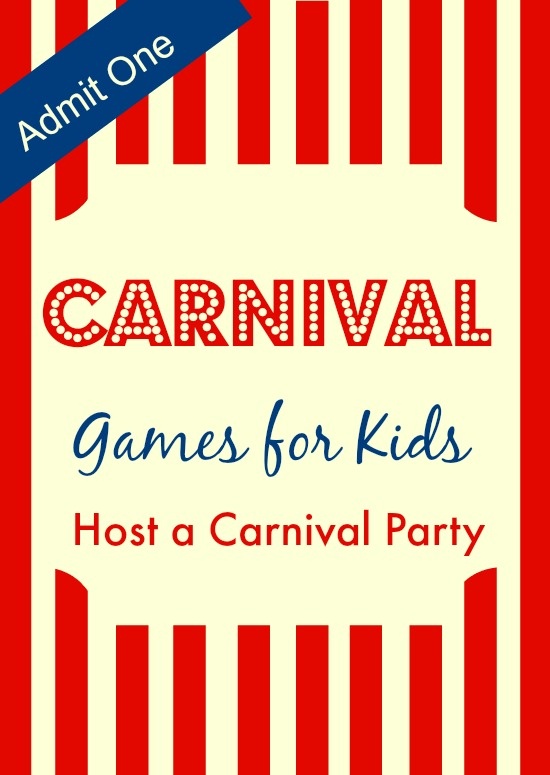 Fun Carnival Party Games for Kids
Circus Theme
Transform your house, backyard, or garage into a carnivalesque space, with loads of delicious treats, fun games, and amusing clowns. Request your guests to show up dressed as clowns. Make them dress in vibrant, baggy thrift-shop outfits. Ask the kids to dress like some of the circus animals. Give out costume prizes for wittiest, most imaginative, creepiest, saddest costumes, and so on. Make the little party 'animals' perform some circus acts, taking turns as the ringmaster who orders the rest. Apart from these party games for kids, the children can also hurdle through hoops, hop over ropes, bend under sticks, and slide through tires while acting like animals.
Zoo Theme
Parties are always a good occasion to monkey around a bit, if your child and his friends are fond of animals. Turn your home into an exotic zoo with fun games for kids. Request the kids to come dressed as your baby's favorite zoo creatures. You could also dress them up as animals as and when they arrive. That will ensure no two kids are the same animal. Use large pieces of crepe paper in order to craft the costumes. You may also create or buy a set of animal masks for them to put on. Make the house seem like a zoo full of cages cut from huge cardboard appliance cartons. Dye the containers with poster paints to make them look like coops and cages. Tag each cage according to its captive creature as you wait for the 'animals' to grace the party. Make sure you have a camera at hand at all times.
Around-the-World Theme
Transform your home into a setting for a world tour with posters of famous locations. Decorate the walls with maps. Use one large map as a tablecloth. Ask the guests to dress up in order to represent a particular destination. For example: a snowsuit for Alaska, a Hawaiian shirt for a tropical island, a serape for Mexico or South America, clogs and suspenders for the Netherlands, or a sari for India. Assign a place, or let them pick one themselves. Display ethnic costumes, and have party games for kids as they try them on during the party. Play Italian, French, Chinese, African and other ethnic music to set up the mood and make it a more memorable occasion.
The best way to pick a set of party games for kids is to seek inspiration from an expert—your child! Parents know their children's interests, and those interests can easily become the motif of any party. Once you've chosen your theme, simply pick out the invitations, decorations, and party favors to match, and adapt them to fit your needs and the ages of the kids. You'll find that having a central focus for the party helps stimulate ideas and organize your efforts. Don't forget to check out our Carnival Party Toys for Kids to help with your game fun!
Do you have any favorite Carnival party games for kids?