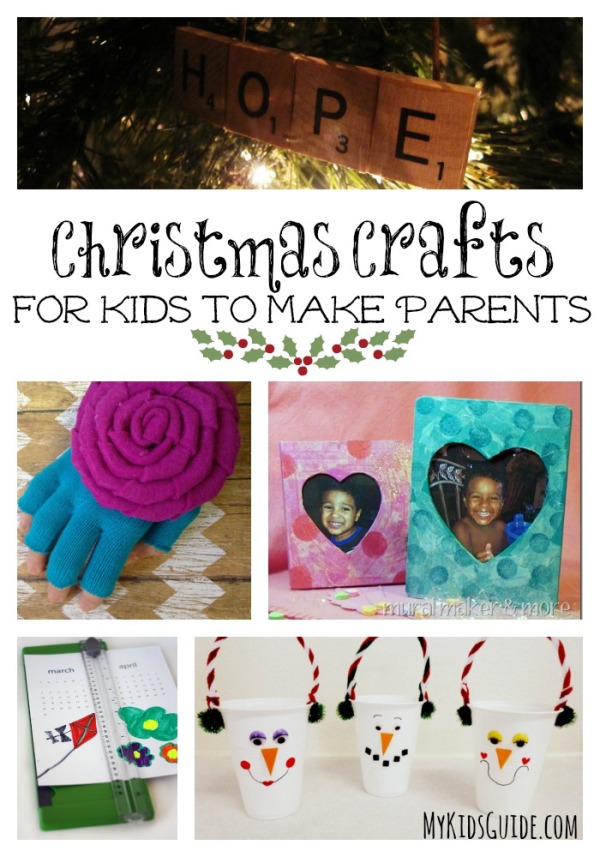 As a parent you know that every year your child will want to make something special to give as a gift.  This year check out these Christmas Crafts For Kids To Make Parents.  Not only are they kid friendly, they will fun and functional for Mom and Dad.  Work with your kids to create some fun and imaginative gifts to give to each other this year.  These also double as excellent gifts to make and give to grandparents!
CHRISTMAS CRAFTS FOR KIDS TO MAKE PARENTS
If you want something super simple, but very easy to make these Now Sew Fingerless Gloves are a great craft for kids to make for Mom.  Let them pick out a fun colored set of gloves, an embellishment and make these with little help from an adult.
Load these Easy DIY Snowman Cups up with Mom or Dad's favorite candy and treats.  Not only are they a fun way for the younger kids to make something for their parents, they are functional too!  Perfect for filling with tasty treats that will show parents the kids love them.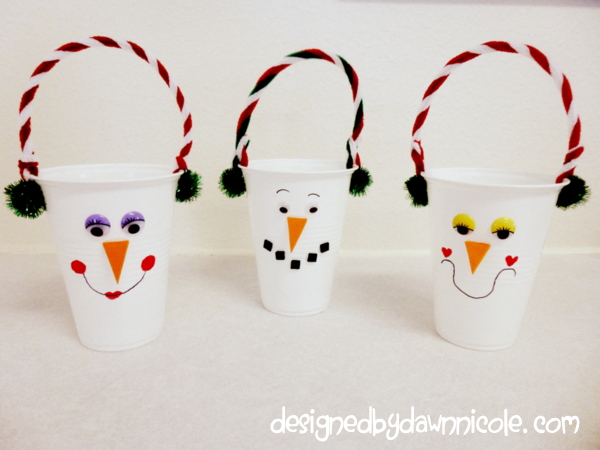 Everyone needs a calendar so why not make this simple Children's Artwork Calendar for parents this year?  This printed calendar is easy for kids to create their own unique images on, and with a little bit of help can cut and bind together to create a fun and useful gift that reminds parents of their kids every day.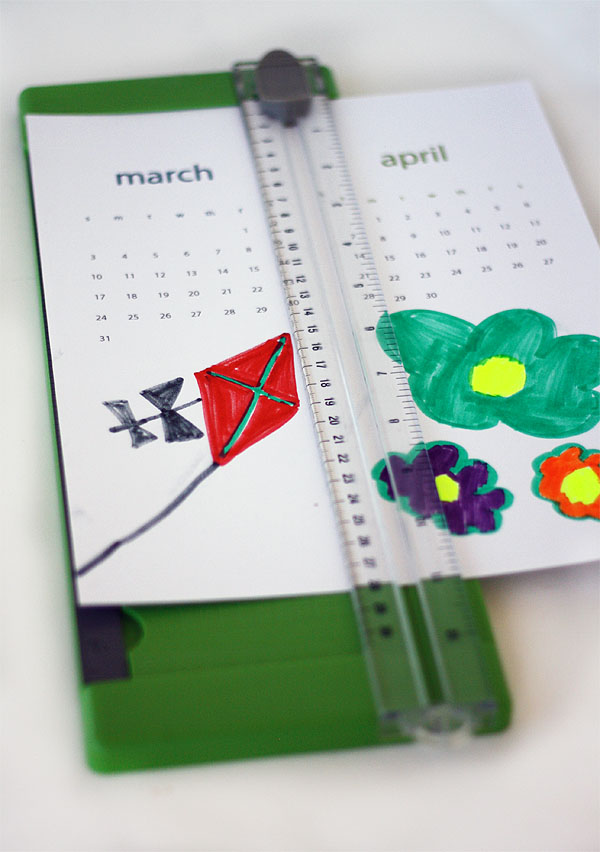 Everyone loves getting pictures of their kids for the holidays, but this year you can go a step above with these fun Kids Mixed Media Photo Frames.  Let the kids have fun painting and creating a fun and unique photo frame featuring not only their artwork but their smiling faces.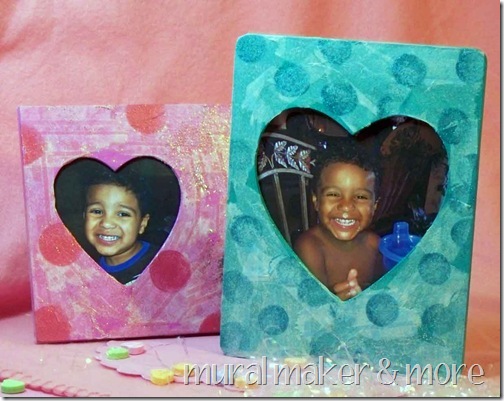 Create unique sayings, words of the holidays or personal monogrammed ornaments with these DIY Scrabble Ornaments.  Not only are they simple to assemble, they are great for kids to spell out a message of love to Mom or Dad with.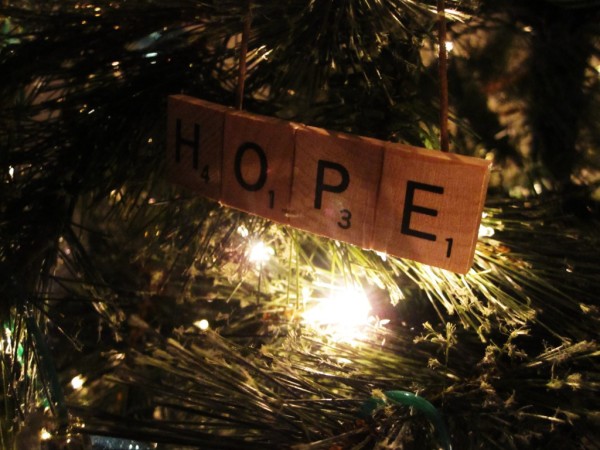 Gather supplies and help your child make a special gift this year to share with their other parent.  This is a fun way for them to do something unique for you with little assistance from an adult.  Let them be creative and share their own unique artistic talents on these great Christmas crafts for kids to make parents.  These gifts are great for moms, dads, aunts, uncles, friends and grandparents even.  Make up several of each to add a personal touch to your holiday gift giving.
Which are your favorite Christmas crafts for kids to make parents? Tell us in the comments!