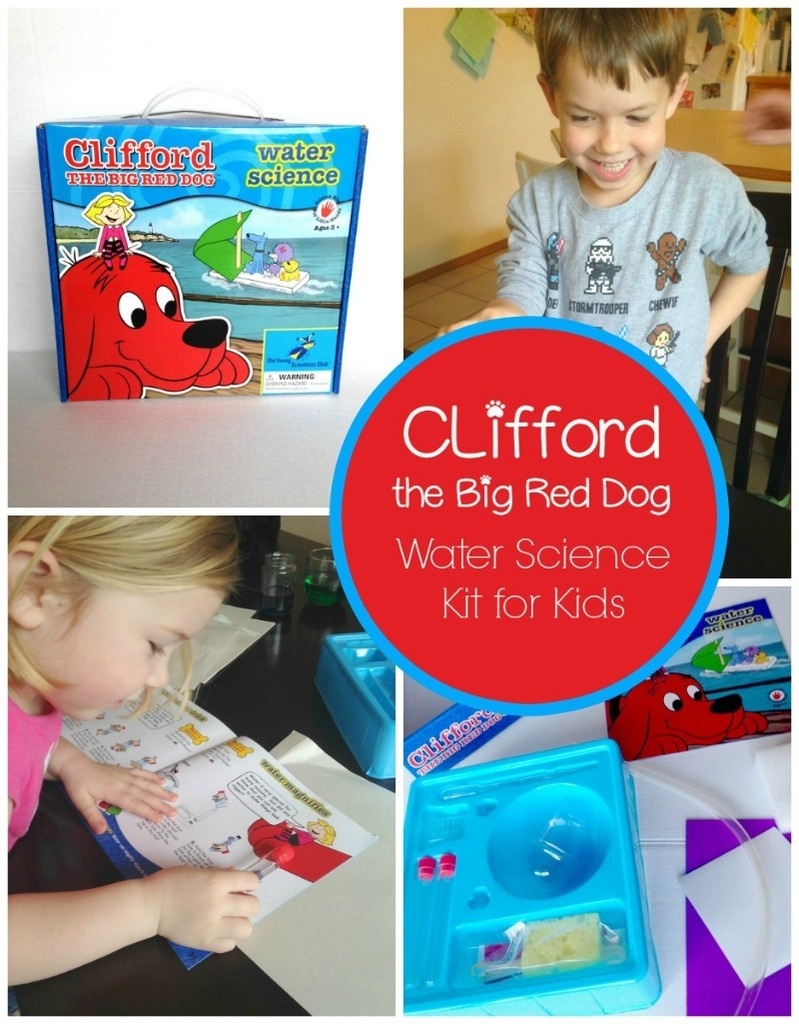 We received a Clifford The Big Red Dog Water Science Kit for Kids in exchange for an honest review. All opinions are our own.
My kids love any activity that allows them to play with gadgets and mix up their own concoctions. Sometimes it's as easy as a giant bowl of water and a few rocks, or whatever else I can find around the house.   It's not always easy finding educational toys that allow them to explore science in an age appropriate way.  Local summer camps that focus on activities in science tend to be geared towards children in 1st grade or older, so the little ones get left out.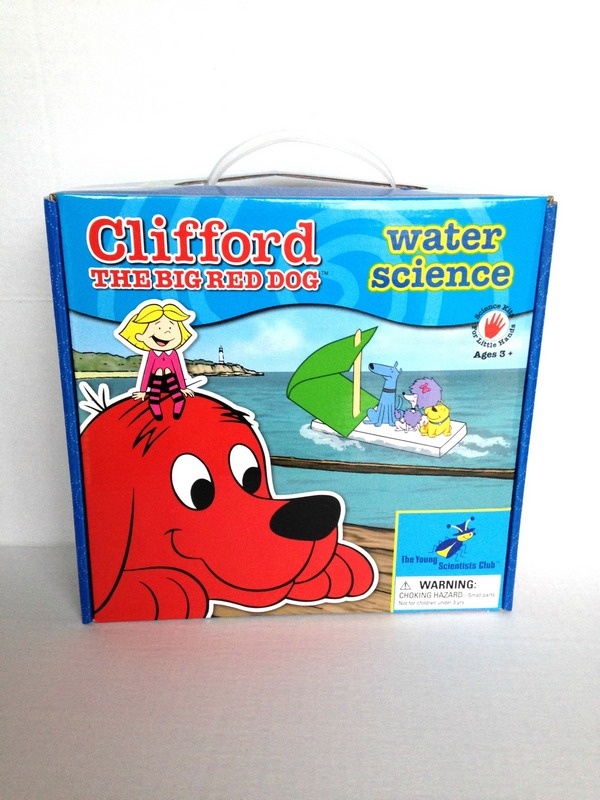 The Young Scientists Club was created in 1999 to fill a void of science products that are interesting to both boys and girls and engages them in a fun and positive way. They aim to appeal to young children in order to promote early exposure to science.  Children can even explore further through their online clubhouse. The Young Scientists Club has been awarded numerous awards for their products as well.
Clifford The Big Red Dog Water Science Kit for Kids Review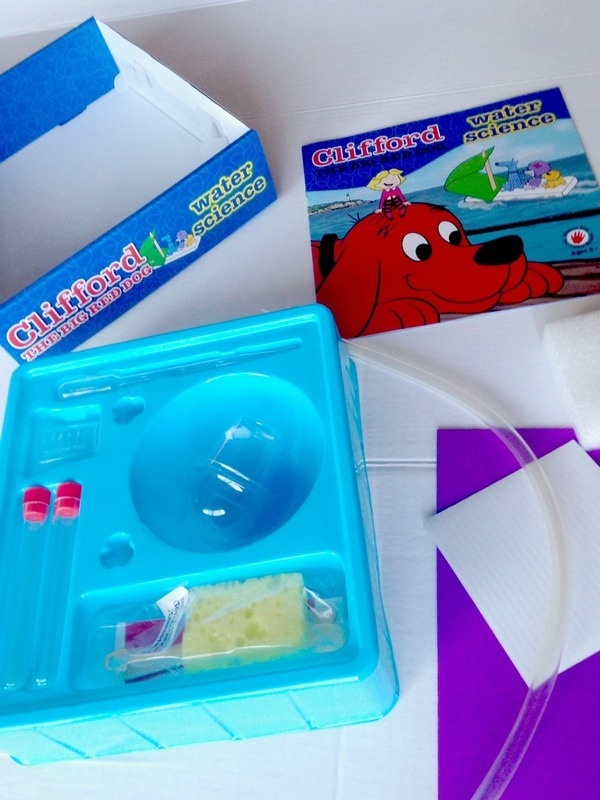 The Clifford The Big Red Dog Water Science Kit for kids is one of many kits offered by The Young Scientists Club. It is aimed for children ages 3 years and over, and contains the essentials for your child to feel like a true scientist. This kit includes:
A 20 page lab manual narrated by Emily Elizabeth
A lab tray
Measuring cup
Pipette
Chromatography paper
2 test tubes
The science kit for kids also contains a handful of other materials that are needed for carrying out each experiment. There are fourteen experiments total in the lab manual.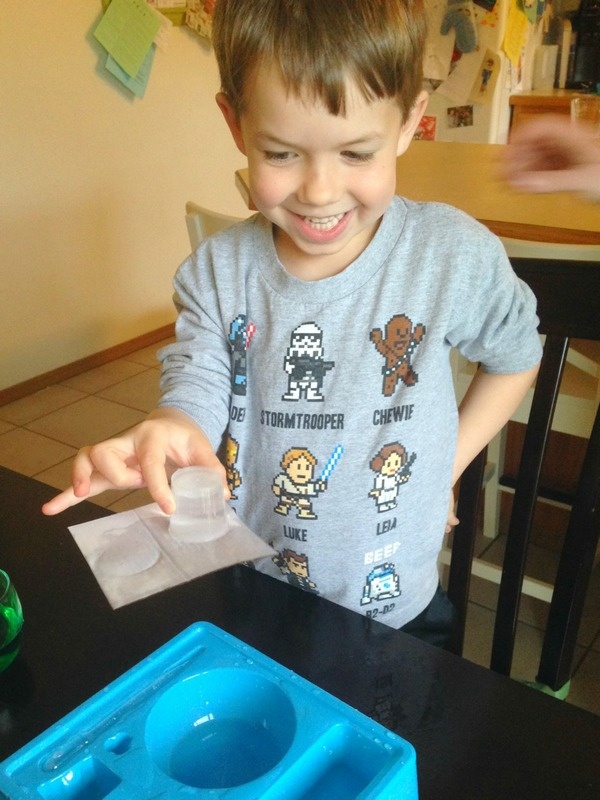 My kids LOVE playing with water so they couldn't get this kit open fast enough. We flipped through the lab manual and decided on an experiment to do first. There is an index for each lab material so we set aside what we needed and they both took turns carrying out the experiments. Each step was very easy to follow and they were definitely engaged as they hovered over our kitchen table to see what would happen with each step. They had fun guessing what the outcome would be ahead of time and we shared some pretty good giggles throughout.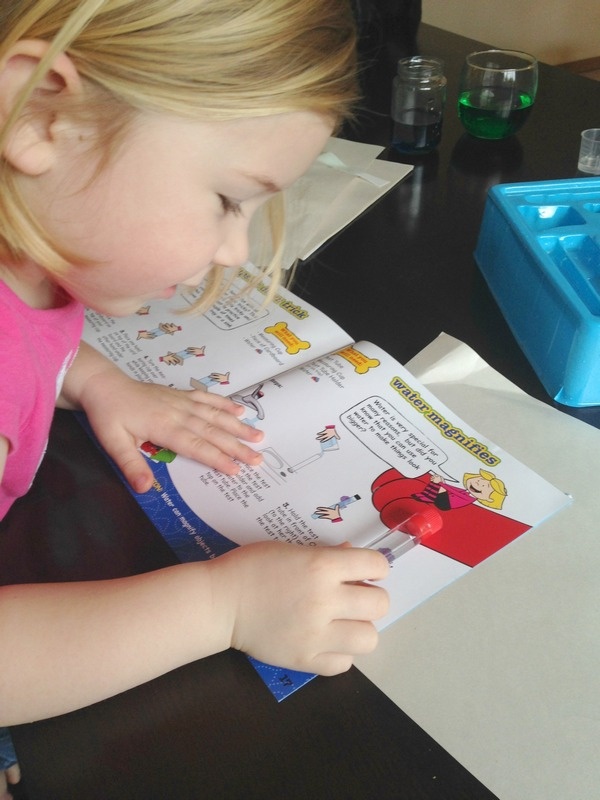 When it was time to wrap things up the materials and lab manual fit easily back inside the box provided. On a few occasions there were materials required that we needed to provide ourselves, but these were things I easily had in the kitchen like food coloring or dish soap.
This really was a fun and educational activity to do with my children, and they commented that they wanted to get it back out again soon. I liked that this gave them the opportunity to be hands-on and enjoy themselves while also learning about water science.
The Clifford The Big Red Dog Water Science Kit for kids can be purchased for $33 (including shipping and handling) on The Young Scientists Club website here. You can also visit them on Facebook, Twitter, Pinterest or Youtube to find out about new products and specials. Check out The Young Scientists Club on Facebook, follow them on Twitter, and subscribe on Youtube to keep up with news.
Young Scientists Club Science Kit for Kids Giveaway
Enter below for a chance to win a cool science kit for kids of your choice! You can choose between the Clifford the Big Red Dog Water Science kit reviewed here or the Clifford the Big Red Dog Magic Science Kit for kids. Giveaway is open to US residents and ends April 15th.