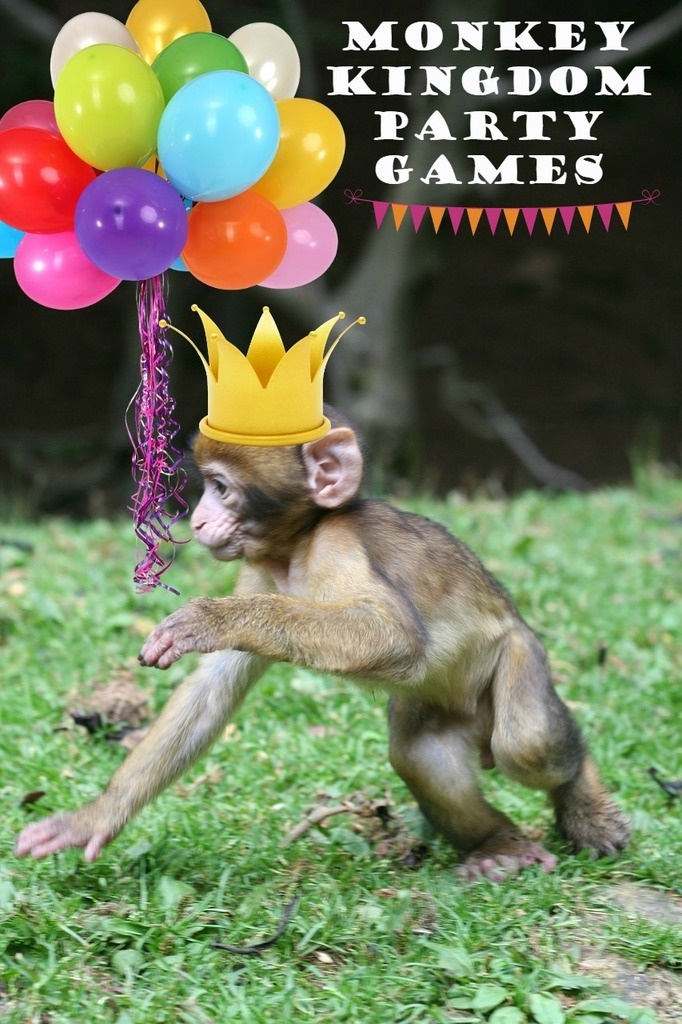 Do you want to throw a party based on the upcoming Monkey Kingdom movie? You're in for a treat! These Monkey Kingdom party games are perfect for a themed party based on this movie. Start planning your party today.
Monkey Kingdom Party Games
Pin the Banana on the Monkey
Here's a Monkey Kingdom spin on a classic party game. Instead of Pin the Tail on the Donkey, you can place a poster of a monkey on the wall. Your party guests will then need to pin a banana cutout as close to the monkey's hand as possible! This all needs to be done blindfolded, making it a fun challenge everyone will love.
Guess the Animal
To play this fun Monkey Kingdom game, you'll need to be ready with a list of animals that live in South Asia, the location of the movie. Write the names of these animals on index cards and then tape an index card to the back of each of the partygoers. They will then need to ask yes and no questions to figure out which animal they are!
Ancient Ruin Search

Monkey Kingdom is based in ancient ruins located in South Asia. Who knows what treasures are buried in this place! Let your Monkey Kingdom party guests go exploring for these treasures in your backyard. Before the party, hide "priceless treasures" around the yard, leaving small clues for the guests to find. If you have a sandbox or live on a beach, even better. Bury the treasures in the sand!
Banana Toss
Instead of playing Horseshoes, set up a fun game of Banana Toss! Set up a target a few feet away from the tossing line. You will then need bananas for guests to toss as close to the target as they can. The bananas can be real ones or you can use plastic play ones. Either way, your guests will have a monkey good time.
Fruit Relay Races
Monkeys definitely love fruit, and the monkeys in Monkey Kingdom are no different. In honor of this film, you and your guests can play a fruit relay race game. To do this, you'll need a basket filled with different fruits. Separate the guests into different teams and have them line up. One player from each team needs to grab a piece of fruit and run it to the bowl at the finish line. They will then run back and tag the next person in line. Each player continues to grab a piece of fruit and run it to the bowl until the bowl is filled. The first team to do this is the winner!
What are your favorite Monkey Kingdom party games? Tell us in the comments!