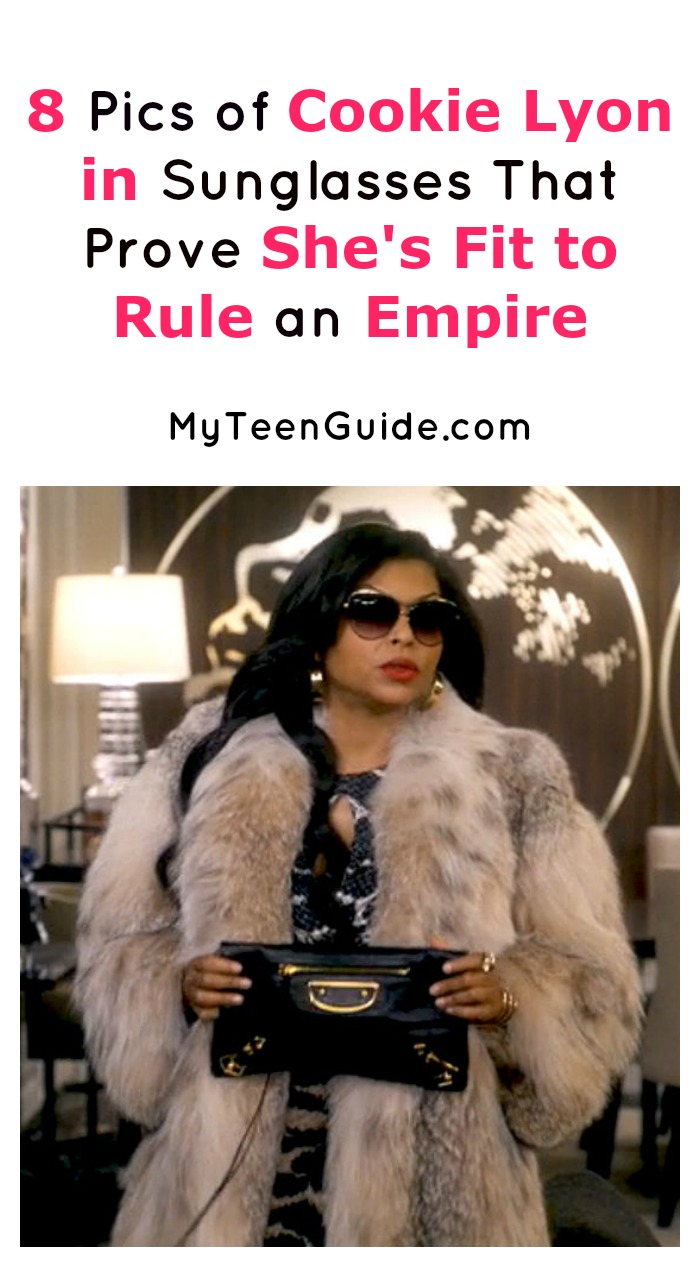 Cookie Lyon is definitely the female fashionista on the show Empire. After watching these past three seasons, we are convinced that the woman is nothing short of fierce! She has stylish outfits and incredible accessories. While we all know she is a huge fan of her fur capes and pull overs, Cookie is also known to rock sunglasses. To say the least, her sunglasses game is on point. We wish we could look as good as she does in a pair of shades! Here are some of our favorite sunglasses as worn by Cookie.
8 Awesome Cookie Lyon Sunglasses Styles on Empire
1. A little bit of gold never hurt! This pair of Thierry Lasry glasses complete this look! The accents of gold give Cookie that royal look she deserves.
https://www.instagram.com/p/BQlScdmgv0P/?tagged=cookielyon
2. Stylin' in the laundrymat. Seriously, who looks this good doing laundry?! Cookie, we envy your style!
https://www.instagram.com/p/BQZsaSjBu0z/?tagged=cookielyon
3. Golden goddess. Obviously Cookie loves gold accents, and we can't blame her. Also, check out the design on her fur coat? Beautiful!
https://www.instagram.com/p/BP_skGBF7zy/?tagged=cookielyon
4. Winged sunglasses are bold and flashy! These black swan glasses, made by Anna Karin Karisson are the perfect pairing for Cookie's bold and upfront attitude.
https://www.instagram.com/p/BPCcWIalJ_5/?tagged=cookielyon
5. She can make solid black glasses look luxurious. We all need that one pair of solid black glasses for casual occasions. Cookie manages to take a pair of solid black shades and turn them into an enviable pair!
https://www.instagram.com/p/BO_T6PLhdqU/?tagged=cookielyon
6. The perfect business woman! These sunglasses, with a little hint of deep red look amazing with Cookie's side pony and statement ring.
https://www.instagram.com/p/BOaJQLwhr2o/?tagged=cookielyon
7. Larger than life. The frames on this pair are a bit big for most people but Cookie still manages to look flawless. What a perfect accent to her outfit!
https://www.instagram.com/p/BNg3RUmhbsH/?tagged=cookielyon
8. Too fly for her own good! We all know that Cookie has a serious attitude but this glasses just set her over the edge! This pair truly shows just how sassy she is.
https://www.instagram.com/p/BNfLCR8h7vG/?tagged=cookielyon
Do you have a favorite pair of sunglasses that Cookie has worn? What's your favorite brand of sunglasses? Let us know in the comments!