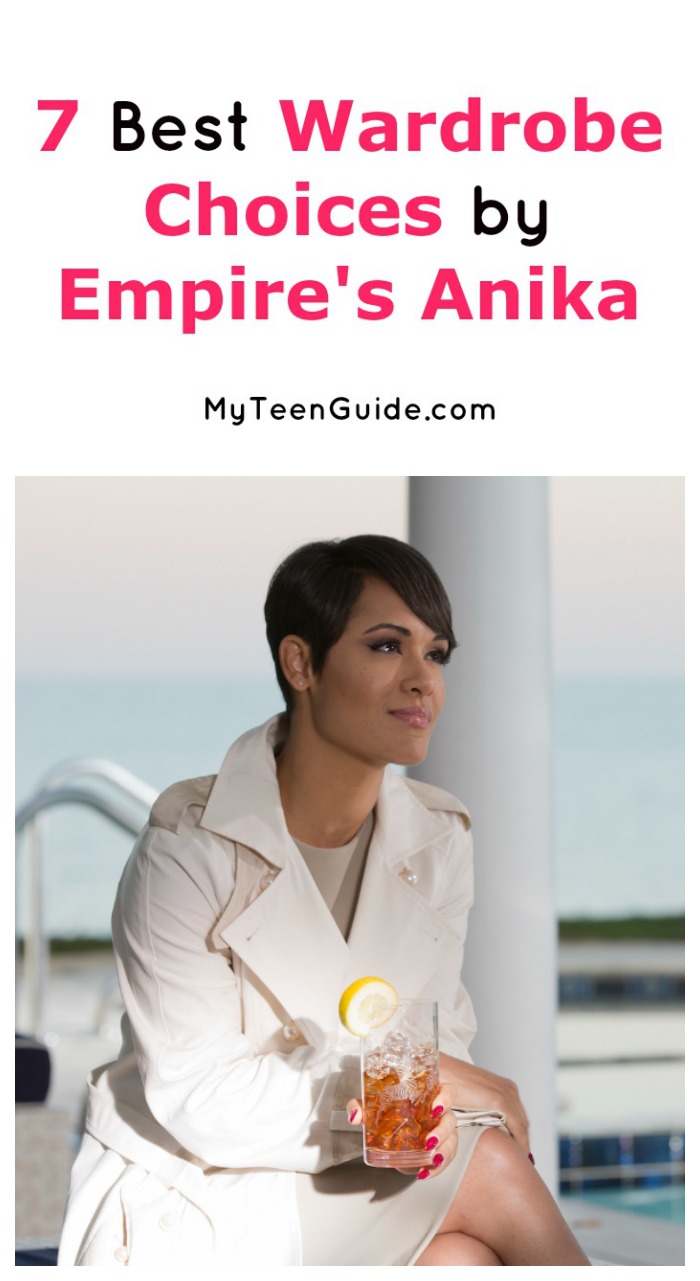 We can all agree that Cookie Lyon is the most stylish and best dressed female character on the show Empire. No matter if she's wearing a dress, a pencil skirt or a gold pantsuit, she always manages to look absolutely amazing. And let's not mention the great accessories she wears as well, or her fab hairstyles!! However, while Cookie may win at best dressed, Anika too has worn some pretty fashionable outfits that we just adore! Here are some of the best Anika wardrobe choices.
Best Anika Wardrobe Choices On Empire
1. Collared red lace dress. What better way to dress for your baby daddy's wedding than a fitted red lace dress? We love this color on Anika!
2. Pretty in peachy-pink. Peachy pinks are not an easy wardrobe color to pull of but Anika looks beautiful in this color. The peacoat and matching scarf look warm but still very much stylish.
3. Red is her color. This dress is too cute! Red with a bejeweled neckline and red lipstick to boot!
4. Frilled lace dress. As innocent as this dress look, we know Anika is anything but! Her outfit is just adorable.
5. Showing some skin! Off the shoulder dresses are hard to pull off, especially when they are patterned, but this dress looks stunning on her.
6. Pretty in silver. A silver sequined dress is the perfect look for NYE. The deep cut neckline makes Anika look even more elegant.
7. Simple dress made high-class. This purple and black dress is a relatively simply dress that we could see ourselves wearing for an everyday occasion. The color-blocking on the side adds an interesting flair.
What is your favorite Anika look? Who do you think is the best dressed female character on the show? Tell us all about it!