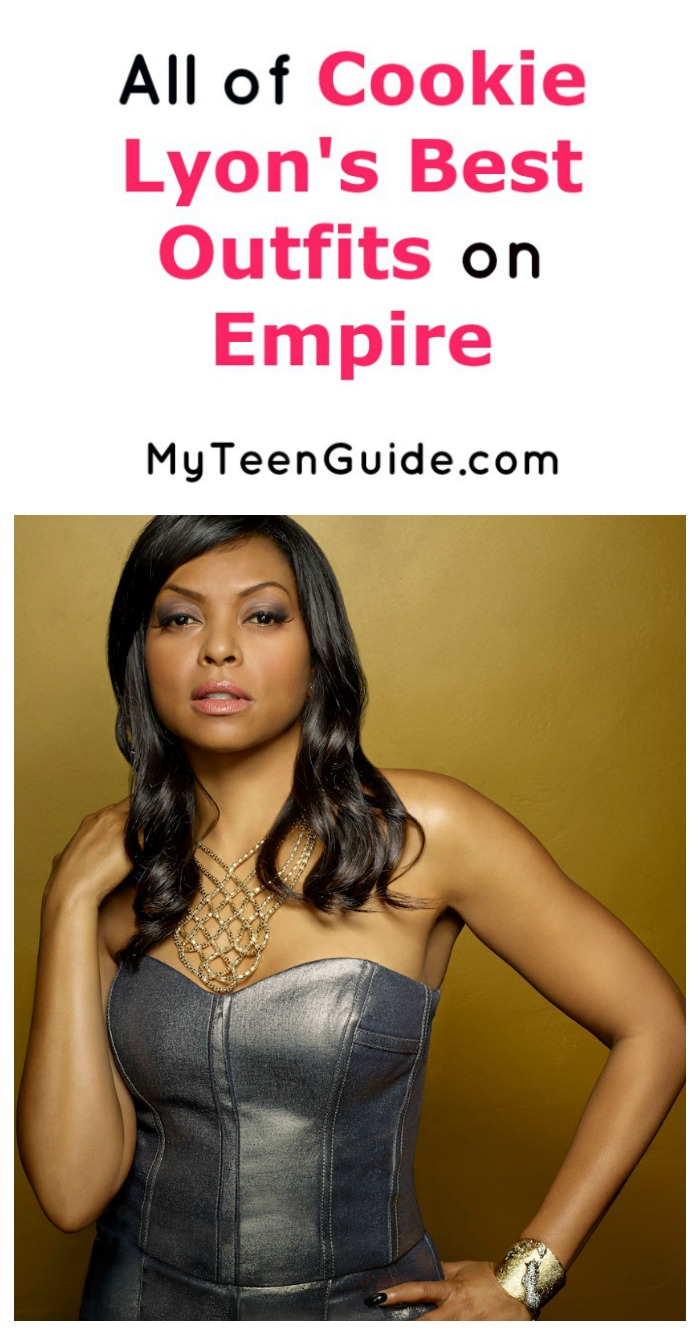 Without a doubt, Cookie Lyon is one of the best characters on Empire. From her personality to her style, she always leaves viewers laughing, shocked and anxious for the next episode. As a strong blunt woman, Cookie's outfits on the show reflect and portray who she is to a T. Here are some of the best Cookie Lyon Empire outfits!
Best Cookie Lyon Empire Outfits
1. Not many people can pull off a hunter green velvet dress but Cookie Lyon did so flawlessly!
2. A cute gold dress paired with a gold birdcage and a blue silver fur cover? Chic and classy!
3. Long fur coat? Check. Attitude to go with it? Check!
4. Who doesn't want to role into a business meeting looking like this?
5. Possibly one of the cutest dresses we've ever seen Cookie wear!
6. Simple with a pop of color from her hangbag.

7. A purple fur coat that screams royalty.

8. Adorable patch-denim jacket.

9. A peplum top and polka dots – perfect!
10. Want to look like a powerful woman? Wear a dress embellished in gold and sparkle.
What are your thoughts on the best Cookie Lyon Empire outfits? Share in the comments!