Looking for the cutest Planes Halloween Costumes for kids?
We've got you covered!
Even though the second film, Planes: Fire & Rescue,  came out in 2014, it still remains a popular flick with kids!
Whether your child wants to be Dusty, the star of the movie, or one of the supporting characters, you'll find them all below.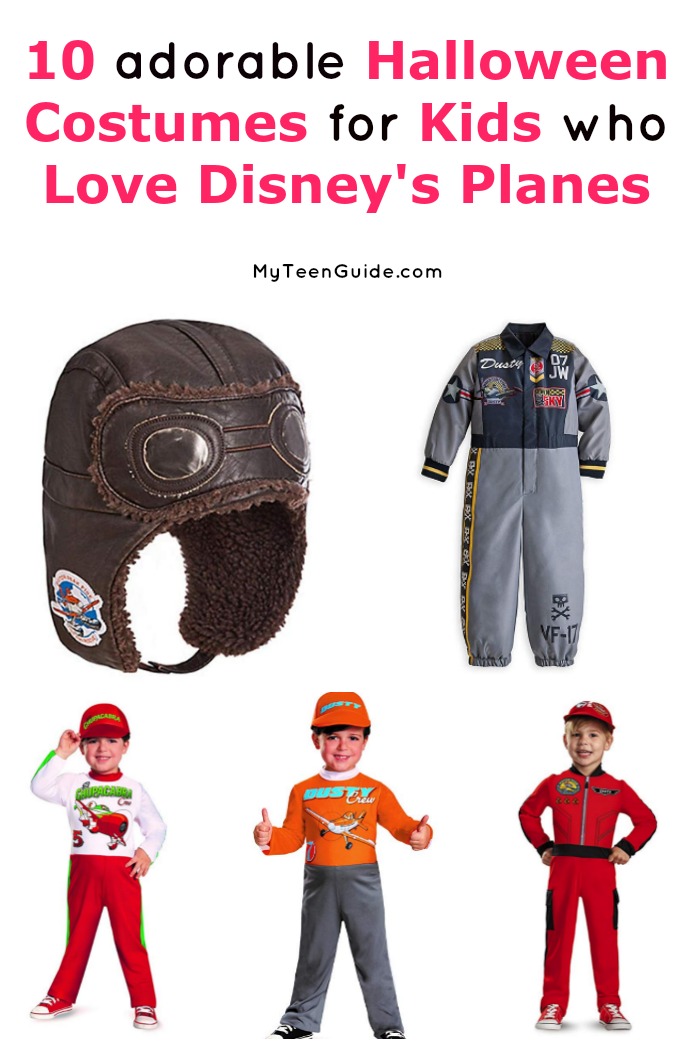 Plus, we've included 20 more fabulous Disney Halloween costume ideas for kids!
Check them out!
Cutest Planes Halloween Costumes for kids
This post contains affiliate links. If you make a purchase through these links, we earn a small commission at no extra charge to you.
Since it's getting harder to find official Planes Halloween costumes for kids right now, I'm breaking this up into three sections.
In the first section, you'll find official costumes and outfits that can be worn as costumes.
The second section features Planes-inspired costumes that aren't movie-specific, but if you have a child with their heart set on a Planes costume and can't find one that fits, they'll definitely still work!
The third section features 20 Disney Halloween costumes that make fabulous alternatives!
Now that we cleared that up, let's get started!
Planes Halloween Costumes for Kids
This officially licensed Dusty Crophopper costume is perfect for kids who want to go as the star of the show!
Includes 

Officially licensed jumpsuit and hat

Available in toddler and children's sizes, ranging from 0-9 months to size 2-4. 

When in doubt, go a size larger!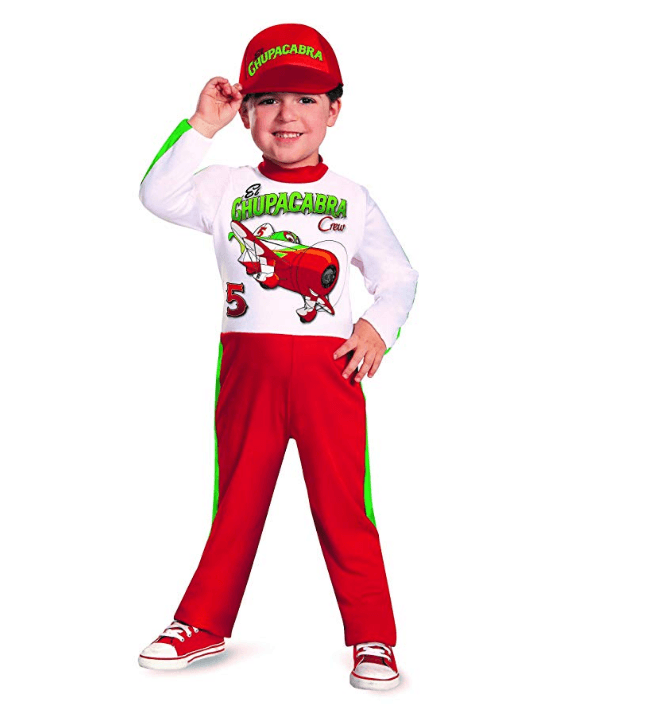 El Chupacabra, a Gee Bee Model R plane, is a legend in Mexico…literally! The Planes character isn't quite as scary as the real legend, though. In fact, he's quite a charmer, just like your toddler!
This Planes jumpsuit with character name and graphics is an

Official Disney Planes Licensed Costume

Comes complete with jumpsuit and hat.

Shoes are not included.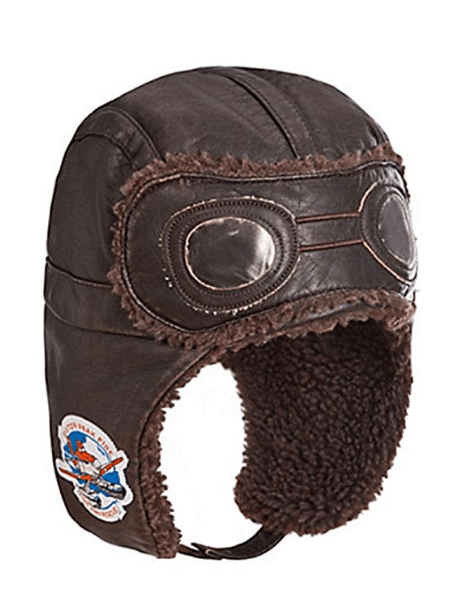 This great hat is one of our favorites! Lined with soft faux shearling, our Planes: Fire & Rescue Aviator Hat for Boys will keep your little flier snug and stylish at every take-off and landing. The chin strap keeps his cap in place even on the bumpiest flights.
Features:
Faux leather aviator-style hat with ear flaps, decorative goggle stitching on top with embroidered details and shiny eye-piece inserts, and a 

Planes: Fire & Rescue

patch appliqué.
It has a faux shearling lining and chin strap with self-stick fabric closure.
One size fits most. Made from Polurethane / rayon / polyester.
Complete the look with this cute bomber jacket:



The excitement will soar when your young pilot lands himself in this Planes: Fire & Rescue Costume for Boys. Inspired by the heroic Dusty Crophopper, this one-piece coverall features lots of cool graphics and features.
Official Disney Planes Licensed Costume
 Includes full-body jumpsuit and matching hat with logo
Another great Dusty Halloween costume, this one is perfect if you want something that will last through more than just Halloween. It's great for dress-up time! The costume features:
One-piece jumpsuit
Plenty of fun graphics from the movie!
Planes-inspired Halloween Costumes for kids
While these aren't official Planes costumes, they will still work for kids who really want to go as something Planes-related.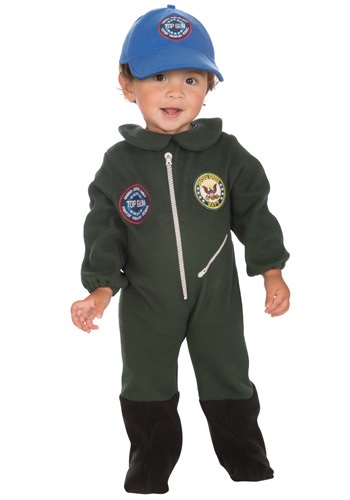 This Planes-inspired costume comes from another hit film about airplanes, albeit fighter jets! Your kids don't have to be a fan of the movie to love this costume, though. It includes:
Jumpsuit with attached Shoe Covers
Top Gun Ball Cap
Officially Licensed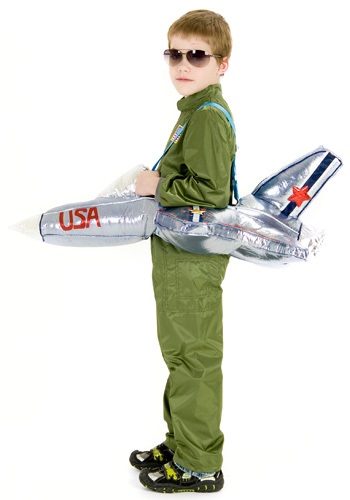 This Ride in an Airplane costume is a super cute alternative to a Planes costume! Heads up, though: it doesn't include the actual outfit, so you'll need to add an aviator costume
. You can also use a green jumpsuit, or even just regular clothes if your child wants to go as a passenger versus a pilot.
 The silver stuffed plane features white & blue stripe details along the flap & wings
It's held in place with two adjustable blue straps
One size fits most

8. Firefighter Costume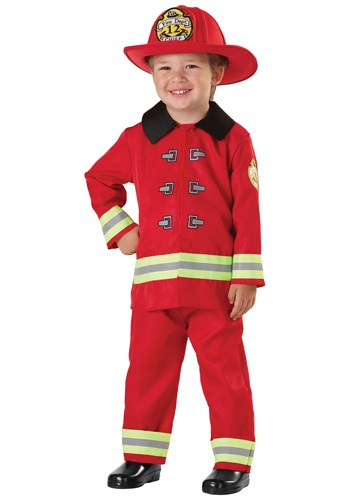 Planes: Fire & Rescue features plenty of firefighters, making this a perfect alternative costume! It's also fantastic to keep after the holiday for dress-up play!
The costume comes with helmet, top and pants.
Add on the Firehose Backpack for even more fun!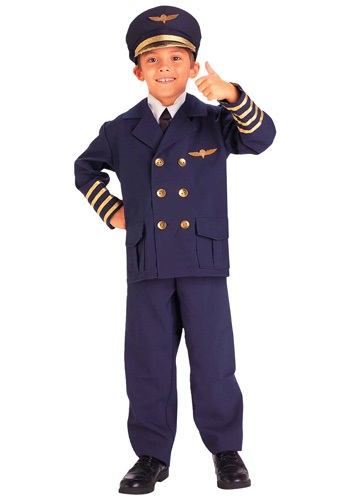 Every plane needs a pilot, right? Okay, so the Planes characters kind of ARE their own pilot, but still, there's no reason why your child can't pretend to be behind the wheel (do planes have wheels?).
This cute costume comes with a shirt front with tie, jacket, pants and hat.
Elastic neck tie stretches over neck, so you don't have to worry about trying to tie it yourself!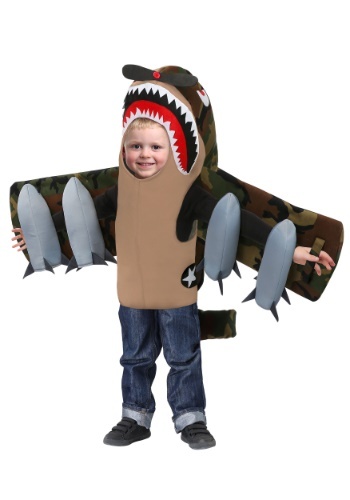 I was on the fence about including this fighter jet costume, because I don't love that it includes little bombs. However, even though the bombs are sewn on, you could easily snip them off and turn this into a slightly more "peaceful" costume. If you do that, it becomes a really cute Planes-inspired costume!
One-piece costume
Comes with a hooded tunic that makes up the entire costume, so no little parts to break or lose!

20 Fabulous Disney Halloween Costumes for Boys
If your kids just don't fall in love with any of the Planes Halloween costumes, check out these other awesome ideas inspired by Disney!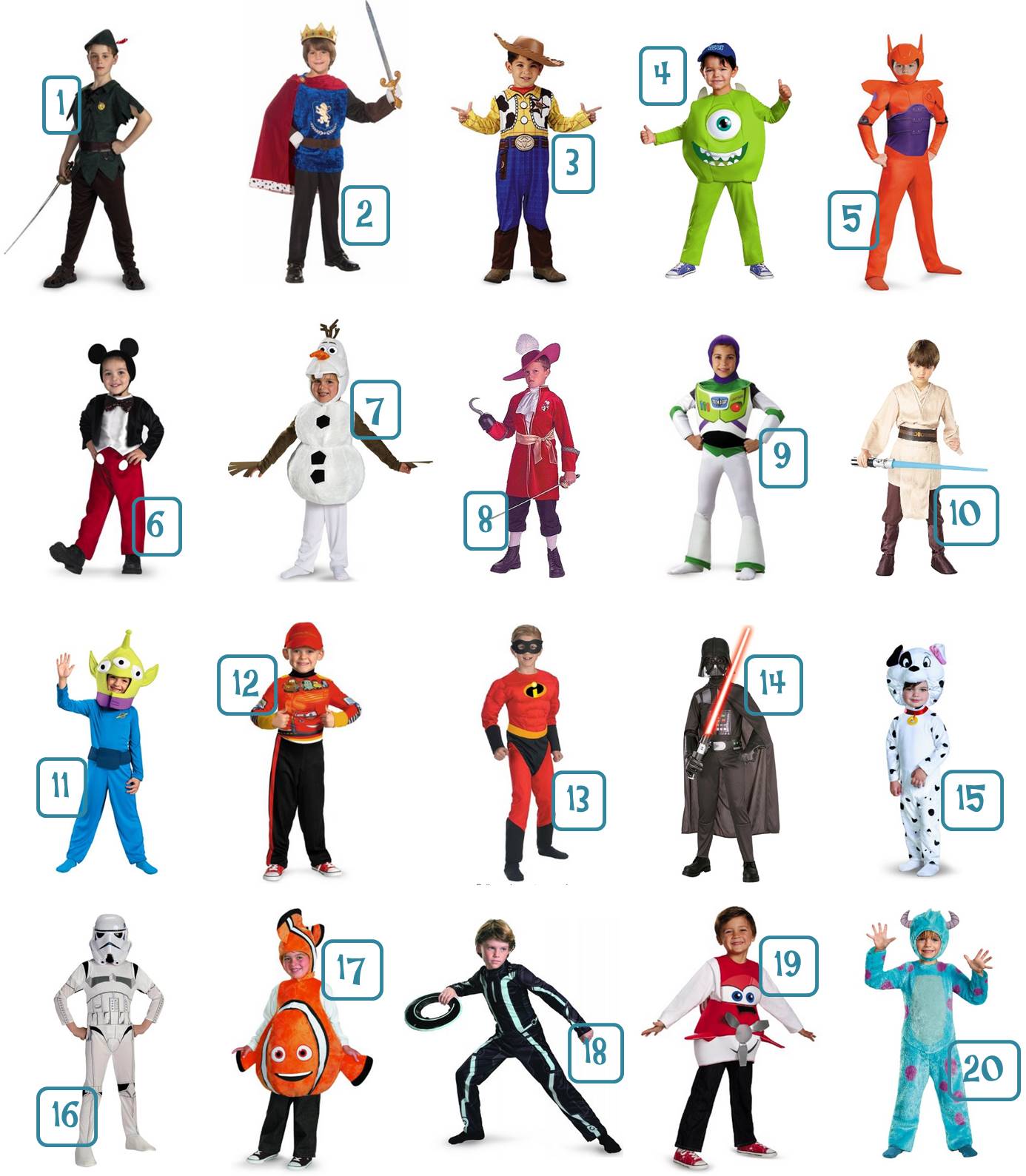 Which are your favorite Planes Halloween Costumes for kid? Tell us in the comments!