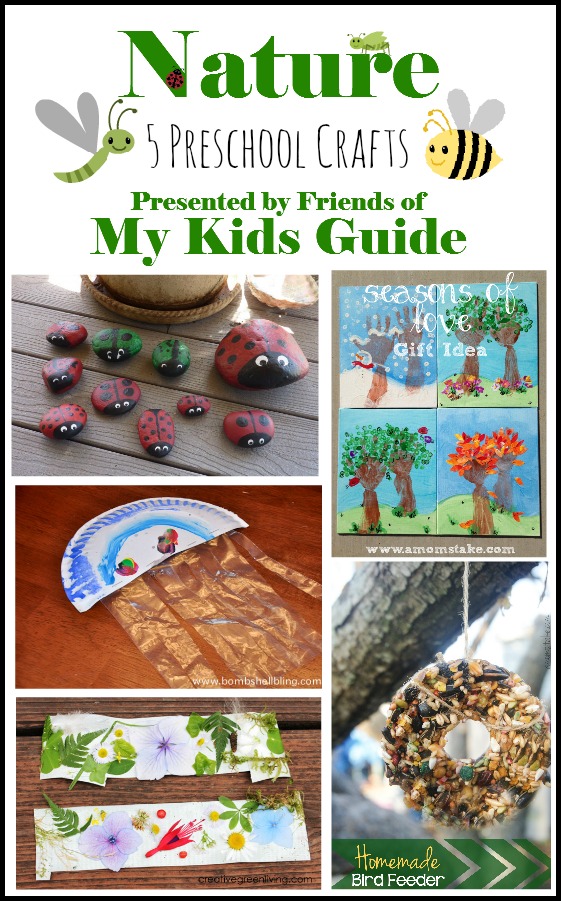 Nature preschool crafts for kids are a fun way to help little ones learn preschool fundamentals. Children are naturally curious about the world around them and it is a great foundation for preschool learning activities. A simple afternoon walk in a park can provide you with hours of exploration, discovery, and learning opportunities. Turning over rocks, collecting leaves, touching bark on a tree – all of these things are opportunities for your preschooler to learn. When summer comes to an end and the fall season starts, I love walking in the park with my kids and collecting leaves, branches that will turn into cute nature crafts for kids! It will help them learning new skills and fundamentals. It is also a great way to spend quality time with them. I used to do the same with my parents. It was one of my favorite moments and memories with them.  Since I am passionate about these crafts, I searched and stumbled on a great selection. It was hard to pick and choose. I chose the ones that are easy to make and fun. The following five nature preschool crafts for kids  below incorporate nature and/or learning about nature.
5 Fun Nature Preschool Crafts for Kids
One of my favorites, Creative Green Living's Fairy Bracelets, allows your child to turn their outdoor collections into wearable art. Simply attach a piece of tape around their wrist inside-out, and head outdoors. Encourage them to collect what they find and place it on their bracelet to save for later.
A Mom's Take has so many nature crafts available that I couldn't decide on just one to include in this list. Her Homemade Bird Feeder is a recipe I have never seen before, and her Ladybug Rocks are adorable. I think my favorite is her Handprint Art, Seaons of Love. Can you imagine framing this four piece set?
If you have a little one who is more into all things water, checkout Bombshell Bling's Sea Creatures. They are adorable – the jellyfish looks like a lot of fun to make and is easy for the youngest preschoolers.
Of course, we have a few fun nature preschool crafts for kids right here on MyKidsGuide too! Our favorites is our fun and frugal preschool nature crafts because it includes three different ideas, including a firefly lantern!
Another cute idea: a rock friends nature craft! While the craft was originally part of our camping week, you don't have to pitch a tent to whip up these cute little stony pals!
What are your favorite nature preschool crafts for kids? Tell us in the comments!