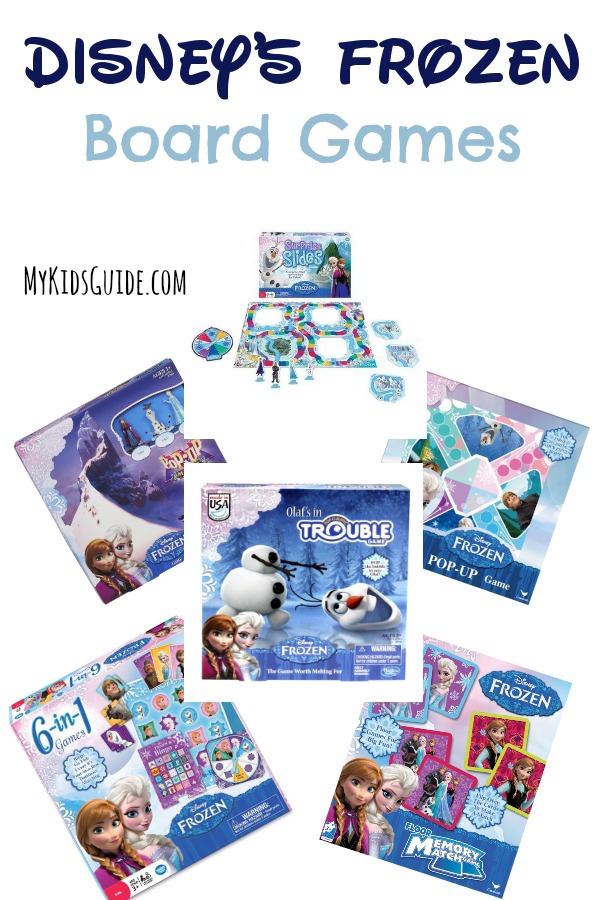 You already have the movie, but now it's time to grab these Disney's FROZEN Board Games!  Not only are they fun for your kids to play, the whole family will have fun too!  Grab for a special treat on family night, your next birthday party or to tuck away for holiday gift giving.
DISNEY'S FROZEN BOARD GAMES
This post contains affiliate links. Thanks for your support!
Frozen Olaf's Trouble Game:  This classic game comes to life in a fun new way with our favorite snowman.  This board game is a perfect gift the whole family can enjoy playing together!  Challenge mom and dad to a round of Trouble and see who is faster with their hands and answers.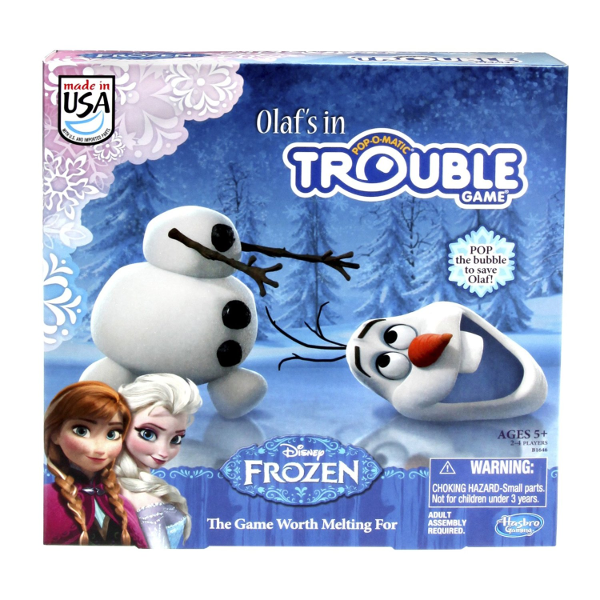 Frozen Pop Up Board Game: This fun board game is even better with the pop up pieces.  This one is great for the early grade school ages.  Since it contains marbles, it isn't safe for the younger crowd, but your older kids will love it! Have fun taking turns and learning with this pop up board game.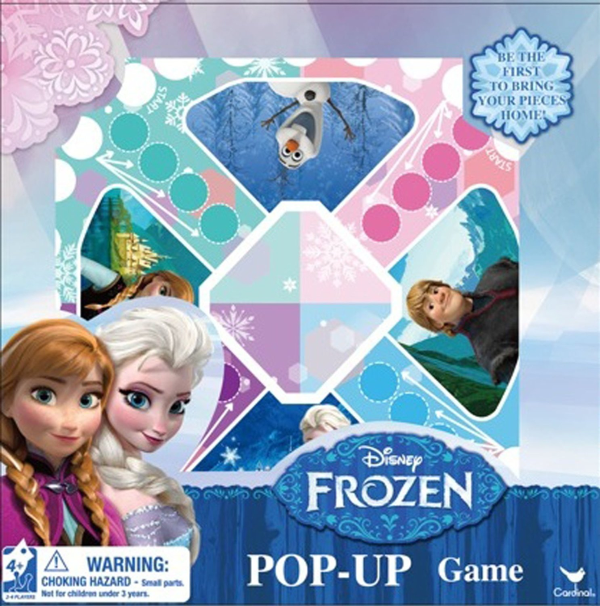 Frozen Surprise Slides Game:  Have fun learning how to encourage logic and reason in kids.  This game is great for learning how to solve problems on your own.  Perfect for older kids to work out problems on their own.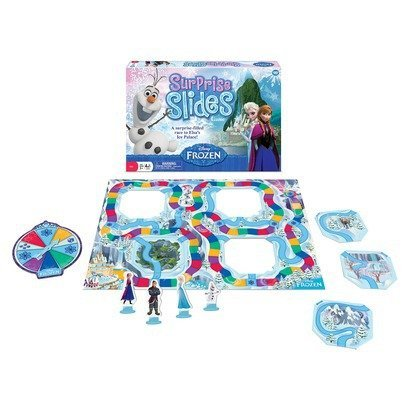 Frozen Pop Up Magic Game:  This fun game has the magical ice palace that pops us.  Take turns rolling to decide how many spaces you can move forward in classic board game style. The pop up feature makes it a hit with the younger crowd too!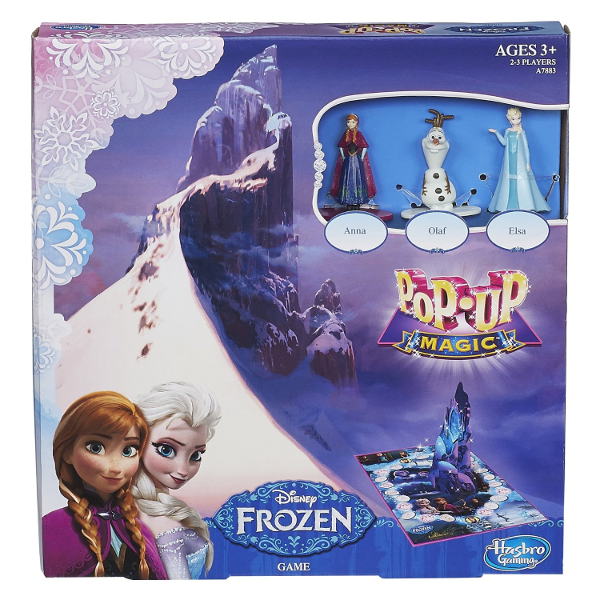 Frozen 6-in-1 Board Game:  This is a great gift item for any kid.  This includes 6 different games all in one box!  Tons of fun for kids of all ages.  This is a great gift to add to a stocking or surprise as a special treat for good behavior!  With 6 different games this will feel like a much bigger treat.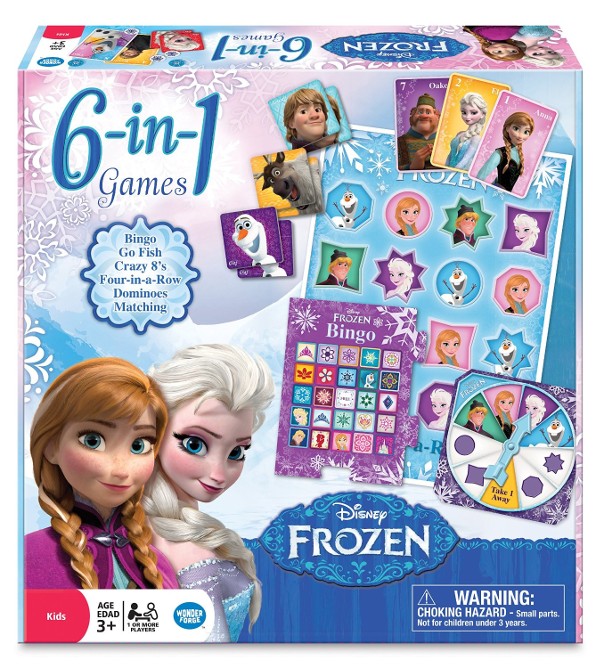 Frozen Floor Memory Match Game:  The classic game of memory or matching comes to life with your favorite characters from Frozen.  Great for teaching younger kids recognition, and fun for everyone to challenge each other in!  Use this as a great holiday gift, or simply in your homeschool classroom even!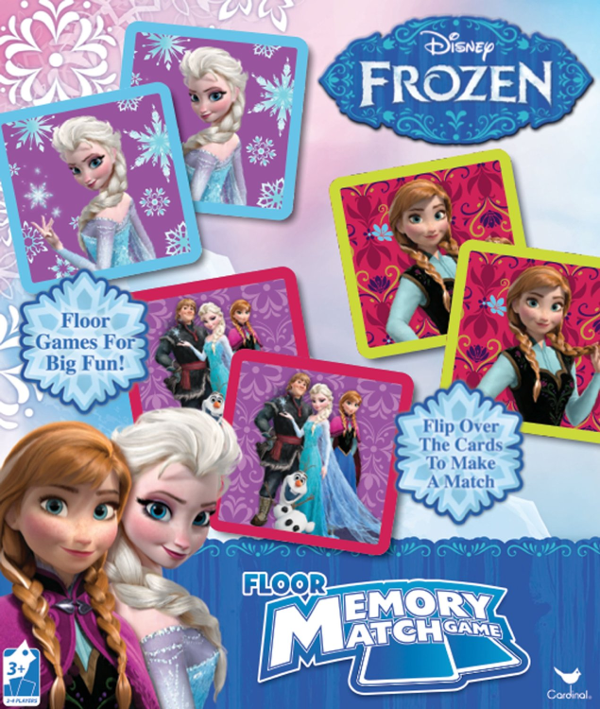 These great Frozen board games will make excellent treats and gifts this year for the holidays.  Make sure to pick up other hot holiday Frozen gifts like the DVD, costumes, dolls and figurines too!  Your kids will be singing, "Let It Go" as they play these games together and with friends this year!
 Which of these Disney's Frozen board games for kids do you think your child will love the most?

Follow MyKidsGuide's board Disney Frozen Crafts on Pinterest.