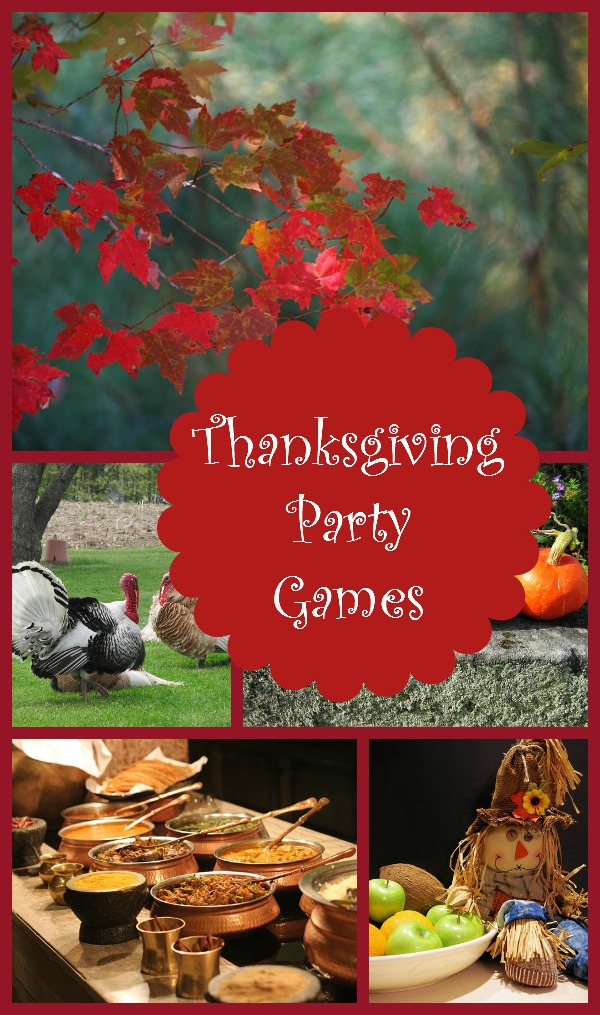 Last week we shared some great Thanksgiving party games for kids to help keep little ones from being underfoot while you're making the big meal. This week, we want to get the whole family involved with Thanksgiving party games for all ages! We hope you're inspired to start a new tradition this year!
Thanksgiving is one of the most exciting times of the year for most families…the kids are excited about the coming Christmas season and the adults are reminiscing about the wonderful joys of family and friends. All of this happens over a scrumptious Thanksgiving dinner that is almost sure to put at least half of the group to sleep afterwards. You need to have some fun, Thanksgiving party games to get the party back up and running!
Related Posts:
Here are some awesome party games that will keep the kids active and keep the men away from the after-dinner football and nap.
Thanksgiving Party Games for the Whole Family
Two truths and a lie (Thanksgiving Edition)
This is a fun party game for any occasion but it takes on a Thanksgiving flair when you gather a room full of family members and close friends. Basically you make up a "fun fact" about Thanksgiving and pair it with a couple of little known "true" Thanksgiving facts from your family. The others will have to pick out the lie. (People in on the truth are disqualified from that particular question)
The Pumpkin Roll
All you need for this party game is a few of the smaller pumpkins or gourds and a few broom sticks. You put your pumpkin on the start line and race an opponent to see who can push the pumpkin across a finish line first. You can only use the broom and nothing else. You will laugh till you cry as you watch the funny races that develop.
Who Made That?
Every family has a Thanksgiving dish that is epically bad. If your family has a sense of humor, have them all bake a dish that they know to be really bad. Not harmful…just bad. Put all the dishes on a "special" table and ensure that everyone tries a little of something. At the end of the Thanksgiving dinner, crown the worst possible dish for the year. Then try to figure out who actually made it.
The Thanksgiving Scavenger Hunt
In the house or in the neighborhood, a good scavenger hunt is always a top notch party game. Hiding things throughout the yard can be particularly fun if you have a large area to work in. This allows the kids to stay in sight and still spread the game out. Hide a few items throughout and come up with clues in "Amazing Race" type clues and challenges. Each clue should bring back a Thanksgiving themed item. The person that collects the most items gets a prize!
Thanksgiving party games are really just about having a good time together and being reminded of the reason for the season. If you take any game and add some Thanksgiving flair to it, you will have a wonderful party game for the Holiday. Other games that are easily themed after Thanksgiving include charades, Pictionary and Truth or Dare.
Does your family play any fun Thanksgiving party games together? Tell us in the comments!