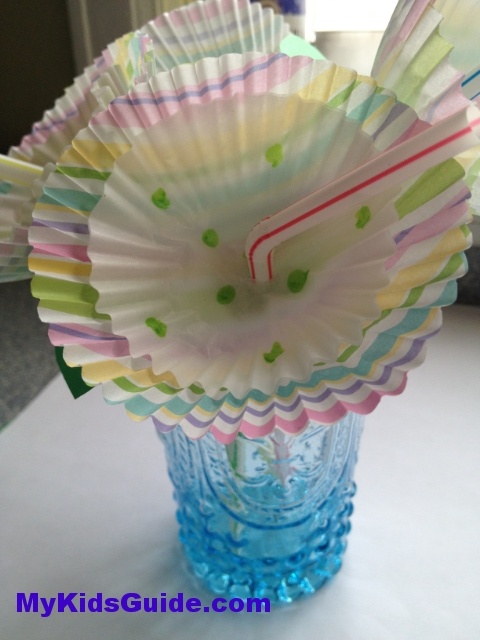 Spring is surely on the way, and there is no better tell tale sign than the arrival of flowers! Pretty soon, spring blooms will be popping up everywhere you look adding color and life to a previously drab scenery! This spring, why not create your own beautiful blooms when you make these sweet baking cup flowers? They make an excellent Easter table centerpiece!
Baking cup flowers are a cinch to make, and you can create them with just a few supplies from your cupboards or dollar store. Kids will love crafting these blooms, and when they are done they can be used to sip their favorite beverage or displayed for all to see!
Interested? Here is how to craft your own baking cup flowers! All you need is a few inexpensive materials and some little hands willing to help you. I don't think you will have any trouble with that!
How to Make These Fun Spring Baking Cup Flowers
Materials: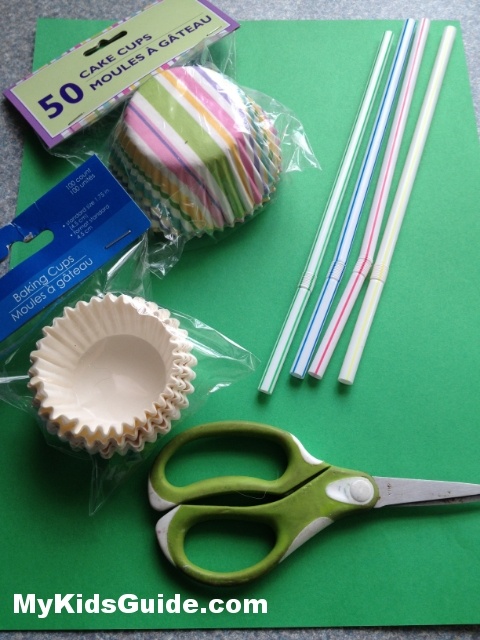 Directions:
Peel apart your baking cups into individual pieces.
Take your fingers and crinkle the edges for a natural look.
Poke or punch a hole in the center of each one.
Cut out leaves or ruffle shapes from your scrap paper as embellishments.
Thread the leaves and baking cups through your straw.
Assemble and stack so to create a blooming flower look.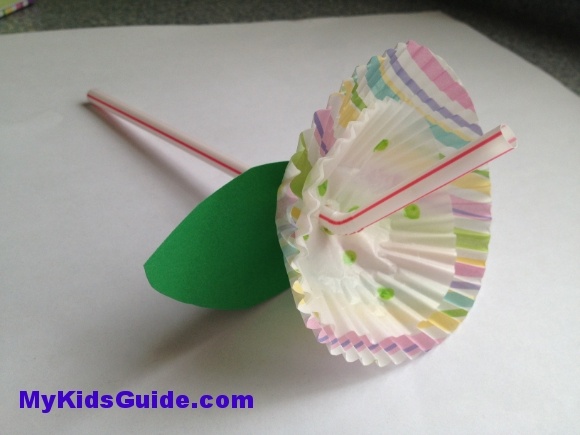 That's it! Kids will enjoy getting creative and making a beautiful bloom that they can them use to sip their favorite drink! Carefully put the stem in a glass and sip! You can add one baking cup or stack several. The idea is to get creative and tie in lots of color.
This activity is great for little fingers to practice fine motor skills, sorting, color identification, and it is even a great chance to talk about the changing seasons. When finished, why not make a list together of your own favorite flowers, or perhaps the flowers you would like to plant together in your garden this year? Write these down and put them up for all to see!
You can also display your blooms in a child safe vase, so you can enjoy their fuss free color and beauty all year long! These look especially pretty grouped together in groups of 5 or 6, where they really pack a colorful punch. Add them to your Easter table, or give one to each guest at their place setting.
So gather the kids, the simple list of supplies, and start crafting your own baking cup flowers. You will be amazed at what children come up with and how easy it is to create a vase full of blooms in no time flat. And the best part? No watering or bugs are involved!
Happy spring!