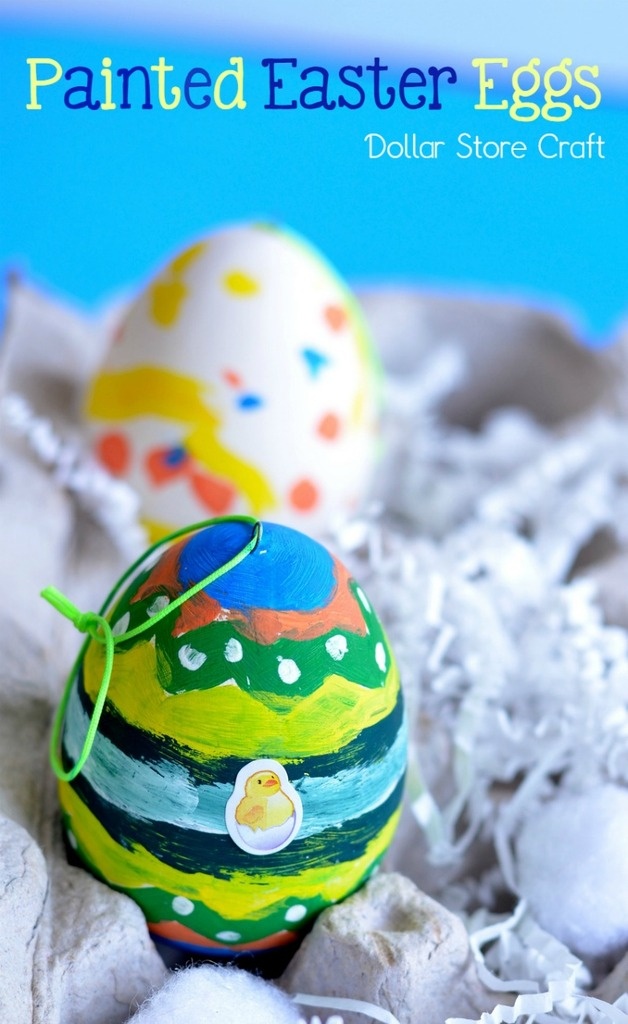 Are you looking for an easy Easter craft for  kids that they can make by themselves? Look no more, try this Dollar store craft with your little ones and they will have a blast. Bonus: it will make a nice Easter decoration too. My daughter and I have a weekly routine, we head to the Dollar store each Friday. She wants to stock up on craft supplies (and sometimes candies). I want to check on new decoration ideas for the home. I guess the trip serves us both.
On her last trip, she discovered an egg painting craft. It came with wooden eggs, ribbons and paint. She was excited to try it. I figured it would keep her busy for a while and it will make a nice Easter decoration.
Easy Easter Craft for Kids: Painted Eggs Dollar Store Craft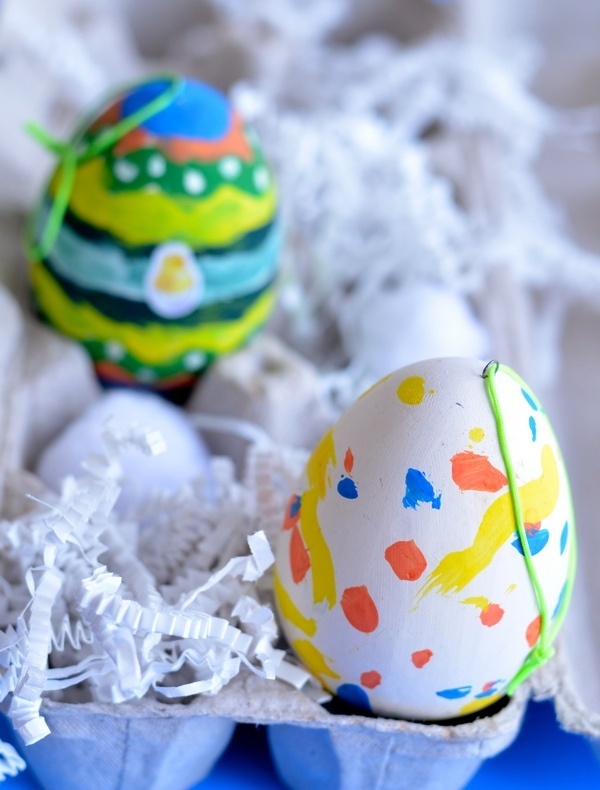 Affiliate links included below.
Supplies needed
Wooden eggs (we got ours at the dollar store, but you can get them on Amazon too)
Paint
Paint brush
Stickers
Egg cartons
Varnish (optional)
Imagination
Make it
The picture says it all: This Easter craft for kids is so easy to make.
Dress the kids in old clothes. We don't want their Easter clothes to get dirty!
The hardest part is holding the eggs while painting them. I used egg cartons to hold the eggs. Once the top of the egg was dry, my daughter switched and painted the bottom
Once the eggs dry, you can varnish them to seal in the paint.
Then let the kids decorate with whatever stickers you have
The eggs we bought came with a ribbon to hang them on. It is optional if your eggs don't come with this.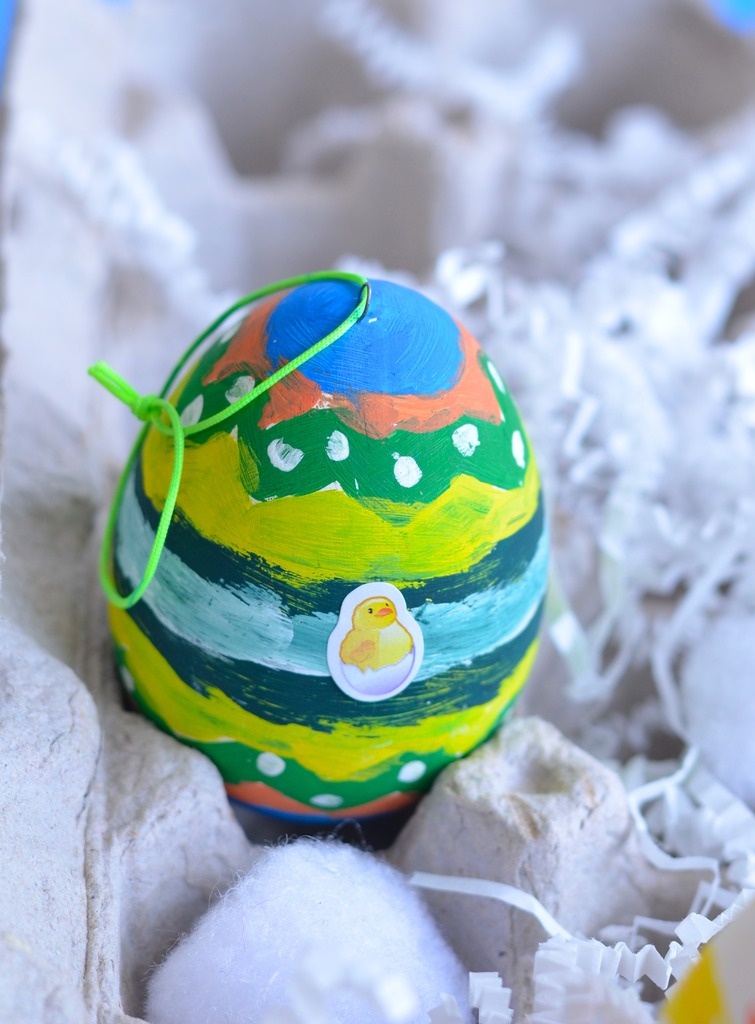 Voilà. My daughter had fun painting these eggs. She even invited her friend over to have fun decorating with her. The blue one is my daughter's and the white one is her friend's. I find both painted eggs beautiful and stylish. How about you?


Do you have a favorite painted eggs Easter craft for kids? Tell us about it in the comments!
For more fun Easter/Spring ideas, visit a few of my favorite bloggers: