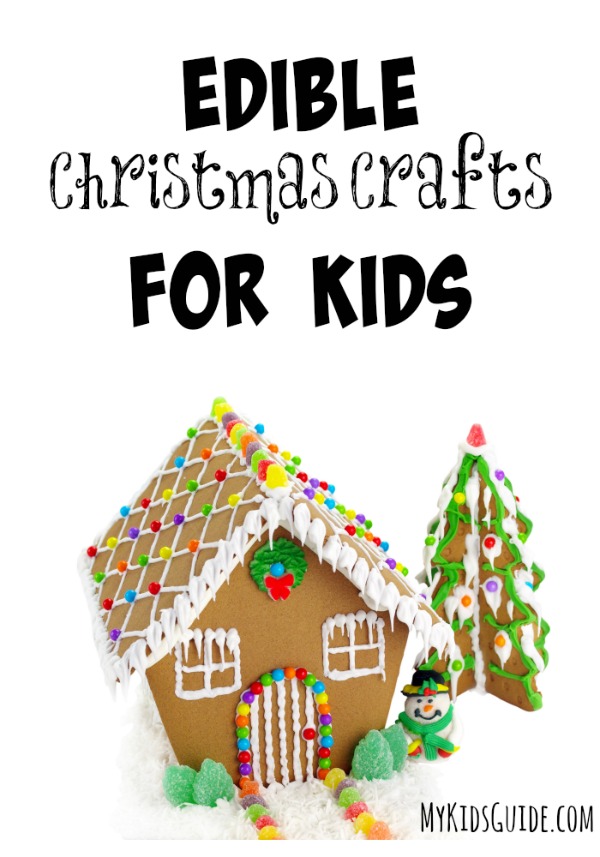 We love doing fun crafts for the kids around the holidays, and these Edible Christmas Crafts For Kids are perfect to introduce this season.  Not only are they fun and easy for kids of all ages, they are tasty too!  Everyone loves an edible craft during the holidays, and these won't disappoint. With a few basic supplies, you can give your kids the perfect afternoon of crafting with a built in snack.
EDIBLE CHRISTMAS CRAFTS FOR KIDS
This post contains affiliate links. Thanks for your support!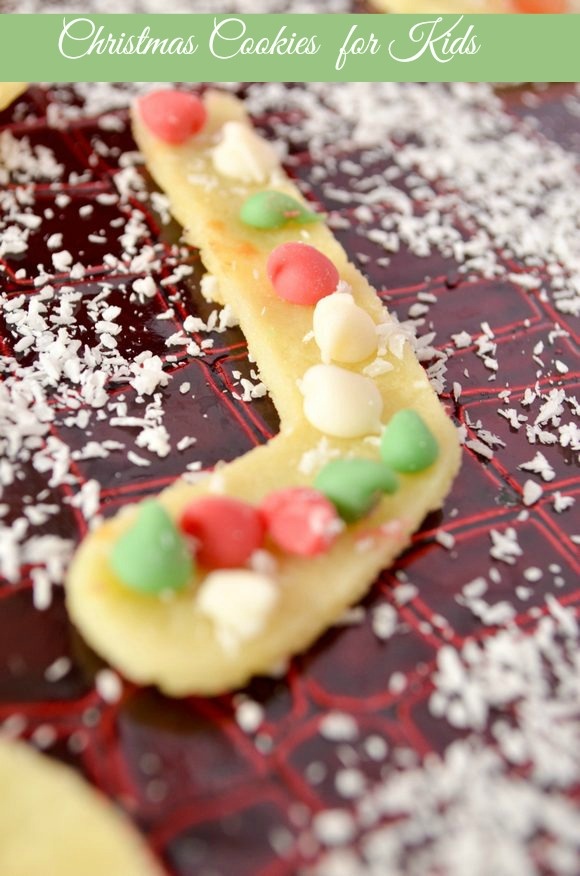 Head over to our sister site, OurFamilyWorld, and check out our fun Easy Christmas Recipes to get started on cute edible Christmas crafts for kids. There's a BIG secret to those cookies! What is it? We're not telling! You have to go find out for yourself!
While you're visiting OurFamilyWorld, check out our super cute Honey Christmas Cookies! They're a healthier alternative to sugar cookies, but trust us, even your pickiest elves will beg for more.



Gum Drop Starbursts:  This one is tons of fun to create and eat, and super easy to do with little ones.  Grab toothpicks and multiple colors or sizes of basic gum drops.  Use a larger gum drop in the center poking toothpicks around it in a starburst pattern.  Slide gum drops onto the toothpicks arranging by color or size to create a fun and unique candy craft.
Peppermint Candy Ornaments:  Put wax paper down on a baking sheet and place metal cookie cutters on wax paper.  Spray inside of cookie cutters with non stick spray.  Put peppermint candies inside cookie cutters and bake at 375 degrees for 8-10 minutes or until cookies have melted.  Use toothpick to punch hole in them for ribbon to hang on tree, or simply use as table decor for a fun snack later.
Waffle Cone Christmas Trees:  Coat the outside of a waffle cone with green icing.  Use favorite candies to decorate the outside making it appear to be a fun and edible Christmas tree.
Chocolate Snowcone Pinecones:  Using peanut butter, tootsie rolls and chocolate cereal dusted in powdered sugar you can assemble a tasty and easy to make.  These are fun to eat, but even more fun to make and see if people can tell if they are a real pinecone or a yummy holiday treat!

Nutter Butter Reindeer:  This classic holiday treat brings the famous peanut butter cookies, a bit of icing, some candy pieces and pretzels together to create a fun and popular snack for kids.  Super easy to assemble and customize.
This year assemble some simple yet tasty edible Christmas crafts for kids on a snowy winter evening.  Not only are these fun to do with the kids, they will also be fun to eat with the kids.  Making great edible treats all by themselves will also help your kids feel like they are a part of the Christmas parties.  These great edible crafts are also excellent for class parties and events with the kids during the holiday season.
Which of these edible Christmas crafts for kids are your favorite? Tell us in the comments!