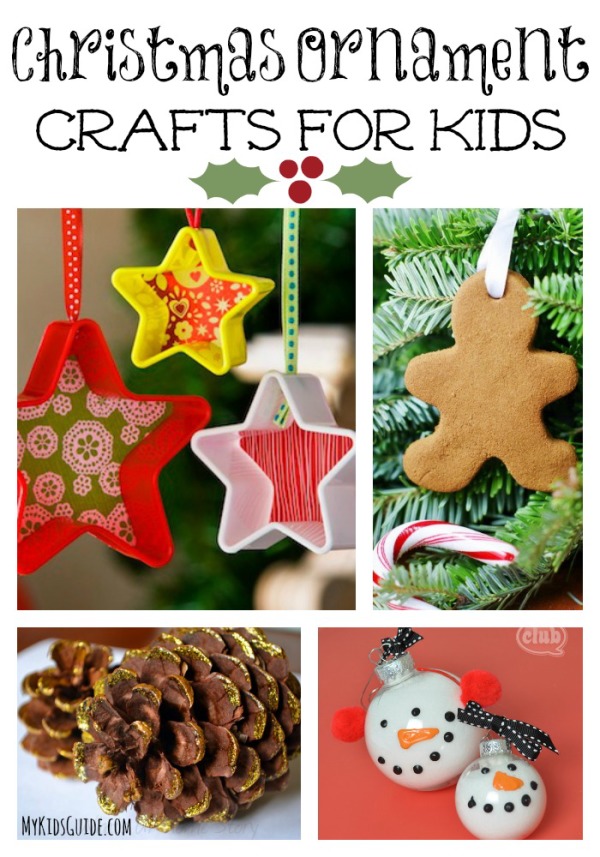 This year have fun making your Christmas tree unique with these Christmas Ornament Crafts For Kids.  Not only are they easy enough for most kids to make with no trouble, they are also functional to go on your tree.  Create a fun unique holiday tree that includes your kids handiwork this year.  Every kid loves seeing what they made displayed.  Why not make their ornaments the feature of this years Christmas tree?
CHRISTMAS ORNAMENT CRAFTS FOR KIDS
Start with our easy Foam Gingerbread Ornament Craft! We bet your kids will love it so much, they'll want to make a little house and some friends to go along with him!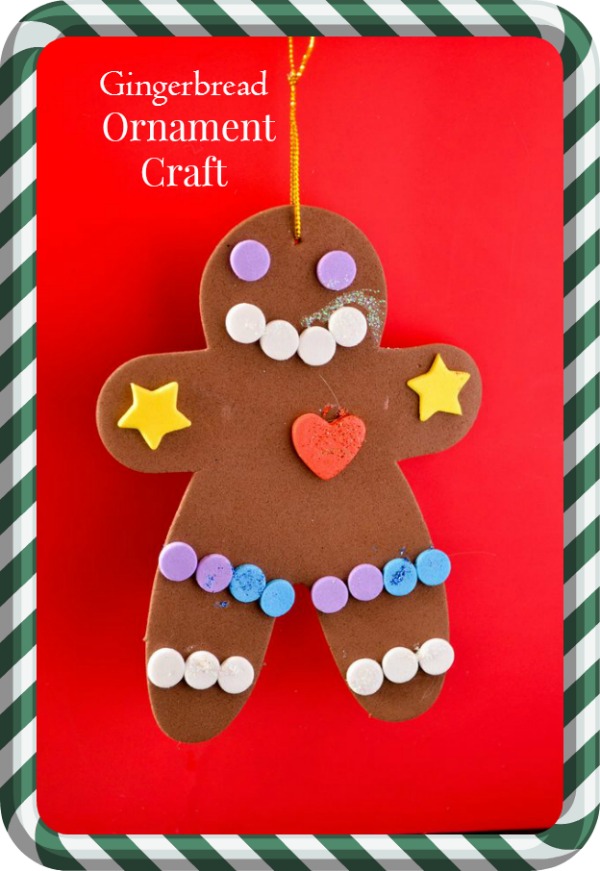 This is a fun one for older kids to do with some assistance for mom.  The Beaded Icicle Christmas Tree Ornament is one we have all seen hanging on trees through the years.  With a little careful planning, simple plastic beads and a pipe cleaner turn into this adorable fake icicle that will add sparkle to any holiday tree.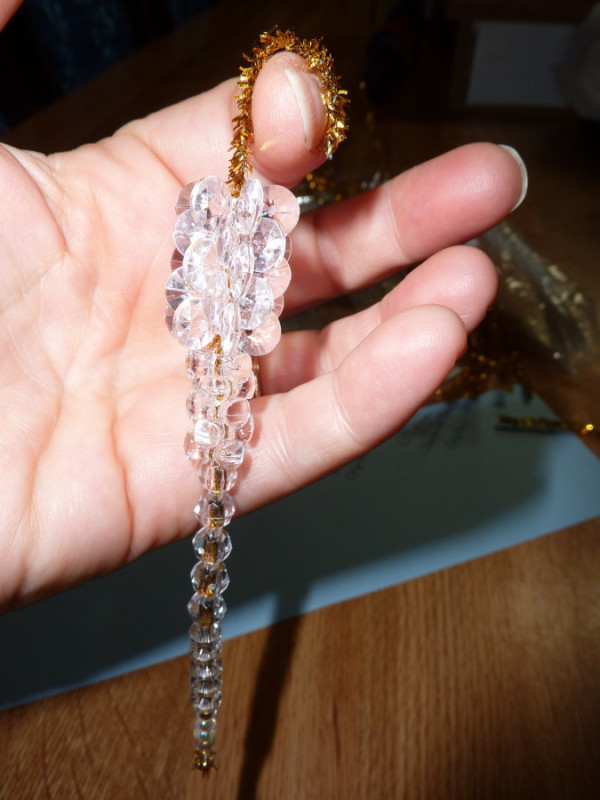 Head out into the back yard and gather pine cones for this super easy and fun Glitter Dipped Pine Cone Ornament.  Add a small ribbon or string to the top and hang all over your tree for a fun rustic country feel this year.  This is a great example of how country chic can be a great way to decorate.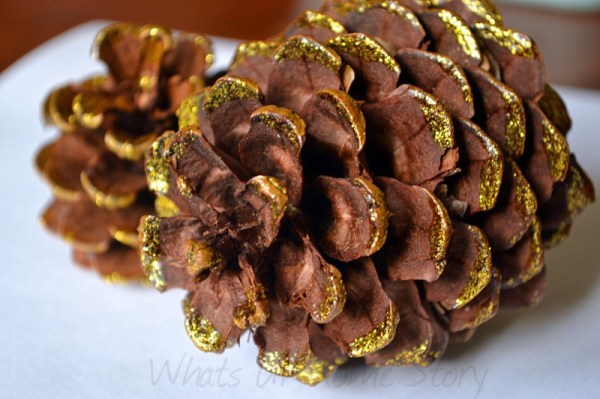 Everyone loves snowmen these days!  Why not build a snowman with this Salt Art Snowman Ornament?  Kids will love playing with the salt, and you'll love how cute these simply painted ornaments look on your tree this year.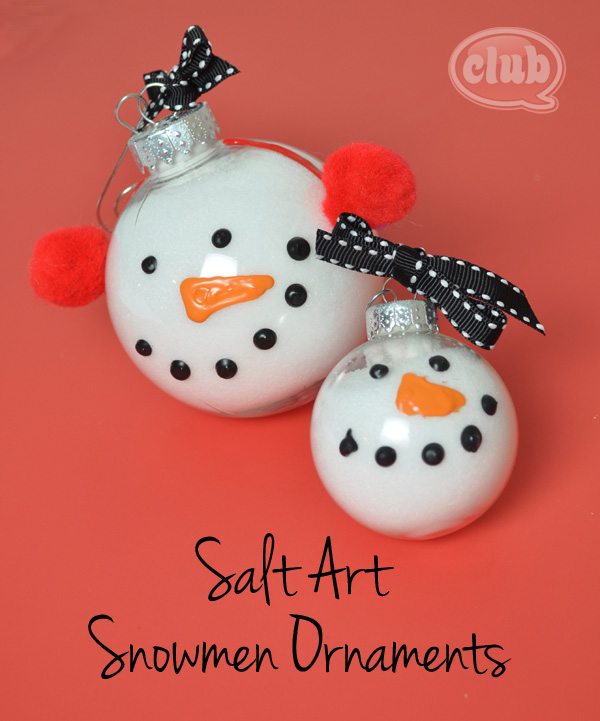 Another favorite that you can find right here at My Kids Guide: our Snowflake Puzzle Ornament inspired by Disney's Frozen! Take those random puzzle pieces that have no home, some paint, glitter and glue. A few minutes later, you have this pretty snowflake: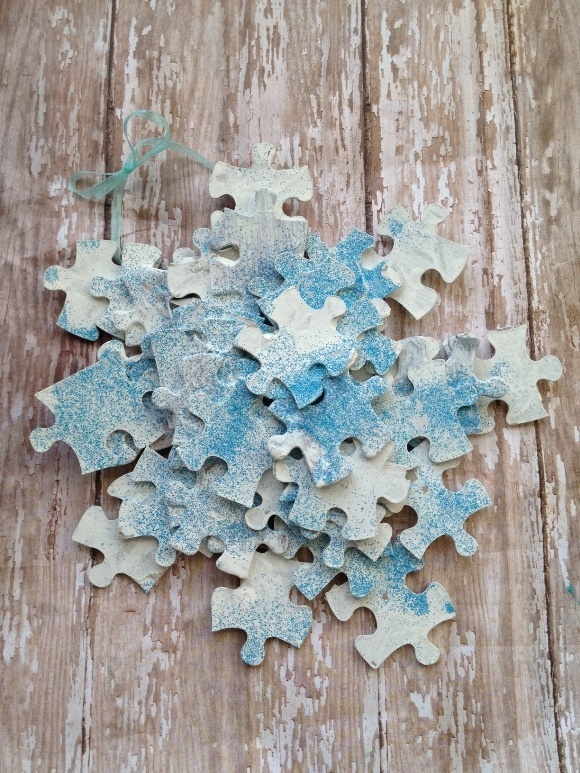 Have a ton of holiday cookie cutters laying around?  Transform them into these Cookie Cutter Ornaments that the kids can easily help you create.  For under $1 each, you can create several of these fun and cute ornaments for your tree.  Shop your local dollar store for simple inexpensive ornaments and papers that reflect not only the holiday, but your overall Christmas decor theme.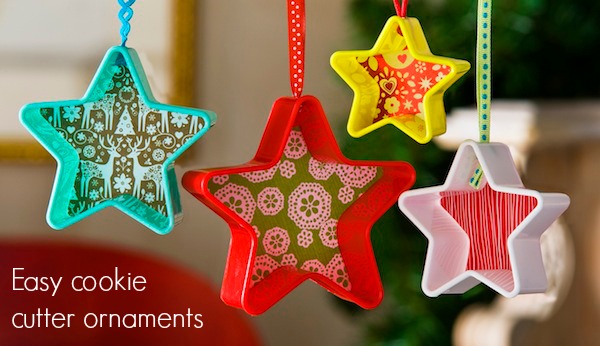 These are another throwback to our childhood!  These simple 3 Ingredient Cinnamon Ornaments are perfect for the kids to make with you.  They love cooking something up fun, and they not only great, they smell awesome too!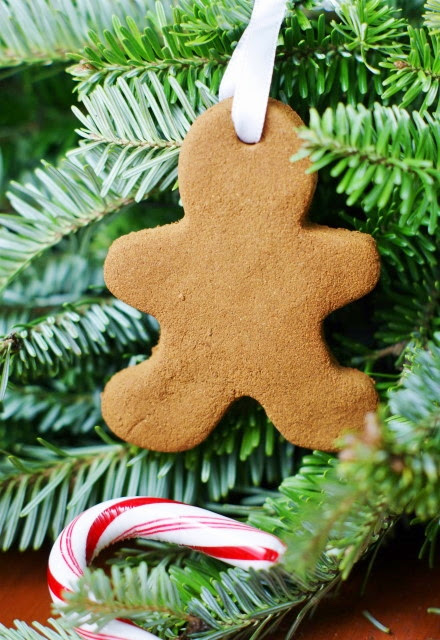 This year grab some simple supplies to create these fun Christmas ornament crafts for kids.  Spend a weekend together having fun crafting something special to put on your tree.  Create a fun homemade theme complete with strings of popcorn, cranberries and the infamous holiday paper chains in green and red.  Your holiday tree will be beautiful, and your kids will be thrilled they were a big part of creating it.
Looking for more adorable Christmas fun for kids? Check out our Pinterest board!
Which of these Christmas ornament crafts for kids are your favorites? Tell us in the comments!