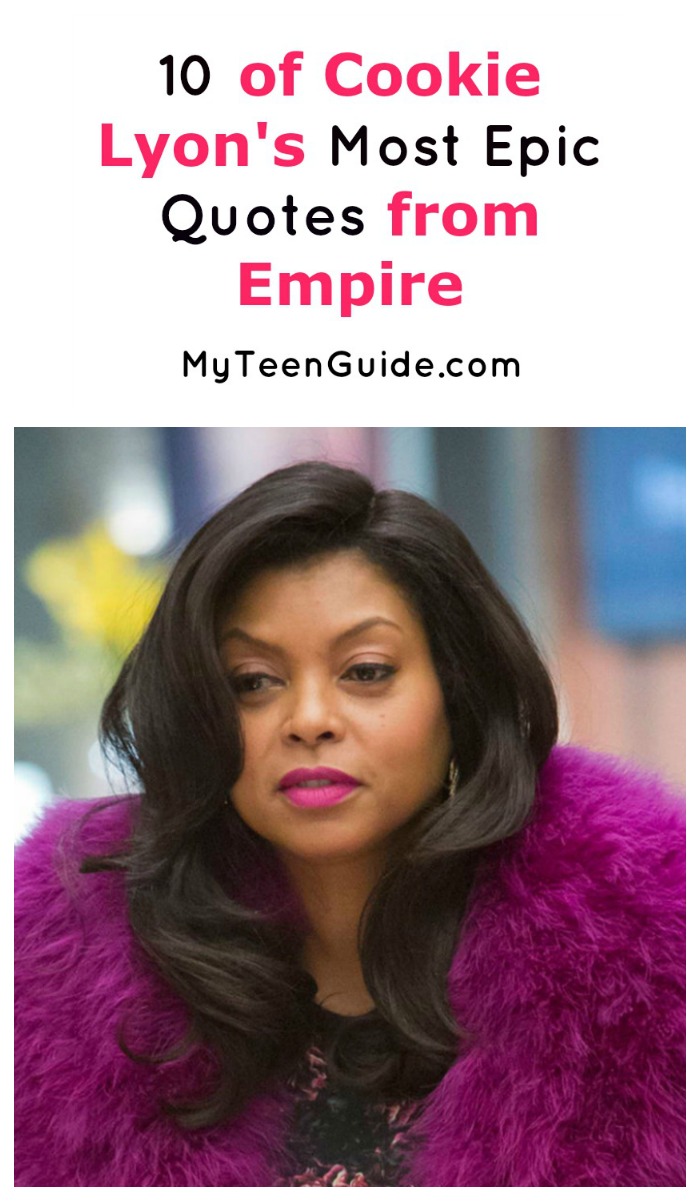 Looking for the best Cookie Lyon quotes? We're sharing 10 of our favorite things that Empire's most stylish & sassy character has said!  Over the past three seasons of Empire, Cookie Lyon's role as the bold matriarch of the family has drawn in millions of viewers. While she isn't the main character, her fierceness is always attention-catching and her words are never short of blunt. Her role has not only displayed bold styles, from clothing to hair, but has also produced hundreds of memorable quotes, from flat-out insults to wise words. Whenever Cookie speaks, we can count on something that will leave us either laughing or in pure shock. She definitely keeps us all on our toes and the drama she brings keeps us all wanting more. Here are some of our Cookie Lyon quotes.
1. "You keep forgetting one thing, Lucious. You can't keep Cookie down."

2. "Everybody wants to be Beyonce, but nobody wants to put in the work."
3. "Don't forget to thank your Cookie on this historic occasion!"
4. "The Lucious Lyon I knew would tell those idiots the streets ain't made for everybody — that's why they made sidewalks."
5. "He tried to out-dance me, girl. Next thing I know, we got three sons."
6. "You need to stop rappin' like you from the streets, 'cause you not about that life!"
7. "For a queen, you sure do keep a messy place. What you need is a good maid up in here."
8. "Yeah, that's my name. Take a bite."
9. "Lucious has lost his way, and I need to get my company back before he destroys it, or destroys my family."
10. "Lyon Dynasty is our company, but Empire is our legacy. And anybody that tries to steal that from us is our enemy."
With Season 4 premiering in just a few weeks, we cannot wait to see and hear what Cookie has in store for us! Have you ever used a Cookie quote? Do you live by a quote that she has said on the show? Let us know!