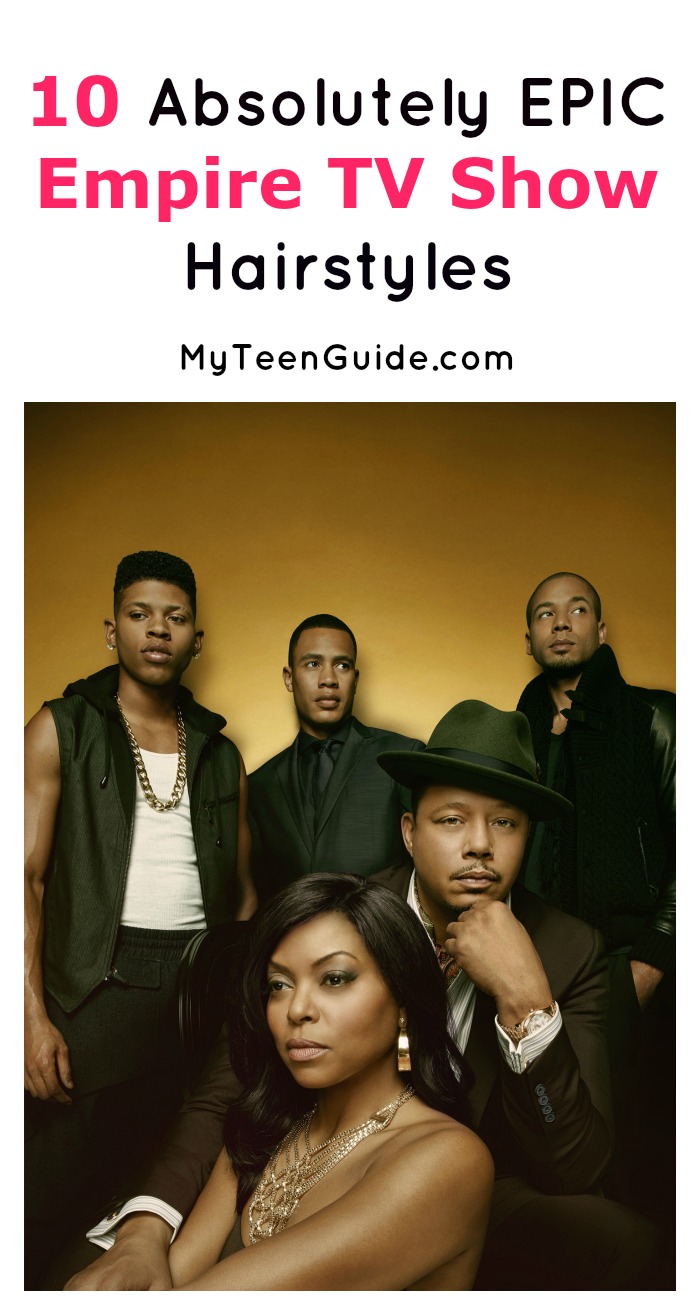 The most prominent characters on Empire always have the best-looking hair. From long-flowing locks to enviable buzzcuts, the Empire crew never fails to impress. From season 1 until now, several have changed their looks to better suit the role. Here are some of the most memorable Empire TV show hairstyles!
EPIC Empire TV Show Hairstyles
1. Cookie's long locks – This woman has some enviable hair that always pairs perfectly with her outfit. Recently, Cookie Lyons has rocked the loose long wavy curls that shape her face yet keep her looking like a solid powerhouse that is still a bit sexy.  Combined, her hair and her outfits are flawless.
https://www.instagram.com/p/BPq-zV1gkeY/?tagged=cookielyonhttps://www.instagram.com/p/BPq-zV1gkeY/?tagged=cookielyon
2. Lucious Lyon's professional style – Lucious doesn't have much hair to deal with. In earlier season's he rocked hair that was a bit longer than it is now. These days, to keep up with his professional style, Lucious tends to keep his hair very clean cut. You'll also find he can throw on a fedora and look pretty good in it!
https://www.instagram.com/p/BO3aQXWFpVz/?tagged=luciouslyon
3. Hakeem Lyon – Lucious' youngest son is a bit different from the rest. As the baby of the group, Hakeem rocks more modern looks, including the afro-mohawk look paired with jeans and graphic tees. He is definitely a child of the 90s.
https://www.instagram.com/p/BPzQkHjlVWF/?tagged=hakeemlyon
4. Jamal Lyon – Lucious' second son is also a bit like his father, despite being a bit of an outcast for being gay. He maintains a low-key style, including a short and clean buzz cut.

https://www.instagram.com/p/BPYKwhQFGkm/?tagged=jamallyon
5. Andre Lyon – Very much like his father, Andre, keeps his hair short and clean-cut. As the son who is most like his father, it's no surprise that Andre mimics his professional look.

https://www.instagram.com/p/BLZh-_MgdGf/?tagged=andrelyon
6. Anika Calhoun – Not all women can pull of the cropped hairstyle but Anika does it flawlessly. Her hair perfectly shapes her face and fits her attitude to a T. Anika is proactive and determined and her hair shows that she's not afraid to take a risk or two.

https://www.instagram.com/p/BPbj0k7ghUG/?tagged=anikacalhoun
7. Porsha – Porsha rocks the urban-chic style that can be found from the tips of her toes to the top of her head. She often wears a structural mohawk that is unique and cute in its own way. She looks posh but fits into the urban street style as well.
https://www.instagram.com/p/BO9vZNejtJv/?tagged=tarhondajones
8. Rhonda Lyon – Rhonda's hair isn't as unique as some of the others' on the show, but she makes her style her own. In most episodes she can be seen with medium-length blonde hair with a mid-part or with a pretty mermaid braid. Her clothing is definitely more keen to the part of an ambitious wife.
https://www.instagram.com/p/BKpWkfujAV5/?tagged=rhondalyon
9. Tiana Brown – To say the least, Tiana's hair meshes perfectly with her feistyness and youth. Her mid-length curly hair is full of life and sass and no other cut could do her as much justice as the one she sports.
https://www.instagram.com/p/BPa3Nnngg7N/?tagged=tianabrown
10. Freda Gatz – Freda Gatz is another lady on the show who pulls off a cropped hair cut. With most of her hair swooped in the front, she's able to pull off the androgynous look that fits her character as a rapper.

https://www.instagram.com/p/BOV8VFpBxwS/?tagged=fredagatz
Which of these epic Empire TV show hairstyles would you love to rock? Share in the comments!