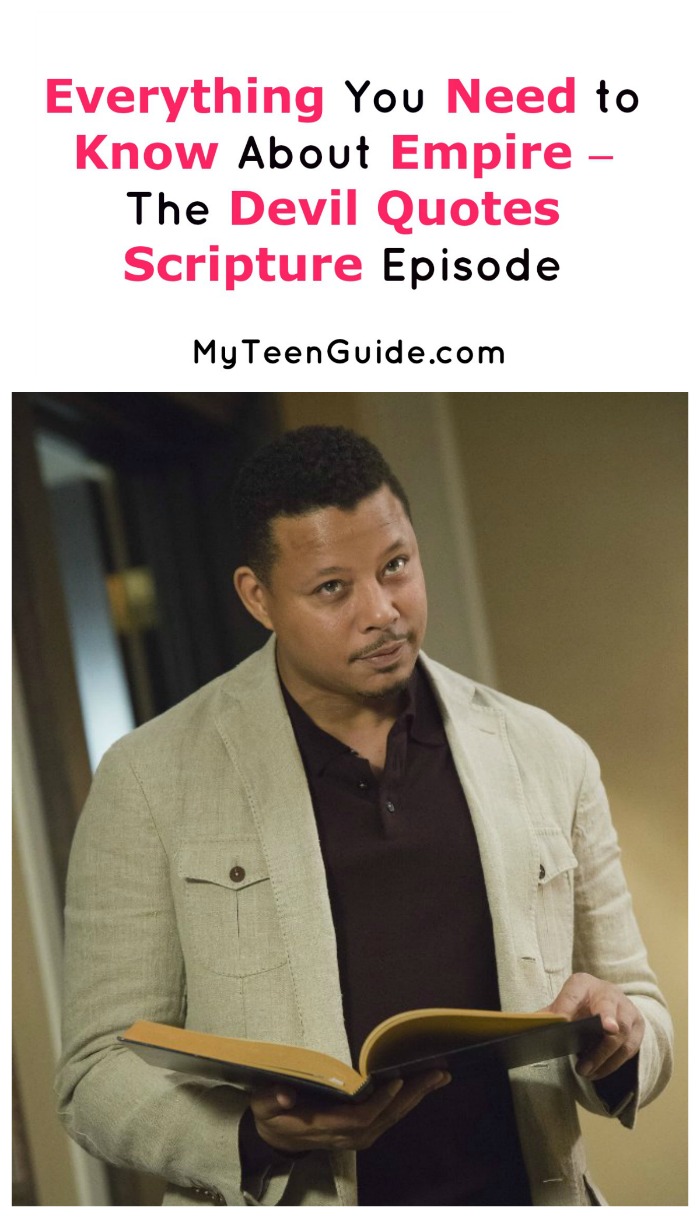 To say that Empire is a rollercoaster ride is a true understatement. There is no right word for this show, so we'll just say it is insanely drama-filled, full of sharp humor and provides anxiety-causing story lines. The third episode of the first season of the show was titled "The Devil Quotes Scripture" which aired on January 21, 2015. The episode was full of all sorts of juicy details and gave us more back story on our favorite characters, and we want to recap them, just in case you forgot!
Empire: The Devil Quotes Scripture Recap
The biggest unraveling in this episode is that Lucious finds out that someone saw Bunkie's murder and as well as know, Lucious killed Bunkie. Bunkie was Cookie's cousins who was killed during the very first episode of the show after threatening Lucious for $3 million. Throughout the episode, Cookie is completely unaware of Lucious' actions and is instead focused on ensuring he has a well-thought-out funeral.
While Cookie and Lucious are dealing with the death in the family, Anika decides to hire a detective to keep an eye on Cookie. Anika found out that Cookie was affiliated with the FBI which in turn makes Lucious suspicious that Cookie lied to get out of jail. He confronts her but nothing major comes from her connection. Cookie eventually realizes that Anika has hired a detective to track her every move and calls her out during a family dinner, as you would expect Cookie to do.
Outside of the crazy murder mystery and the lack of trust between the crew, the episode also shows the growing attraction between Hakeem and Tiana. But, as well as know, no relationship is simple on Empire and soon enough, another woman is in the picture trying to get Hakeem's attention.
This episode also signaled the end of the relationship between Jamal and Lucious. The two men have had a rocky relationship since Jamal was a child, having bee a victim of abuse at the hand of Lucious in efforts to toughen Jamal up. As the episode ends, Jamal ends his relationship with his father and moves out of the loft that Lucious purchased for him. Jamal thoroughly believes that Lucious treated him so badly because he is gay. The ending to this episode was definitely heart-wrenching! No one likes to see families torn apart.
Were you one of the 11 million people who tuned in to watch Empire: The Devil Quotes Scripture? What is your favorite Empire episode of the new season so far? Let's talk about it!