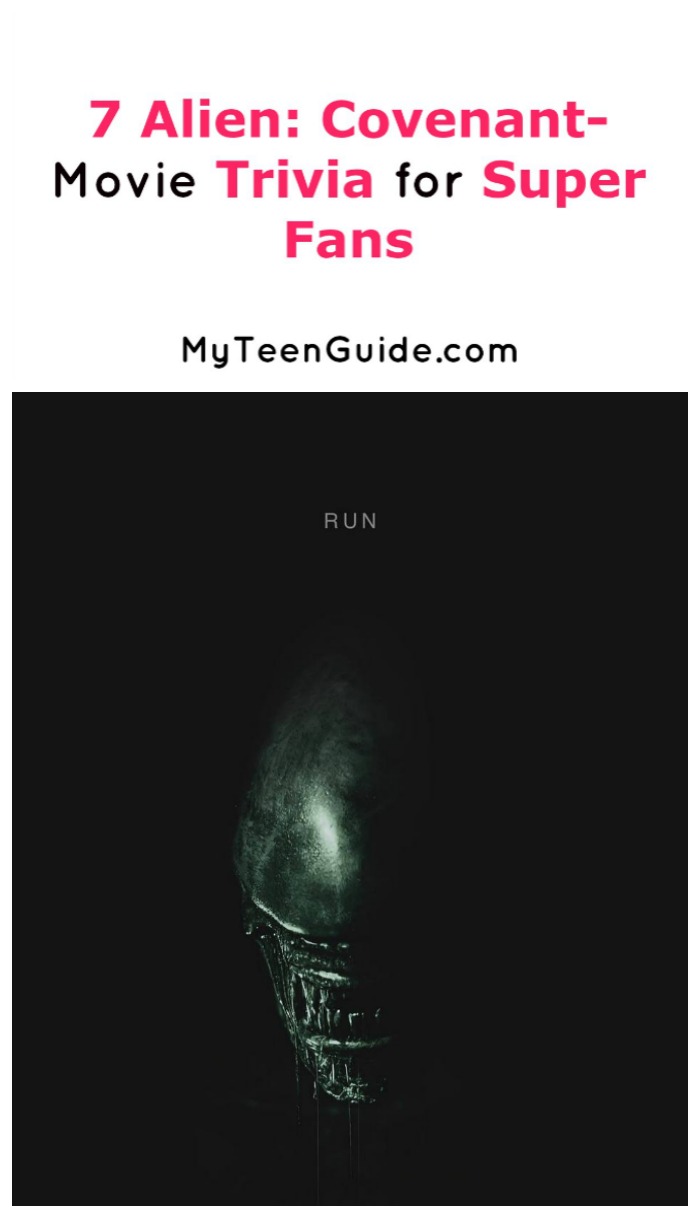 Think you're a super fan of the Alien franchise? Check out these 7 Alien: Covenant movie trivia tidbits and find out! Alien: Covenant is an upcoming science fiction horror movie that is set to hit theaters on May 19, 2017. It is the sequel to the 2012 movie, Prometheus, and the 6th movie installment in the Alien movie franchise. Here is some cool and interesting trivia behind Alien: Covenant.
Alien: Covenant Movie Trivia
The director of Alien: Covenant is Ridley Scott. Scott also directed the 1979 movie Alien and the 2012 movie Prometheus. In addition, he has also directed hit movies such as the 1991 Thelma & Louise, the 2000 Gladiator, the 2001 Black Hawk Down and the 2015 The Martian.
Three cast members reprise their roles from the 2012 movie Prometheus. Michael Fassbender, who played the role of David 8 in Prometheus and now plays the role of Walter, an android created by the Weyland Corporation. Noomi Rapace plays the role of Dr. Elizabeth Shaw, an archaeologist. And Guy Pearce plays the role of Peter Weyland, the wealthy founder of the Weyland Corporation, now called the Weyland-Yutani Corporation.
Michael Fassbender, who plays the role of Walter, is no stranger to sci-fi movies or horror movies. He played the role of Erik Lehnsherr/Magneto in the 2011 movie X-Men: First Class, the 2014 X-Men: Days of Future Past and the 2016 X-Men: Apocalypse. He also played the role of Callum Lynch in the 2016 movie Assassin's Creed. Fassbender starred in 2 horror movies: the 2008 movie Eden Lake as Steve and the 2009 movie Blood Creek as Richard Wirth.
The movie had a title change. On September 24, 2015, movie director Ridley Scott, announced the movie's title would be Alien: Paradise Lost. On November 13, 2015, he announced the new title of the movie would be Alien: Covenant.
Filming for Alien: Covenant took place in New Zealand, from April 4, 2016 to July 19, 2016.
Michael Fassbender and Katherine Waterson, who plays the role of Daniels, also starred in another movie together. In the 2015 movie, Steve Jobs, Fassbender played the role of Steve Jobs, while Waterson played the role of Chrisann Brennan.
Katherine Waterson also starred in a previous movie with Carmen Ejogo, who plays the role of Karine. In the 2016 movie, Fantastic Beasts and Where to Find Them, Waterson played the role of Tina Goldstein and Ejogo played the role of Seraphina Picquery.
Have you heard any other interesting Alien: Covenant movie trivia? Share below!