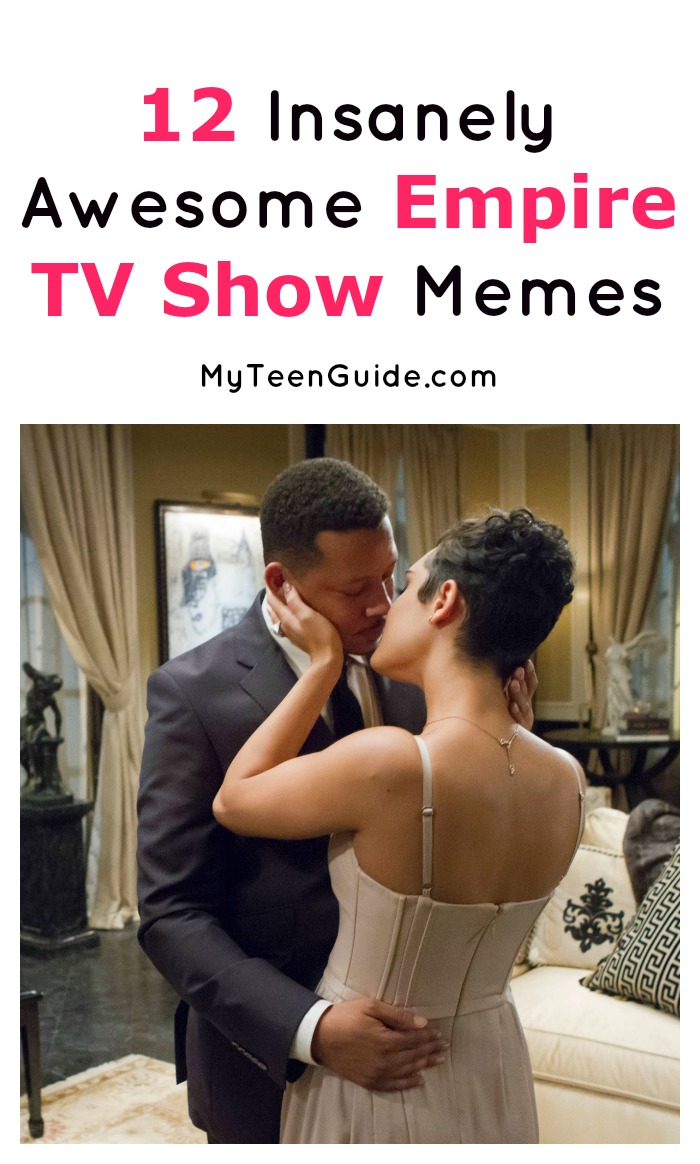 In the last few years, Empire has become one of the most popular shows on Fox. With over 8 million viewers, the show continues to draw in the crowd with its drama-filled yet humorous episodes. Of course, with popularity comes memes, which are sometimes funnier than the show itself. Here are 12 of the best Empire memes that are sure to make you laugh.
12 Awesome Empire Memes
1. The art of keeping it real. If there is anyone on the show who will tell it like it is without any sugar coating or second-thought, it's definitely Cookie. This woman is fierce and has no problem being blunt without a care in the world. If you can't handle the heat, make your way to the exit!
https://www.instagram.com/p/BKcvf-YBXGb/
2. Twerking gone wrong.Not everyone is meant to tweak, seriously! When we had to witness Boo Boo Kitty "twerking," we were thrown into a mindset full of confusion and maybe a little bit of empathy. Let's be honest, to twerk and to look good while doing it, you just have to know how to do it.
Boo Boo Kitty Was Like ???#Empire #EmpireFOX #BooBooKitty #BooBooKittyBounce #Twerk pic.twitter.com/PQPcoXFIBY

— Chocolate Dütch ? (@Breezy_Bxtch) September 24, 2015
3.Dance moves for the win? The freestyle rap battle between Hakeem and Freda Gatz was no joke and some viewers were left shocked that Hakeem took the win. Rap battles are all about the lyrics you can spit and while Hakeem had some great sounds, the dance moves he threw in there were a bit distracting! Lesson learned: you gotta dance to win the battle.
4. When Empire is over for the season. Seriously, when Empire is over, we don't know what to do with our Wednesdays. Hump day becomes so much less exciting and the idea of not being able to eat popcorn and enjoy all the TV drama really makes us want to throw a temper tantrum.
https://www.instagram.com/p/BFxhQ8sj1T8/?taken-by=_.empirememes
5. We really hate cliffhangers. Not all of us have the patience of a saint and not many of us want to wait for months on end to see the gritty deets of last season's finale. The cliffhangers on the show might make us feel worse than knowing that the show is off-air for a couple of months. We cannot take the suspense!
https://www.instagram.com/p/BFxXLp8D1fw/?taken-by=_.empirememes
6. A death within the Empire. It's one thing to die by getting hit by a car but it's a whole new realm of drama and heartlessness when those you know don't give you a proper funeral or burial. In season 3, Rhonda is killed but no one seems to interested in taking care of the dead her. Either way, she's with the other amazing people (and animals), who died in 2016.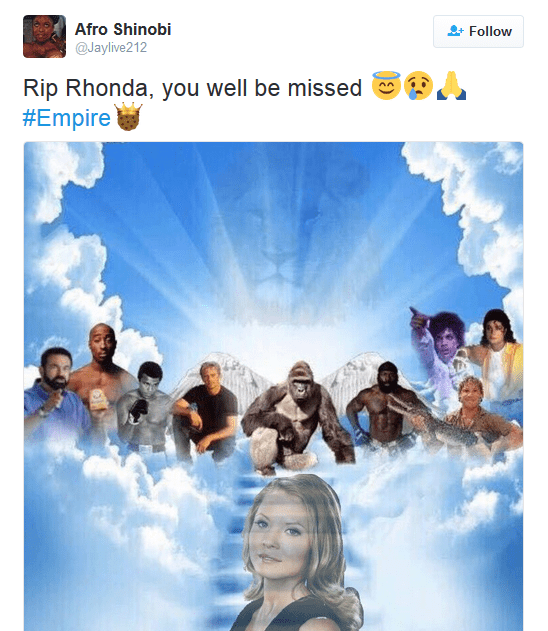 7. If Empire was real life. Lucious is already pretty paranoid with the Feds, and it's not even real life! Can you imagine how he'd act if he was his TV-self in real life? We're certain he'd be caught and locked up immediately. 

https://www.instagram.com/p/BMnbNpqj8Is/?tagged=empirememe
8. The all-telling face. If you saw this episode, we bet you'll agree that Freda Gatz looked like she had been stung by a million bees and suffered an insane allergic reaction. We really weren't sure whether we were supposed to laugh or feel bad for her.
https://www.instagram.com/p/BLm8ES1BYMs/?tagged=empirememe
9. When sick means losing all common sense. This typically only applies to males but when a man is sick, you'd think he had a fractured leg, a broken nose and no way to care for himself. Serious guys, man up a little bit! You legit are not dying. Trust us!
https://www.instagram.com/p/BK4hqjMje-s/?tagged=empirememe
10. Should have been someone else! As fans of Empire, we all have those people on the show that we absolutely cannot stand. When you hate an actor/actress, you're always hoping in the back of your mind that that person somehow falls off the face of the earth. It's even worse when a character dies and you were hoping it was someone else.
https://www.instagram.com/p/BKpBxO3Akxy/?tagged=empirememe
11. Sassy and proud.  If there is anyone on the show who is full of class, sass and screams power, it is Cookie. This woman will not hesitate you to give you the most direct answer you never wanted to receive or the most powerful look that speaks volumes with a word. Just be sure you don't throw a bad look back in her direction!
https://www.instagram.com/p/BMCdaImDPDt/?taken-by=empirememes_
12. Season 3 was flat out crazy. What didn't change or happen in season 3?!Anika goes into labor. Hakeem finds himself treading the fine line of his old ways and Rhonda is killed in the cruelest way possible. What else could possibly happen? With season 4 on now, we will know sooner rather than later.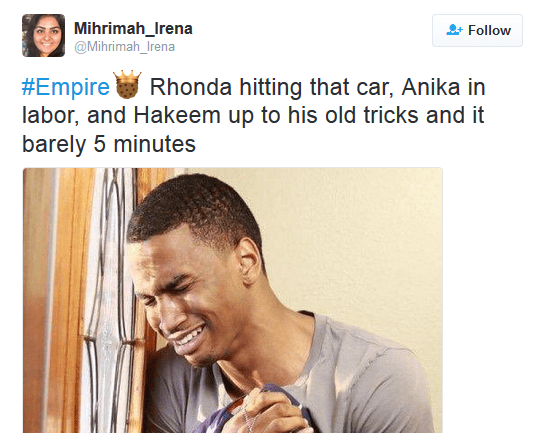 Have you seen any hilarious Empire memes? Share in the comments!