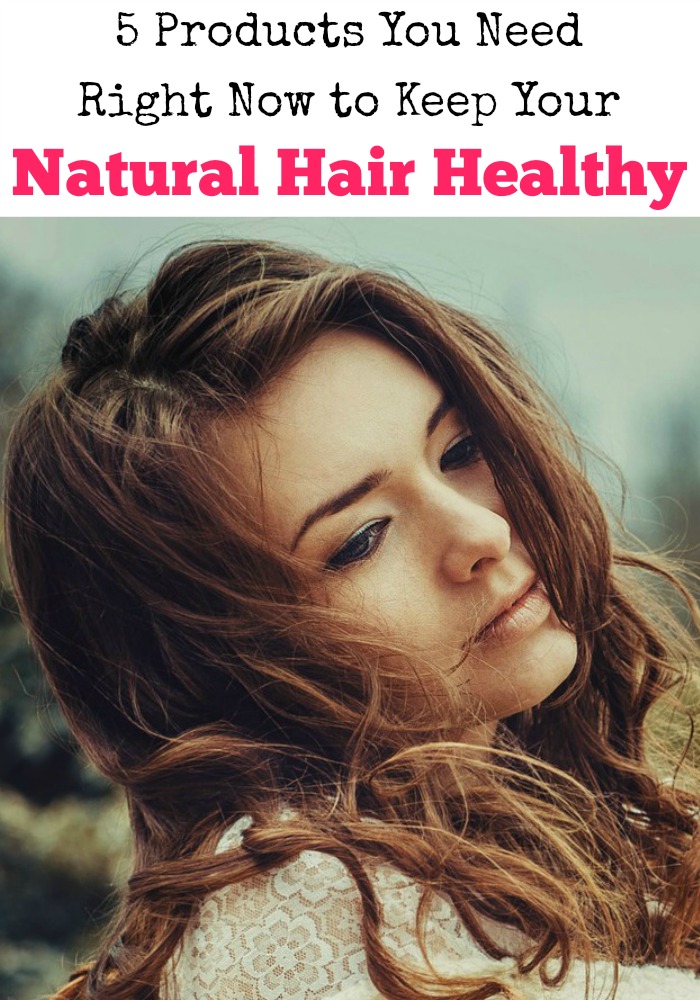 We all want healthy hair, and lucky for you I have the five products you need right now to keep your natural hair healthy.  So many things are damaging your hair, and you don't even know it.  What do you wash your hair with?  What other products do you use on your hair to make it look amazing?  Do you walk out of your house in the morning?  All these things are damaging your hair, but rest assured, there are things you can use right now to help keep it healthy.
5 Products You Need Right Now to Keep Your Natural Hair Healthy
*Some affiliate links are included with this post, but as always all opinions are completely my own!
Restorative Shampoo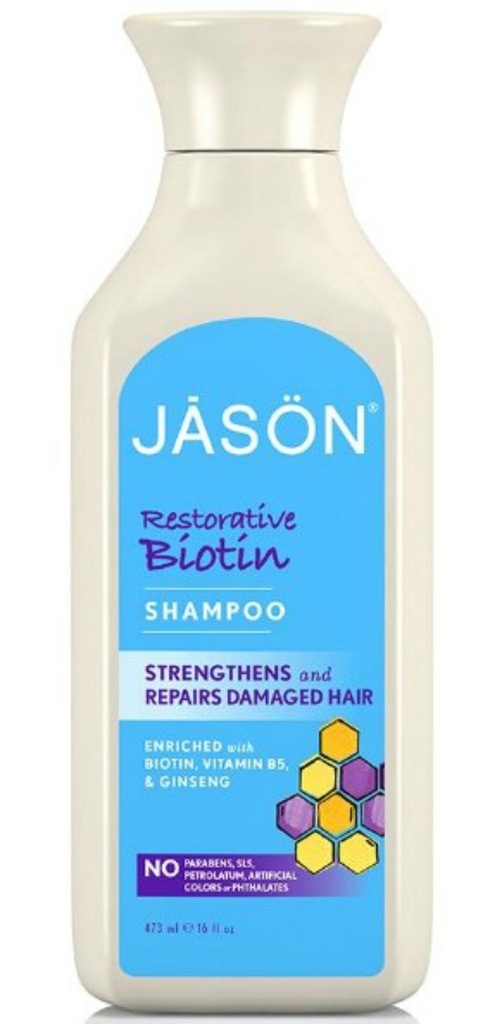 The idea behind a restorative shampoo is that it gently cleanses, giving some strength back your weak and damaged hair.  When you are searching for one, you want to make sure you see words like 'anti-breakage,' 'strengthening', or 'renewal.'  I hear amazing things about JASON Restorative Biotin Shampoo. While I tend to try a range of products, my friend who has the super gorgeous locks in our group swears by this shampoo.
Super Absorbent Towel
It is like a ShamWow for your head!  For real, the idea behind this is that the more moisture you can draw out of your head without heat, the better your hair will be.  Heat damaged hair (yes ladies, your beloved flat iron and blow dryer are not doing anything good for the health of your hair).  
Deep Conditioner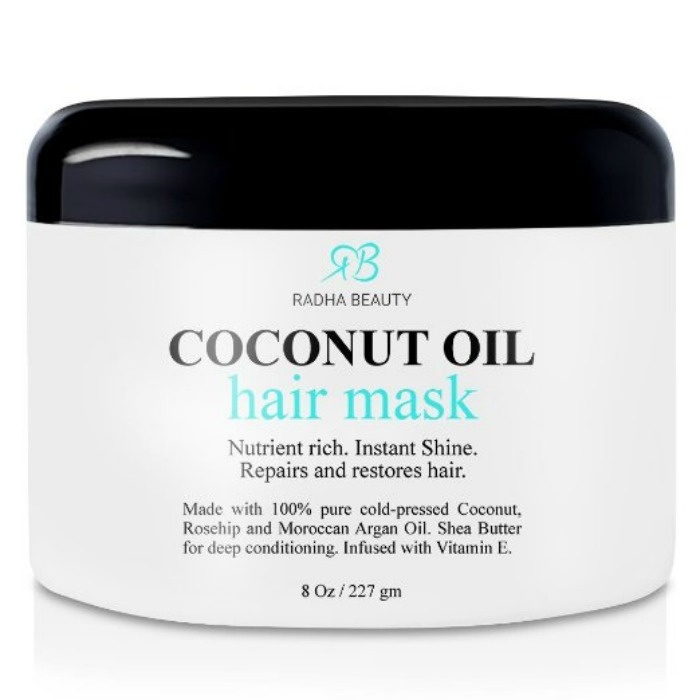 You don't have to 'do' anything to your hair for you to damage it.  Walking out of the house your hair is damaged by the all the elements in the world.  Once a week you should deep condition your hair.  A deep conditioner will help to rehydrate your hair from all the damage you unknowingly have done to it.  It doesn't really take any time at all.  And the result is totally worth it; soft, silky hair that you can't stop running your fingers through (but you should because the oils and dirt on your hands isn't good for your hair either).  Of course, there is going to be a range of products to choose from, so you should pick the one that best fits your wallet. My favorite right now is this Radha Beauty Coconut Oil Hair Mask. This mask does a great job of leaving my hair smooth and shiny.
A Gentle Brush

You don't have to get all fancy with the brush, nor does it have to break the bank.  Using wiry brushes can damage your hair by breaking it.  Using one with metal bristles while using a blow dryer can actually burn your hair (metal heats up quick in case you missed that day in science class).  What you want to brush your luscious locks with is a paddle brush, with plastic bristles and the little nubbies on the end.  You can get a great blow out using this!  Goody is a great brand, and you can find them pretty much anywhere.
An Ionic-Blow Dryer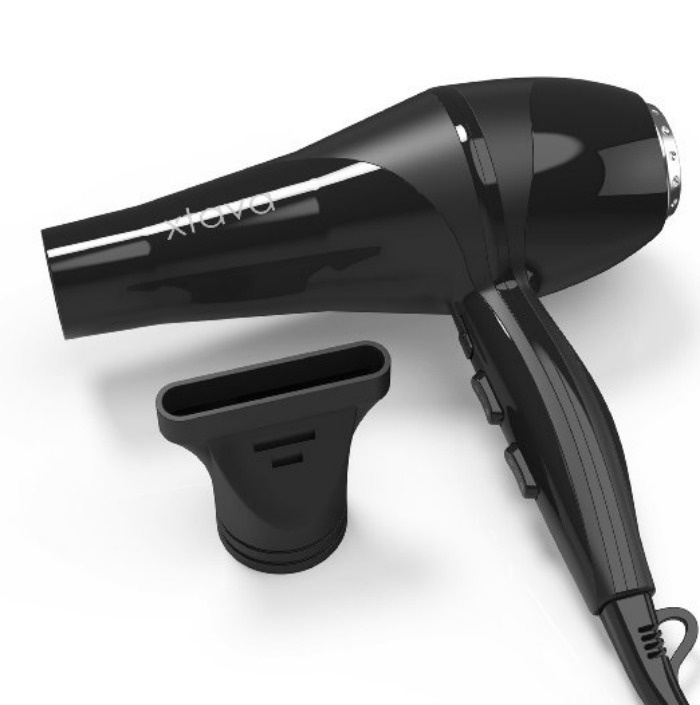 I wasn't quite sure what was so great or different about an ionic blow dryer.  Apparently these things are great for your hair though since the majority of us have to blow dry our hair on a daily basis.  The idea behind an ionic dryer is that it emits charged particles that cut your drying time.  Less heat on your locks means less damage to your hair.  There is a huge price range (I am talking like $20-$200!) so shop around!  I don't currently have an ionic hair dryer myself, but  I'm eyeing this xtava Allure 2200W Professional Ionic Ceramic Hair Dryer. Not only is it highly reviewed, but the price is a bit more budget friendly.
We do so much damage on a daily basis to our hair from styling it!  Between blow-drying, flat irons, and not to mention shampoos that strip your hair, you definitely need some tools in your arsenal to keep your natural hair healthy and to help you get out the door quicker.  I hope you learned a few things; I know I did!  I am on my way now to get an ionic-dryer!
What sort of things do you use to keep your natural hair healthy?  Share your trade secrets with the rest of us!