Thank you Chicco Shop for sponsoring this post. While this was a sponsored opportunity from Chicco Shop, all content and opinions expressed here are my own.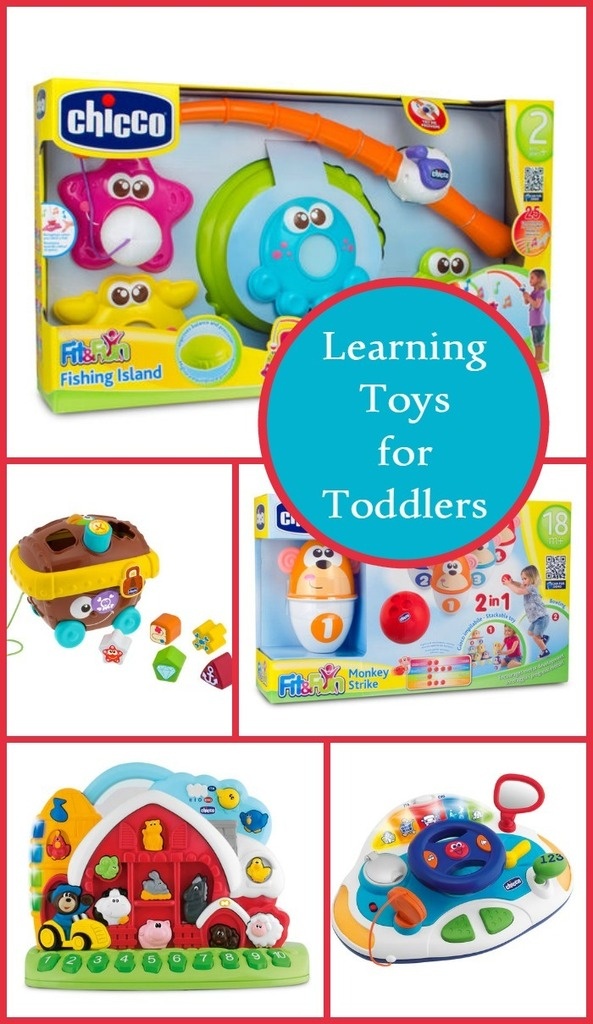 Learning toys should be loads of fun, especially for the tiniest of the tots. Toddlers love engaging colors, lights and sounds. When they're having fun, they don't even know they're working on all those milestones and skills. Check out a few of our favorite learning toys for toddlers from Chicco!
Engaging and Fun Learning Toys for Toddlers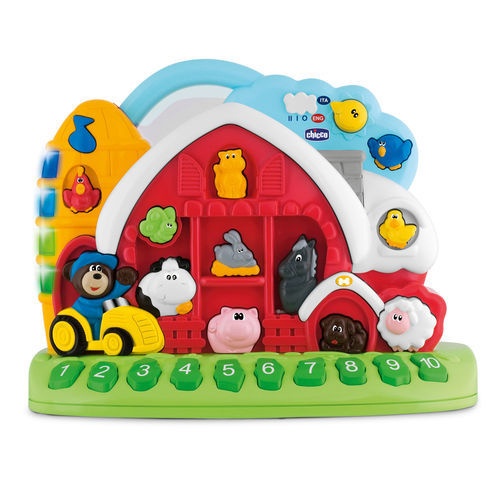 Talking Farm: This award-winning learning toy helps teach your baby language, thinking and music skills in both English and Spanish! It's perfect for bilingual families or for those who want to get a head start on teaching their child a second language. The Talking Farm features four interactive modes with naming, matching, answering and sequencing games. Tots ages 12 months and up sing along with 8 nursery songs accompanied by fun flashing lights.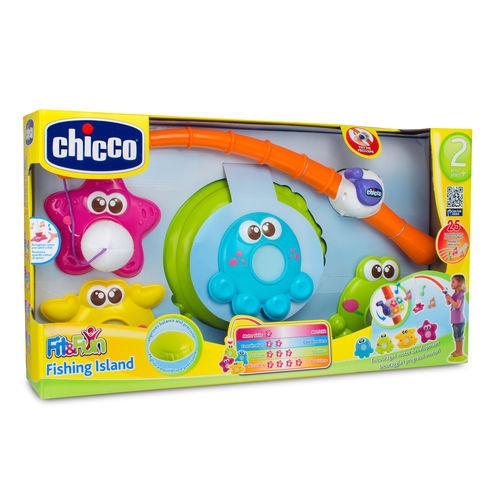 Fit & Fun Fishing Island: Want to help your little one learn accuracy, coordination,  shapes and colors? Break out the Fit & Fun Fishing Island set! It features 25 melodies and cool sound effects and two electronic game modes. Toddlers stand on the "island" to help improve balance!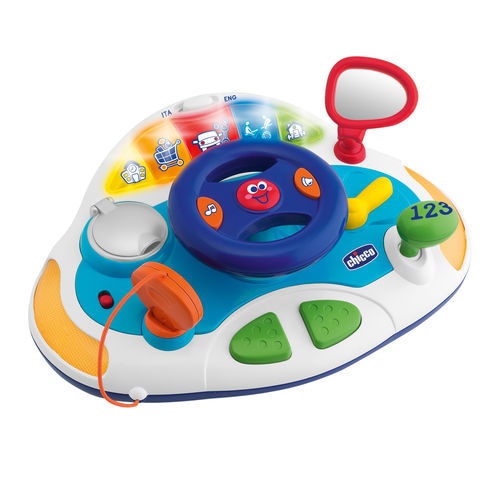 Bilingual Smart Driver: Another great bilingual toy, the Smart Driver helps develop both Spanish and English skills in toddlers age 12 months and up. Send your child on a journey to five fun locations: school, the grocery store, the mechanic, the park and, of course, home! On the way they'll hear many realistic sounds and phrases to help teach new language skills.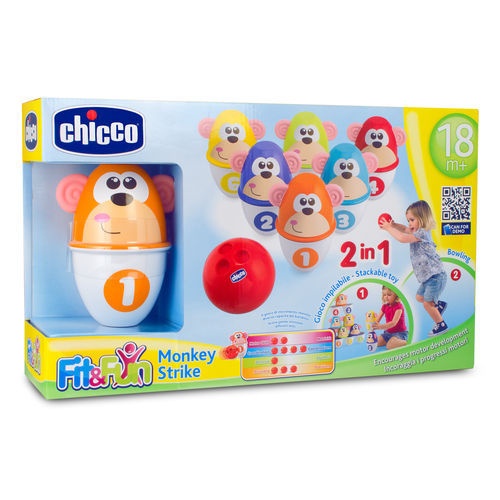 Fit & Fun Monkey Strike: Every toddler needs a bowling game. We all know how much fun it is to knock things down! The Fit & Fun Monkey Strike from Chicco, though, is so much more than just another bowling game. Tots can actually take the pins apart and build colorful towers. They'll also learn number and counting skills as they play! I totally need to get this for my niece when she visits! I want to play with it!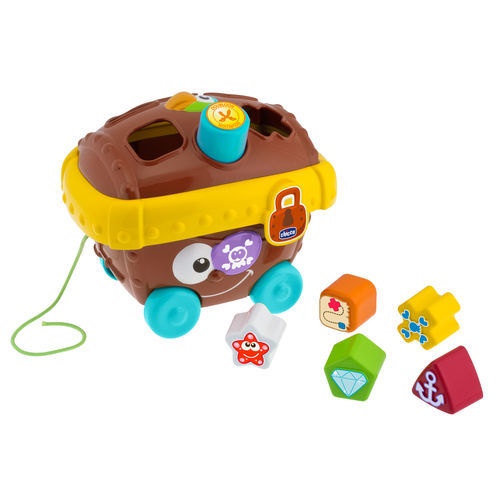 Pirates Treasure Chest: Ahoy, matey! This super adorable treasure chest with filled with pirate booty in the form of six colorful shapes that your tot can insert into the right holes. It teaches matching skills, shape recognition and hand-eye coordination. It also has four wheels and cord so they can pull along their booty to another room! You know, in case they need to hide it from the Dread Pirate Mom!
These five learning toys for toddlers are sure to have your little one learning all sorts of new skills without even realizing it. All of the toys come from Chicco, so you know they're built to last. All five toys come to just $153, which puts you right at the price point you need for the  FREE Chicco NaturalFit® Gift Set!
NaturalFit Rebate Program Details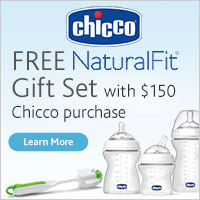 Chicco NaturalFit is an amazing feeding system designed with three distinct angled nipple shapes that help promote proper neck positioning.Now through May 31, 2015, purchase $150 worth of Chicco products from any retailer to receive your free NaturalFit Gift Set.The set comes with  all 3 stages in the feeding system, plus a bottle/nipple brush. Remember, you can buy ANY Chicco products, not just learning toys! Learn more about the  Chicco NaturalFit Giveaway – Ends 5/31/15

. While you can earn the rebate by purchasing Chicco items at any store, shop at ChiccoShop.com to discover the widest selection!
What are your favorite learning toys for toddlers? Tell us in the comments!