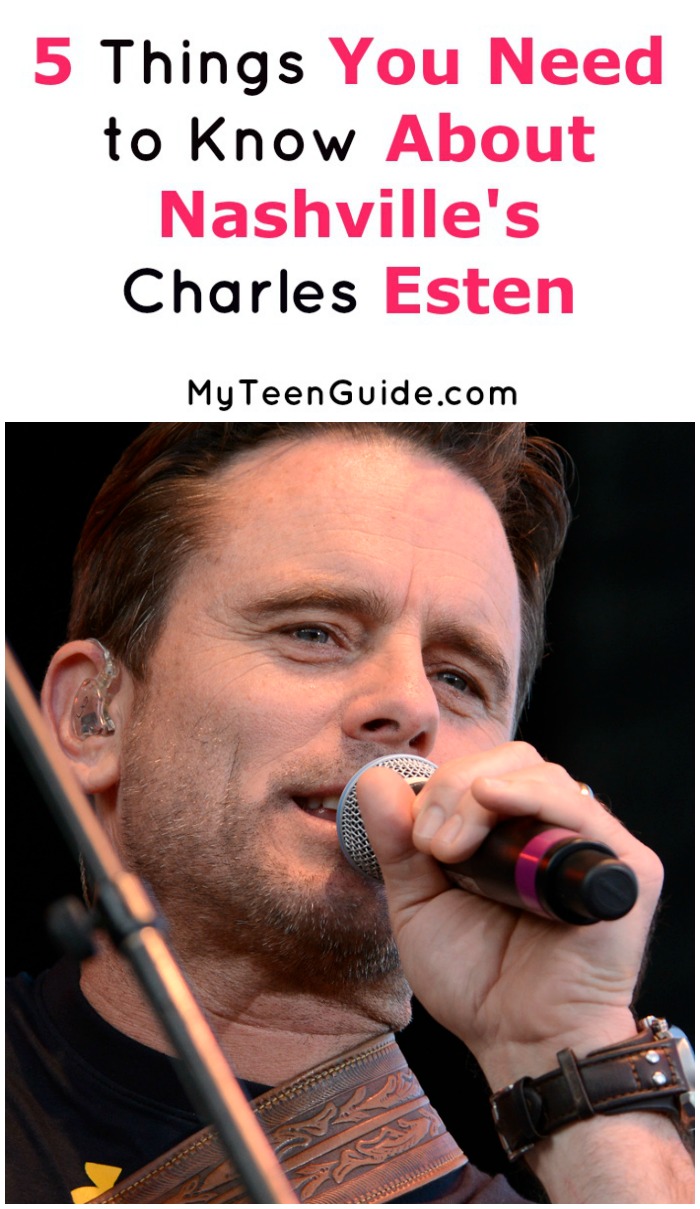 Oh, how we love Charles Esten! I know he is one of my favorite characters on Nashville. In case you don't know, Esten has played the role of Deacon Claybourne since season 1, episode 1. Deacon is a country singer, songwriter and lead guitar player. He is also the brother of Beverly O'Connor, uncle of Scarlett O'Connor, husband of Rayna James and father of Maddie Conrad. But, you probably already knew all that. Here are some facts you may not know about the actor Charles Esten.
5 Facts About Nashville's Charles Esten
Charles Esten was born Charles Esten Puskar III on September 9, 1965 in Pittsburgh, Pennsylvania. His parents divorced when he was nine years old.
He married his college sweetheart, Patty Hanson. Charles and Patty met while they were both attending the College of William & Mary in Williamsburg, Virginia. They both graduated in 1987, Charles with a degree in Economics. The couple was married on November 2, 1991 at the All Saints' Episcopal Church in Winter Park, Florida. The couple has 3 children together: Chase, Taylor and Addie. Addie was diagnosed with Acute Lymphoblastic Leukemia when she was 2, but now in her teens, is cancer-free.
He appeared on the U.S. and the U.K. versions of Whose Line Is It Anyway? He appeared in 39 episodes in the U.S. version in 1999, 2000 and again in 2017. In the U.K. version, he appeared in 5 episodes in 1992 and 1994.
He has been a contestant on 3 television game shows. In 1988, Charles appeared on 4 episodes of Sale of the Century and in 1990, he appeared in 1 episode of Scrabble. In 2013, he was a celebrity contestant on Who Wants to be a Millionaire, where he won $50,000 for his charity The Leukemia and Lymphoma Society.
His acting career began in comedy. From 2005 to 2005, Charles appeared in 8 episodes of Drew Carey's Green Screen Show as a recurring performer and in 2011, he was a regular performer in Drew Carey's Improv-A-Ganza.
Bonus fact (in case you're not already following him on social!): He is very active on his social media accounts. His Facebook account has 93,689 Likes and 93,384 Followers. His Twitter account features 15,705 Tweets, 165,688 Followers and 11,832 Likes. And his Instagram account has 198,161 Followers.
Do you know any other awesome facts about Charles Esten? Share below!