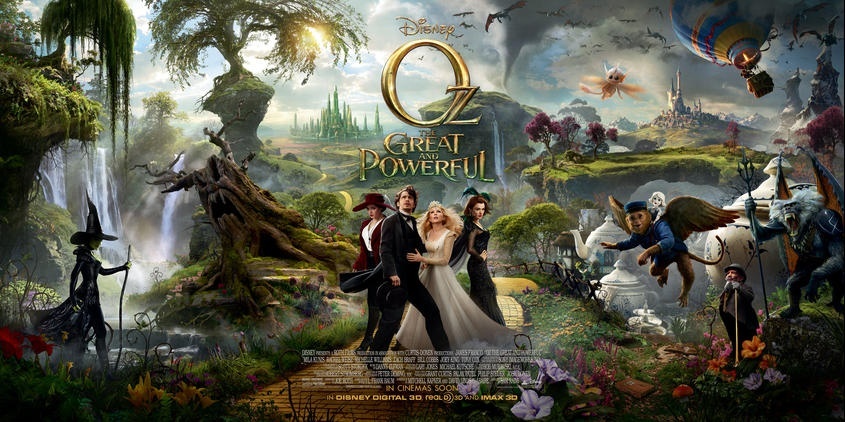 March and April are Spring Break time for many kids and families. No time to plan a trip to an exotic locale for Spring Break this year? Don't fret! Your kids can take a trip to the Land of Oz without ever leaving your living room. Check out these free Oz the Great and Powerful printables for Spring Break fun. Just click each picture to take you to a full-size version that you can print out at home. Even if your children haven't seen the movie yet, they'll love the cute characters and fun activities on these printable sheets.
Fun Spring Break Oz Printables
OZ The Great and Powerful Finley the Monkey Mask– Let your little one be the adorable and helpful Finley for an afternoon! Masks are a great way to stretch a child's imagination as they act out scenes from the movie or invent a few new scenes of their own.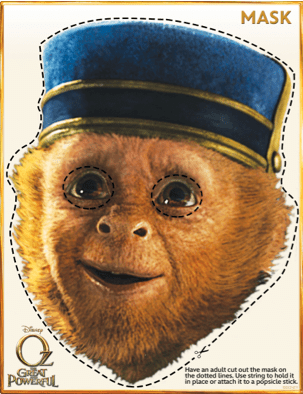 Help Finley find China Girl! – Oh no! Poor China Girl is lost and Finley needs your child's help to get to her! Mazes are not only fun, they also help develop your child's reasoning ability, spatial recognition skills, and of course, self-esteem when they reach their goal.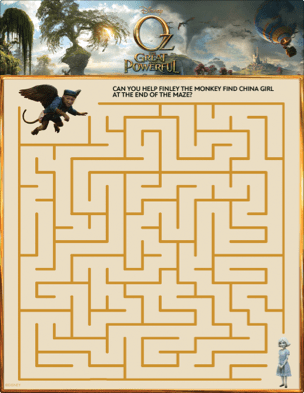 Spot the Difference– Give those little eyes a workout and help your child develop valuable skills such as attention to detail and patience. Search for eight differences between the two gorgeous photos and help figure out what has gone wrong in Oz.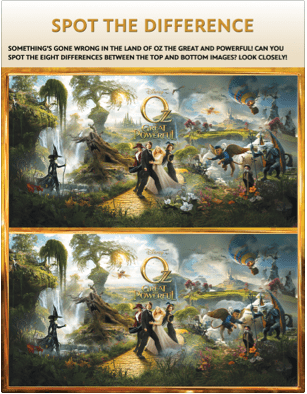 Memory Cards- Get ready to enhance those memory skills with a fun free set of printable Oz the Great and Powerful Memory Cards! I suggest printing these on card-stock to make them last longer.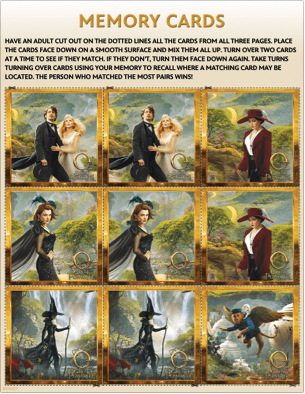 Want to take these fun printable spring break activities even further? Watch the original Wizard of Oz movie together and share your childhood memories of the film with your children. Talk about how it was the first feature-length movie in color. This can easily lead into a discussion about life in the late 1930s.
For more Oz fun, be sure to follow OZ THE GREAT & POWERFUL on Facebook and Twitter, or visit the website for even more fun activities and games.