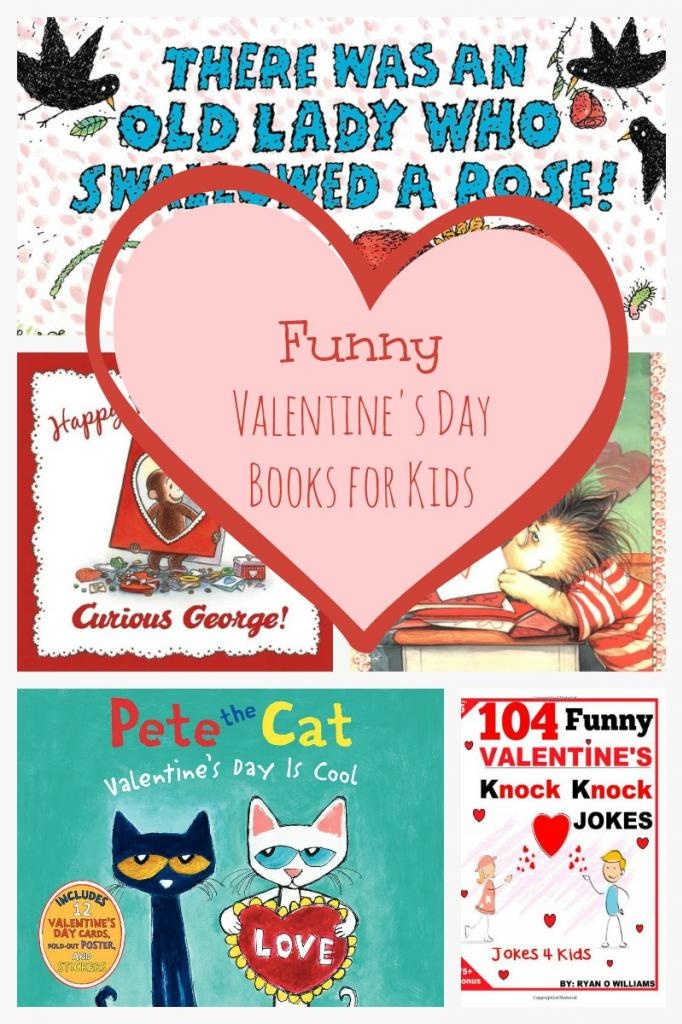 Knock, knock! Who's there? Funny Valentine's Day books for kids, that's who! Valentine's day books for kids come in all different genres. You can find  lovey-dovey sweet sentiments, incredibly adorable crafty books and- if you look hard enough- even some non-fiction books on the history of the holiday. When my son was itty-bitty and still let me read to him every night, I always went more for the funny books. The tongue twisters that left my mouth numb, the outlandish tales, the over-the-top wacky adventures of strange women eating flies. So today, in honor of all you other parents willing to embrace your goofy side, I present my five favorite funny Valentine's Day books for kids.
5 Funny Valentine's Day Books for Kids
This post contains affiliate links. Thank you for your support!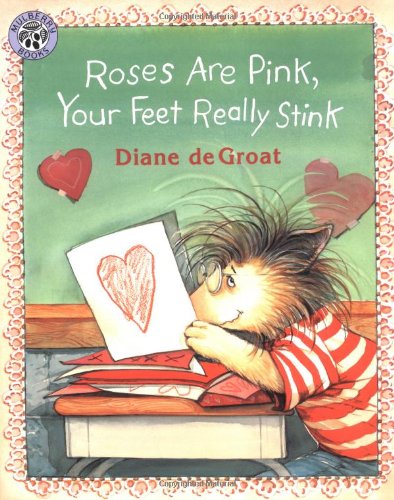 Roses Are Pink, Your Feet Really Stink
: The title pretty much says it all, don't you think? Whoa, that's a lot of rhyming going on! In this funny Valentine's Day book for kids by Diane deGroat, Gilbert decides to write some not so friendly Valentine cards to his classmates. To make matters worse, he signs them from different people! While this is a funny story, it's also one with a message at the end. In fact, the message is pretty much the predominant aspect, so you can feel good about reading it with your child. What's the message? Read it yourself and find out!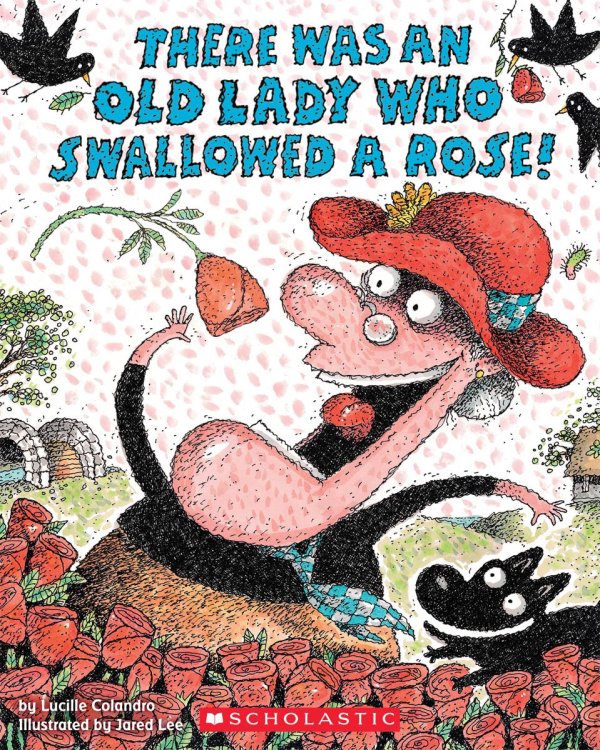 There Was an Old Lady Who Swallowed a Rose!
: I absolutely LOVED the old lady who swallowed the fly when I was little. Just like I don't know why she swallowed the fly, I haven't the foggiest idea why the strange little rhyming story appealed to me so much. Now, the old lady is back. This time, she's gobbling up all the Valentine's Day treats! Apparently the old lady has been busy, as there is now an entire line of books about the weird thing she swallows. The urge to eat weird non-food items, by the way, it called pica. See, you learned something new today!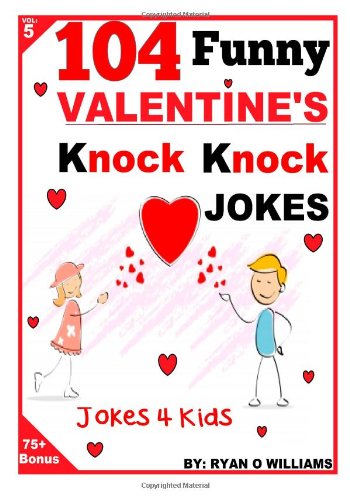 104 Funny Valentine Day Knock Knock Jokes 4 kids: Jokes 4 kids: What could be funnier on Valentine's Day than a knock-knock joke from your little comedian? How about 104 of them? Ha! You love me right now, don't you? No story here, just a plethora of witty one-liners that will have your child delighting every adult within a 75-mile radius. Hand over the book and let them loose on an unsuspecting, particularly grumpy crowd. Everyone will adore you and your sweetie! Maybe. In either case, your child will have a blast with his stand-up routine and really, that's all that matters!

Happy Valentine's Day, Curious George
: Curious George always makes me smile. That crazy little monkey gets into the craziest bits of mischief. How much trouble do you think he can get into while he's baking up Valentine treats? We're talking frosting, glitter, balloons here. I suspect sweet little George can make quite a mess with those! Find out what happens and share the laughs with your little one! You'll both love the fold-out flaps too! I secretly loved when Jake was too little to open them, I got to do the honors.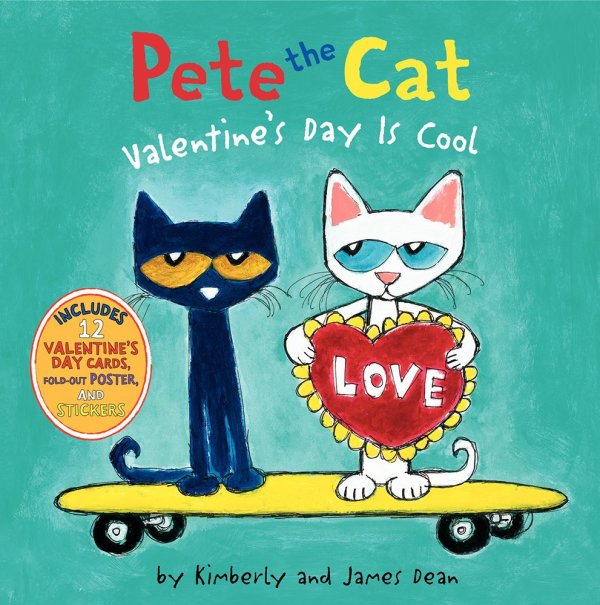 Pete the Cat: Valentine's Day Is Cool
: Another one of my favorite characters, Pete the Cat is one cool, well, cat. In fact, he's just TOO COOL for Valentine's Day. Then Pete discovers that maybe a day of love isn't so lame after all. Includes super cute Valentine's Day cards, stickers and more. You know what that means, right? Book and class cards done in one shot. Woohoo!
These are just a few funny Valentine's Day books for kids that are a blast to read with your little one. If you have any favorites to add to the list, definitely let us know in the comments! I'm always on the search for more ways to brighten our day.
If you're looking for other ideas to make your Valentine's Day a little bit more special, I'm sharing a few ideas from my favorite bloggers.
7 Best Amish Romances for Valentine's Day from In Our Spare Time
10 Romantic Movies for Guys from Upstate Ramblings
Snuggle Up for Valentine's Day Movie Night from Day by Day in Our World
15 Books About the Love of a Dog from Two Little Cavaliers
Love in Unexpected Places Movies from How Was Your Day?
15 Good Clean Romance Novels for Valentine's Day from Better in Bulk
Family Valentine Movies from Views from the Ville
Family Friendly Valentine's Day Movies from Philzendia
Quirky Love Stories from The Guavalicious Life
Romantic Board Games for Couples from Gaggle of Gamers
Unexpectedly Romantic Movies for Date Night from Pretty Opinionated
Romantic Movie Quotes from Style on Main
Which of these funny Valentine's Day books for kids would you love to read first?