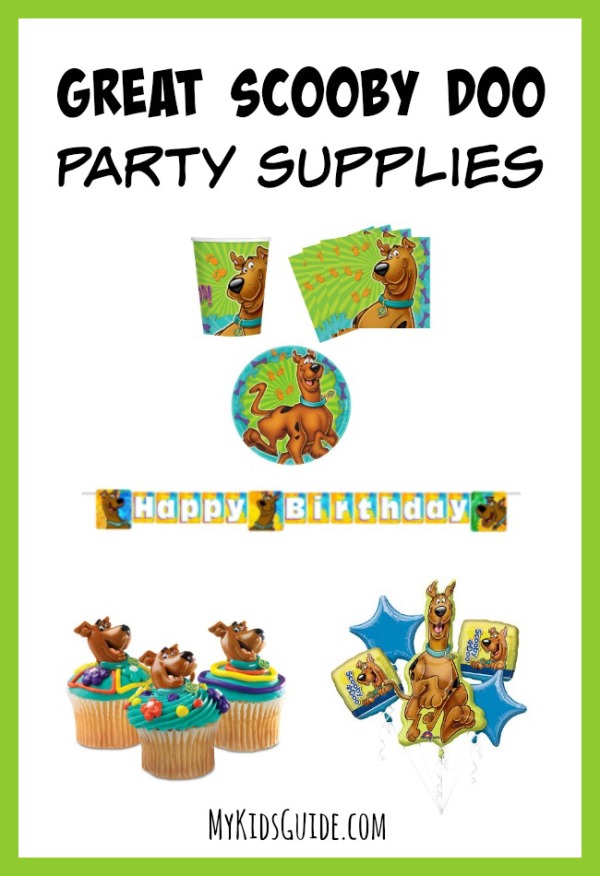 If you have a Scooby Doo fan in your home, this list of Great Scooby Doo Party Supplies is sure to give you everything you need to throw an amazing party.  Not only will your kids have their favorite characters, the decoration will match as well. Along with these great supplies, make sure you encourage everyone to dress up, and serve some great snacks like Scooby Doo snacks, dog bone shaped cookies, candies and more!
GREAT SCOOBY DOO PARTY SUPPLIES
This post contains affiliate links. Thank you for the support.
Scooby Doo Birthday In A Box:  If you want to get everything all in one without a lot of separate orders, this is the way to go.  This kit comes with balloons, napkins, plates, decorations and more.  Enough serving plates, cups and napkins for 16 people.
Scooby Doo Party Plates, Napkins & Cups Kit:  This includes plates, napkins and cups for 16 people.  Perfect for the party you just want to accent with a few Scooby Doo items.  A great way to get everything you need to serve snacks in matching style!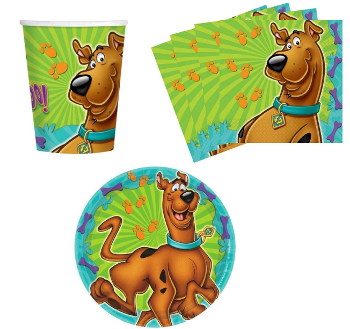 Scooby Doo Balloon Bouquet:  Every party needs a few fun balloons!  This set is perfect for your next party with multiple designs all showcasing Scooby & the gang!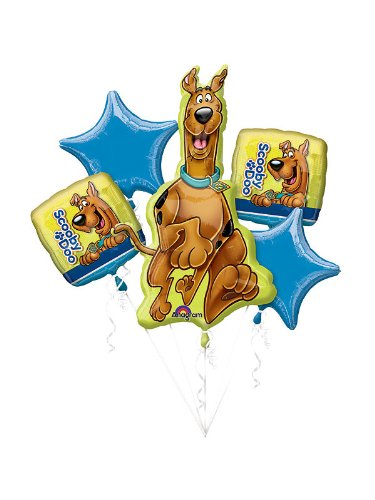 Scooby Doo Hanging Swirl Decorations:  Hang these above the tables and in doorways for a fun added decor that moves and twists with the wind.  Great decorations to go above the snack or gifts table.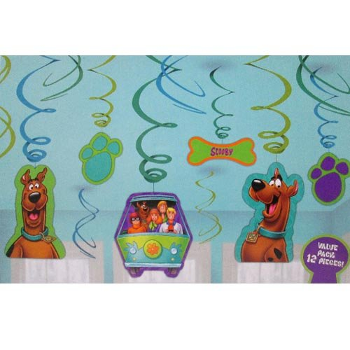 Scooby Doo Happy Birthday Banner:  Perfect for going along the wall, or even on the front door to announce the birthday event to anyone in attendance!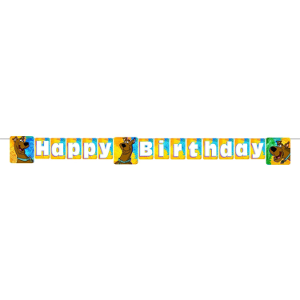 Scooby Doo Plastic Tablecloth:  Spread this on the treat or gift table to accent the other solid colors of streamers and tablecloths.  Great feature can be put over the back of a door, or even hung on the wall as well!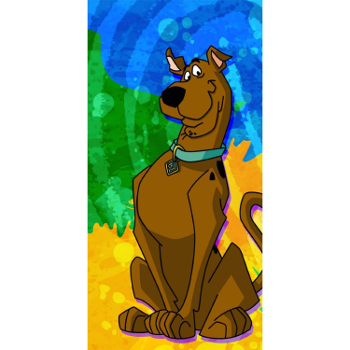 Scooby Doo Treat Bags:  Send your attendees home with great favors in these special Scooby Doo Treat Bags!  Stuff them with dog bone shaped cookies & candies,bubbles, rings, bracelets, puzzles and tattoos!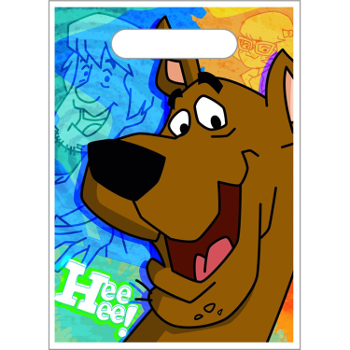 Scooby Doo Cupcake Rings:  Dress up a simple batch of cupcakes with these Scooby Doo cupcake toppers, or add these to your treat bags as a fun favor for kids to take home.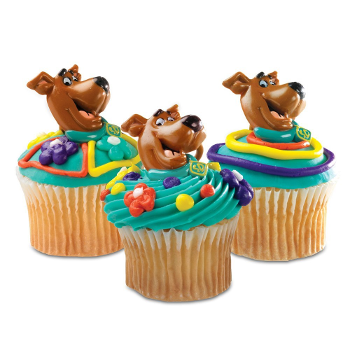 Give your kids the best party ever with these great Scooby Doo party supplies!  Not only can you give them a full party with tons of great decorations, you can easily match these to your basic colored tablecloths, napkins, streamers and more.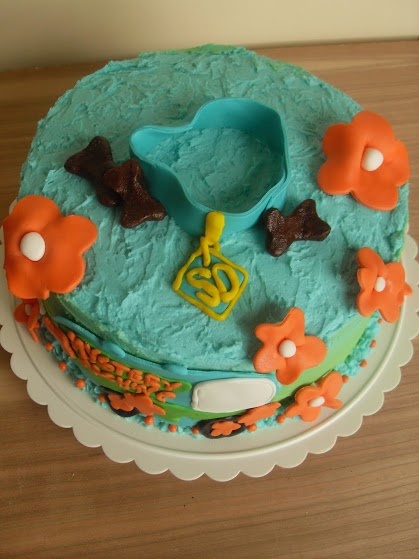 Looking for a great idea for a Scooby Doo cake for your party? Check out Mystery Machine cake over at OurFamilyWorld!
What do you think of these great Scooby Doo party supplies? Which ones would you include in your big event?