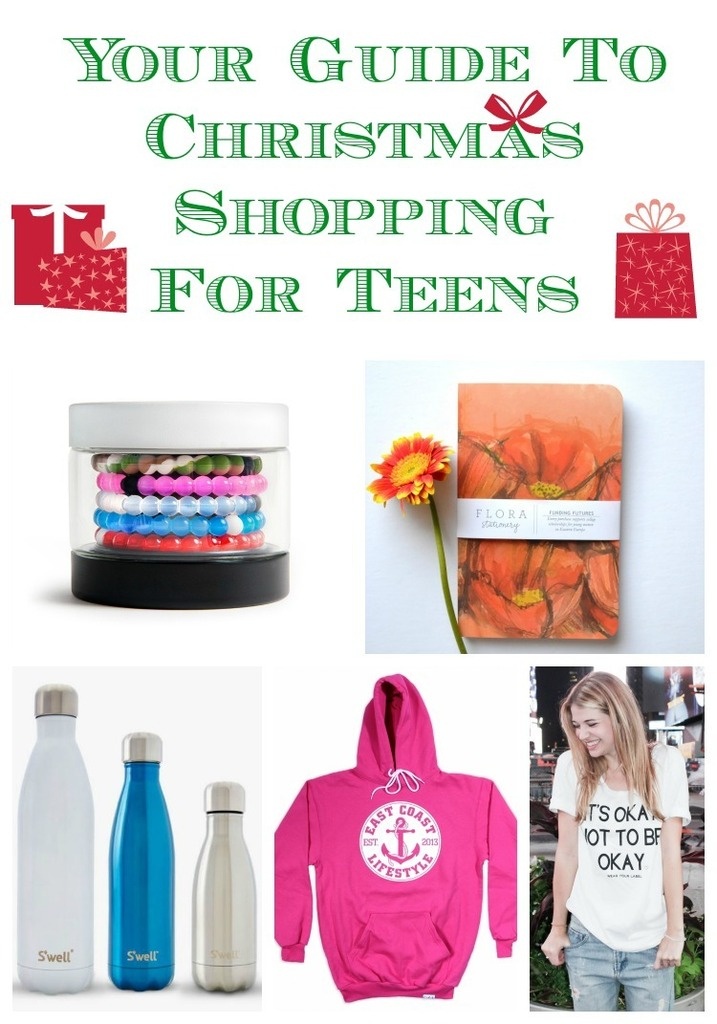 It's that time of the year again. Can you believe it? Christmas Eve is fast approaching. Have you started your Christmas shopping? Whether you have or not there's no need to worry, we've got you covered with your guide to Christmas shopping for teens. Check out these awesome Christmas gift ideas below!
Related: 5 Original DIY Christmas Gifts
Awesome Christmas Gift Ideas
1) Lokai Bracelets – These bracelets are seriously all the rage! Photos of these bracelets are taking over Instagram and even celebrities are wearing them. Plus, they have the coolest message behind them. These bracelets feature a black bead that contains mud from the Dead Sea, the lowest point on earth and a white bead that contains water from Mount Everest, the highest point on earth. The goal of these bracelets is to provide balance to the wearer. They state on their website "Sometimes you've hit a low, stay hopeful." And "Sometimes you're on top of the world, stay humble." How awesome is that? These bracelets act as a daily reminder to the wearer of their own strength, beauty and determination! When you purchase a bracelet, 10% of profits go to charity. What a great gift?
2) Wear Your Label – This brand is truly remarkable! They're the ideal Christmas gift for a loved one. Their entire brand is aimed at ending the stigma surrounding mental illness and getting people talking. Co-founded in New Brunswick by two young adults working on recovery, their business has really taken off! This brand is for everyone because everyone has mental health. Let's stand united and purchase socially conscience gifts this Christmas! They've also just launched a new beaded bracelet campaign – you don't want to miss it! Read more about their brand and story on their website!
3) S'well – These water bottles are amazing and they're not just for water! In an attempt to eliminate plastic water bottles this company has made an incredible product. I use mine every single day! These water bottles keep your drinks cold for 24 hours or hot for 12 hours! You can't go wrong with that. Plus, they come in super awesome designs, colours and sizes.
4) East Coast Lifestyle – This awesome Canadian clothing brand started in Nova Scotia. It's becoming increasingly popular and people all over the world are wearing it, including celebrities. Ed Sheeran has even been spotted wearing some East Coast Lifestyle swag! Keep your eye on this brand – they're doing big things!
5) Me to We – Socially conscience brands are really the best place to purchase your Christmas gifts this year. Give a gift with meaning. Me to We has an awesome gift guide filled with clothing, jewelry and bags for everyone! Every gift that you purchase from them gives back and supports a family/child in need. Let's start making a difference together! You can literally find something for everyone on their website – I promise.
It's time to go shopping! Happy Holidays!
What do you think of these Christmas gift ideas? What's your favourite brand from our list?