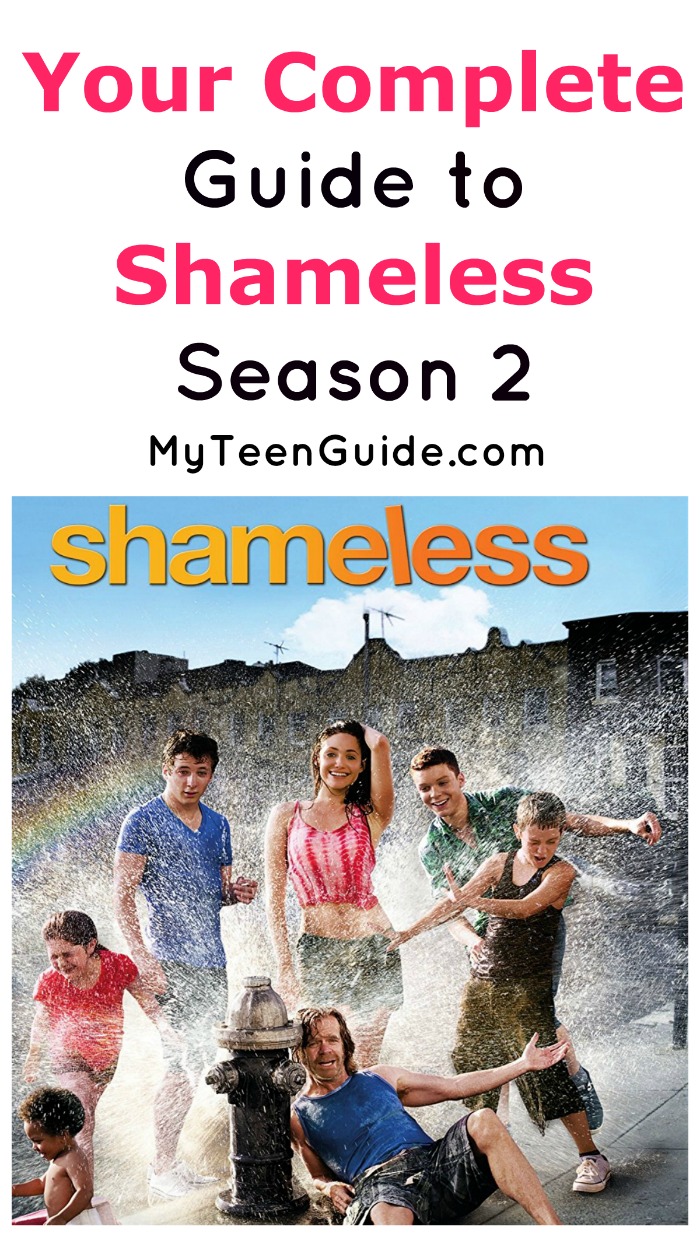 Yesterday, we gave you a look at what happened in the first season of Shameless. Today, we're delving deeper into the show with a complete guide to Shameless season 2! The comedy-drama television series Showtime and premiered on January 9, 2011. It is currently in the midst of its 7th season, which debuted on October 2, 2016. Shameless has been renewed for season 8, but at this time there is no premiere date for the season. Shameless is set in Chicago's south side and focuses on the Gallagher family. Frank is the patriarch of the family but he doesn't do a whole lot of parenting as he spends his days drinking.
Your Guide to Shameless Season 2
In season 2 of Shameless, Frank loses a $10,000 bet with a patron from The Alibi Room. When he can't fork out the money, his youngest son, Liam, is taken as collateral. Both Fiona and Veronica have waitressing jobs at a local club. Ian is still employed at Kash and Grab. Debbie and Carl have started running a babysitting service at home in order to bring in some extra cash.
Season 2 of Shameless aired from January 8, 2012 to April 1, 2012. The 3 most watched episodes of this season were episode 8, Parenthood, which had 1.60 million U.S. viewers; episode 1, Summertime, with 1.58 million viewers and episode 11, Just Like the Pilgrims Intended, which received 1.51 million viewers.
The main characters from season 2 include:
Carl Gallagher- played by Ethan Cutkosky.
Debbie Gallagher- played by Emma Kenney.
Fiona Gallagher- played by Emmy Rossum.
Frank Gallagher- played by William H. Macy.
Ian Gallagher- played by Cameron Monaghan.
Jimmy Lishman- played by Justin Chatwin.
Karen Jackson- played by Laura Slade Wiggins.
Kevin Ball- played by Steve Howey.
Lip Gallagher- played by Jeremy Allen White.
Shelia Jackson- played by Joan Cusack.
Veronica Fisher- played by Shanola Hampton.
The recurring characters/guest stars from season 2 include:
Carol Fisher- played by Vanessa Bell Calloway.
Estefania- played by Stephanie Fantauzzi. Estefania is the daughter of Nando, a drug lord. She was in a relationship with Marco, until he was murdered by her father in season 3. Her character is recurring in season 2 and 3.
Ethel- played by Madison Davenport.
Jasmine Hollander- played by Amy Smart.
Jody Silverman- played by Zach McGowan. Jody is married to Karen, whom he met at Sex Addicts Anonymous. Jody is recurring in season 2 and becomes a main character in season 3.
Kash- played by Pej Vahdat.
Kate- played by Kerry O'Malley.
Kermit- played by Jim Hoffmaster.
Linda- played by Marguerite Moreau.
Lloyd Lishman- played by Harry Hamlin. Lloyd is the father of Jimmy and a surgeon. Lloyd has a brief fling with Ian. His character is recurring in seasons 2, 3 and 4.
Mandy Milkovich- played by Emma Greenwell.
Mickey Malkovich- played by Noel Fisher.
Monica Gallagher- played by Chloe Webb.
Peg Gallagher- played by Louise Fletcher.
Terry Milkovich- played by Dennis Cockrum.
Tommy- played by Michael Patrick McGill.
Tony Milkovich- played by Tyler Jacob Moore.
Did you watch Shameless season 2 already? What were your favorite moments from the show? Share below!