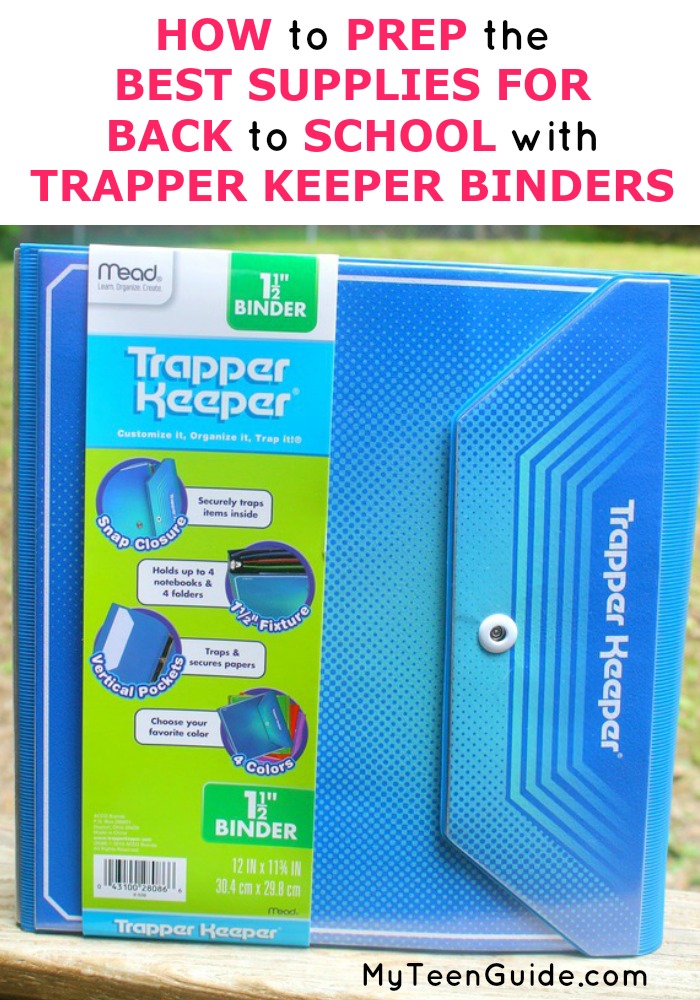 *Disclosure: I received the Trapper Keeper Binder for the purpose of the review. Of course, all opinions are my own!
I think I am one of the few people in the world who loves back to school shopping! Heading out to buy a brand new book bag, Trapper Keeper, notebooks, pencils and so on just makes me giddy! I was so sad when the school supplied all of my son's needs the first three years. You'd think I'd be relieved, it meant less money to spend. When he started 3rd grade, it was the first time I really got to buy supplies. Now he's going into 4th grade next year and the school mercifully provided their supply list already. One of the items: a Trapper Keeper (or binder). Thanks to this Trapper Keeper binder review, that is one item I can cross off my list.
Trapper Keeper Binder Review: A Time-Honored Back to School Tradition
I remember the excitement of getting a brand new Trapper Keeper when I was a kid! There is just something about a blank binder waiting to be filled that actually got me excited about going back to school. I've always been a little gaga over binders and notebooks. Trapper Keeper was THE cool binder of my day. It's nice to see that some things haven't changed. Well, much anyway. Today's Trapper Keeper is still the number one name in sturdy, diverse binders, that's for sure. The outside reminds me of my school days, with its cool retro colors and that familiar Trapper Keeper logo.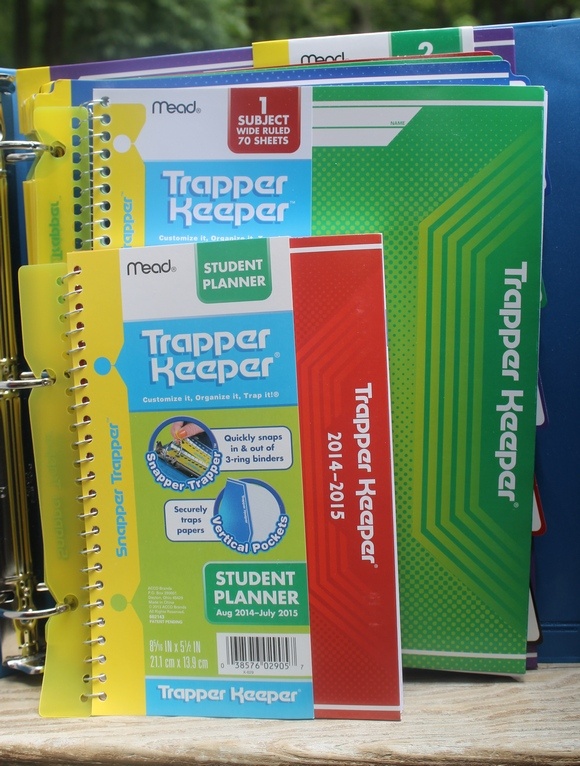 Inside, though, it seems that the Trapper Keeper has gotten quite a makeover since the 80s! Take a look at a few of my favorite features discovered in this Trapper Keeper binder review.
Snap closure keeps everything secure inside. Last year, Jake had a binder with Velcro. By the end of the first month of school, he had opened and closed it so much that the binder wouldn't close anymore. I have pets, so I have pet hair. Pet hair and Velcro are not friends. Love the snap closure, so much easier to keep closed!
Student Planner. As a mom of a child who constantly forgets what homework he has, a student planner is a must! This one has a month view and a daily view. When school starts, I can add important dates to the month view. Like days off, book fair days, and so on. Then he can use the daily planner to keep track of homework.


---
Related: Get Kids Excited About the School Year With Back to School Party Games!
---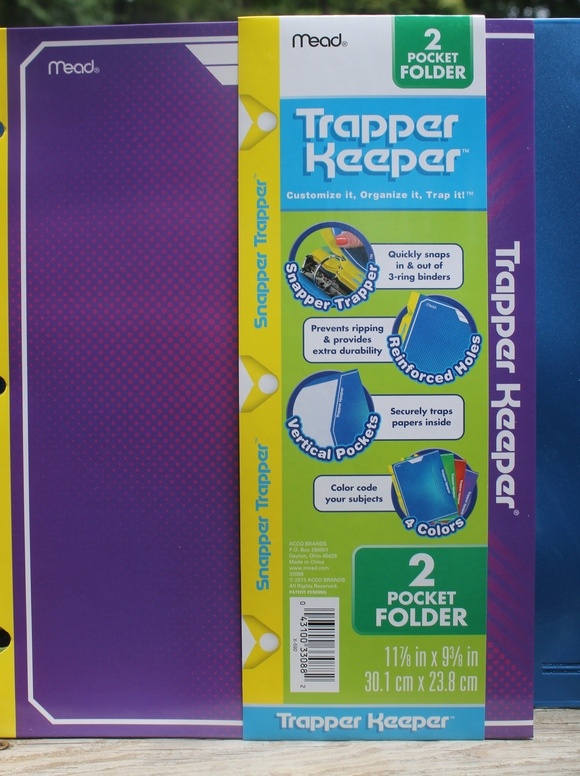 2-pocket folder. The Trapper Keeper comes with a 2-pocket folder to get you started on organizing your back to school papers. You can add additional folders and even color code by subject.
Vertical pockets. Both the folders and the notebooks come with vertical pockets. This makes it way easier to slide papers in and out than folders with pockets on the bottom.
Easy in, easy out. One of the features that is new to me is the tabs on the folders and notebooks. They're easy to slide in and out of the Trapper Keeper without popping open the binder rings. They call it Snapper Trapper. Of course, if you want to use different notebooks and folders, you can still open the binder rings the old-school way.
---
Don't Loose Your School Supplies!: How To Head Back To School In Style With Oliver's Labels
---
With so many great features and durable parts, I can see the Trapper Keeper lasting my son the entire year when he goes back to school. This is incredibly important to me because as much as I love back to school shopping, I am on a budget! I prefer to spend a little extra on products that I know will last the whole year, rather than paying over and over for the same item. The Trapper Keeper is designed for students, so it can hold up to daily use in school. Plus have you see these awesome Star Wars Trapper Keepers?
https://www.instagram.com/p/60BUctQTMM
While I can't really say that my son is looking forward to the end of all his summer fun, he is thrilled about his awesome new Trapper Keeper! Visit the Trapper Keeper website to learn more about all their great products. Trapper Keeper products are all sold separately. You can purchase Trapper Keeper products online, nationwide at Target, and at a variety of regional retailers.
Have you started back to school shopping yet? What is your favorite thing mentioned in this Trapper Keeper binder review?