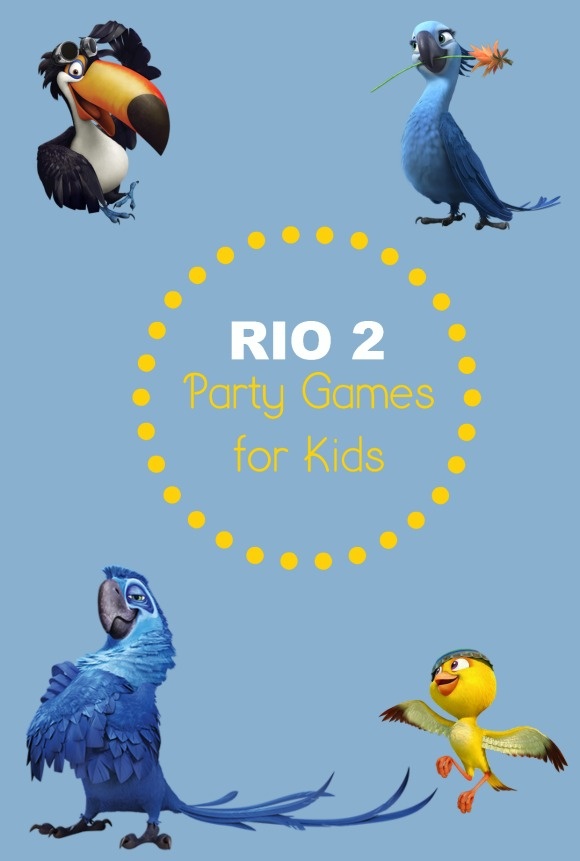 Looking for some innovative Rio 2 party games for kids? You've come to the right place!  With the success of the Rio 2 movie, kids are going to be asking for parties based on the beautiful tropical birds. You know that part of planning an amazing party is making sure you have plenty of games, right? While you can certainly play any of our fun party games for kids, it's always fun to plan some themed games to keep kids engaged. Check out our favorite Rio 2 party games for kids!
Rio 2 party games for kids
Find the macaws
This is a sort of treasure hunt game with the Rio 2 theme. Here, simply get the cut outs of the blue and yellow Macaws. After getting the cut outs, hide them everywhere in the room. Now create a set of clues that will lead the kids to their favorite birdies.  Line up your kids, hand them the clues and ask them to find the macaws.  Your little ones will definitely love the idea and the theme of the game. The child or group of kids who find the most endangered macaws win the game. As prizes you can give out some cute Rio 2 toys for kids!
Popping Blu
Rio 2 unfolds the stories of Blu and a few endangered Macaws. So, popping Blu in the party can be an innovative game idea. Simply get a few blue balloons and write "BLU" on them with a marker. You can also get balloons which have the picture or graphics of Blu, in order to make the game even more realistic. Make sure to fill these balloons with a lot of candies and small prizes. After this, hang the "Blu" balloons everywhere in the room. Now, simply give your kids a few arrows and ask them to pop Blu. The kids who pop the maximum number of 'Blu' balloons win the game. Also, the candies falling down from the balloons can be their gifts and goodies. Don't want to give kids pointy objects? Have them pop the balloons by sitting or stomping on them!
Rio 2 musical chair
Well, this is the same old musical chair game with a Rio 2 Twist. Here, simply let your kids play the Musical chair with the Rio 2 music (affiliate link) as their background music. The kid, who manages to stay till the final round, wins the game.
Rio 2 Craft Fun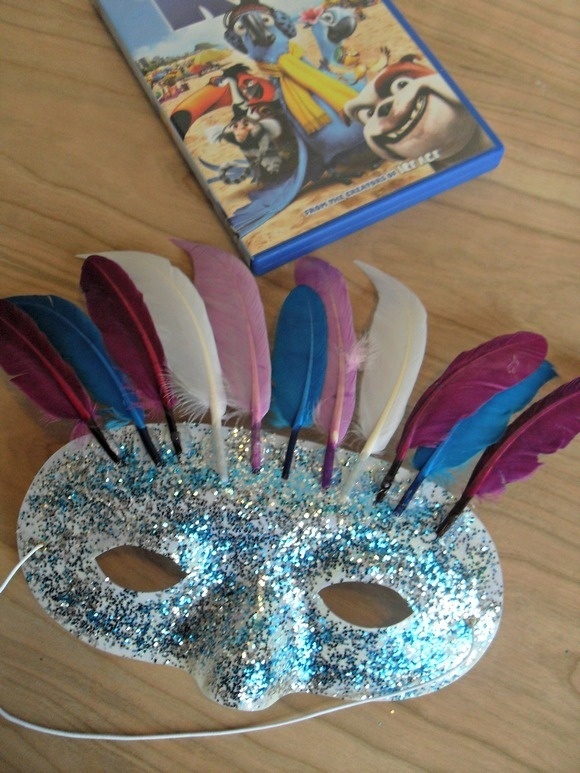 Check out our Rio 2 craft for a great way to keep kids busy during the party! You'll also find more fun Rio 2 party games there as well!
What are your favorite Rio 2 party games for kids? Tell us in the comments!
Check out our Rio 2 Pinterest Board for games and craft suggestions.
Follow MyKidsGuide's board Rio 2 Games and activities for kids on Pinterest.