As a mom, one of the most dreaded tasks is shopping for clothes with your teen. It seems like they are always changing their minds about what they want to wear, and it can be tough to find something that both of you will agree on. This blog post will discuss some tips on how to go shopping for clothes with your teen and also provide some helpful advice on how to stay sane during the process!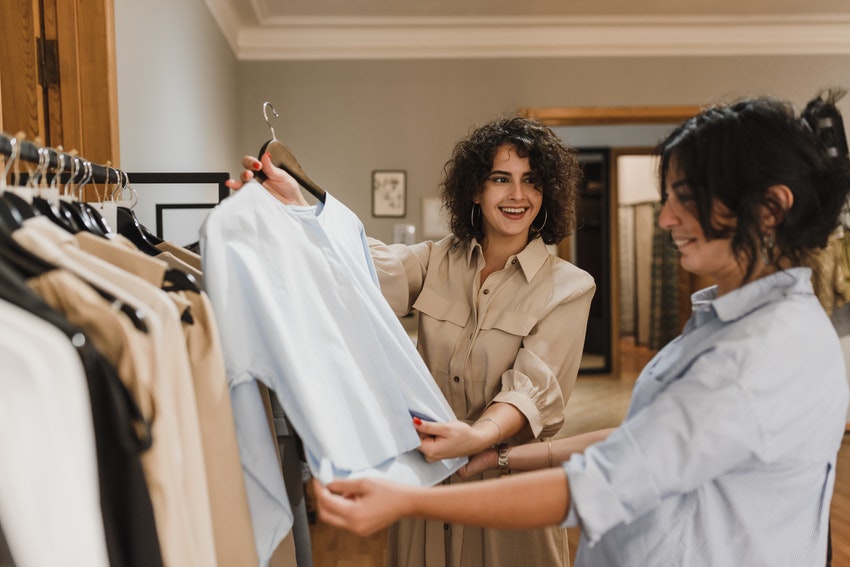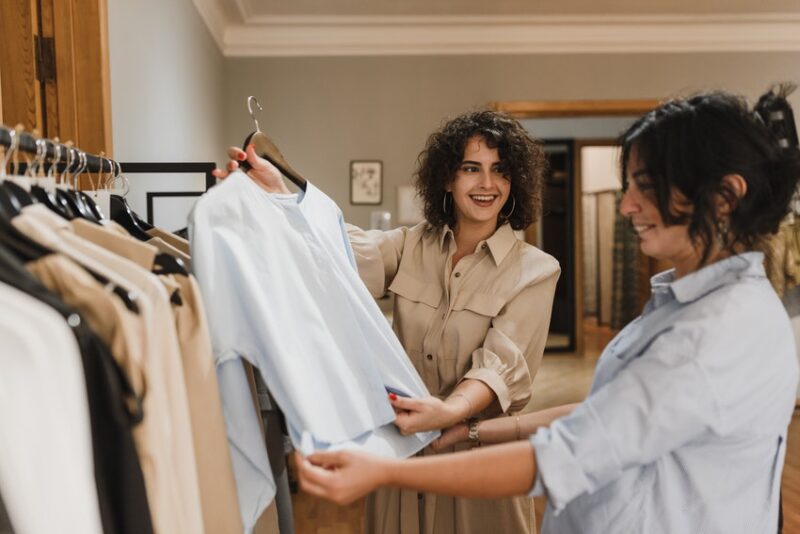 1) Communicate the plan
Talk to your teen about what they are looking for before you even go to the store. This will help you to know what kinds of clothes they are interested in and will also save you some time when you are actually at the store. Ask them what their favorite colors are, what styles they like, and if there are any specific items that they have been wanting, such as comfortable pushup bras.
If your teen is not sure what they want, then take them to a few different stores so that they can get an idea of what's out there. Let them try on different items and see what looks good on them. This is also an excellent opportunity for you to teach them about budgeting and how to compare prices between different stores. Once you have an idea of what your teen is looking for, you can start to narrow down your options.
2) Set a budget
Before you go shopping, it's important to set a budget. This will help to ensure that you don't overspend on clothes that your teen may not even end up wearing. If you have a specific amount of money that you are willing to spend, then let your teen know this upfront so that they can help to stay within the budget.
If your teen is interested in something that is outside of your budget, then see if there are any ways that you can compromise. For example, maybe you can agree to buy them one item that is more expensive if they agree to purchase the rest of their items from a cheaper store. Or, perhaps you can let them use some of their own money towards the purchase. No matter what, it's important to stick to your budget and not overspend just because your teen is pressuring you to do so. They will understand and appreciate it in the long run!
3) Make it a fun experience
Even though shopping for clothes with your teen can be challenging, there are ways to make it a more enjoyable experience. For example, you can turn on some music in the car on the way to the store and sing along together. Or, you can make a game out of it by seeing who can find the best deal on an item.
You can also use this opportunity to bond with your teen. Talk to them about their day-to-day life and get to know them better. This is a great time to ask them about their friends, school, hobbies, etc. By making shopping for clothes a fun experience, you'll be able to create lasting memories with your teen that they will cherish for years to come.
4) Be patient
It's important to remember that shopping for clothes with your teen is not going to be a quick process. They are likely to try on a lot of different items and may change their mind several times before they finally settle on something. Therefore, it's important to be patient during this process and not get too frustrated. It may be easier said than done, but the entire experience can either be something to look back on with nothing but fondness, or a total disaster.
If you start to feel yourself getting angry or impatient, then take a break. Maybe you can go grab a coffee or do some shopping on your own while your teen continues to look around. It's also okay to give them some space and let them browse the store on their own for a while. The most important thing is that you remain calm throughout the process so that it's more enjoyable for both of you.
Shopping for clothes with your teen doesn't have to be a nightmare. By following these tips, you can make the experience more enjoyable for both of you. Just remember to communicate, set a budget, make it fun, and be patient! With a little bit of effort, you'll be able to find the perfect clothes for your teen in no time.