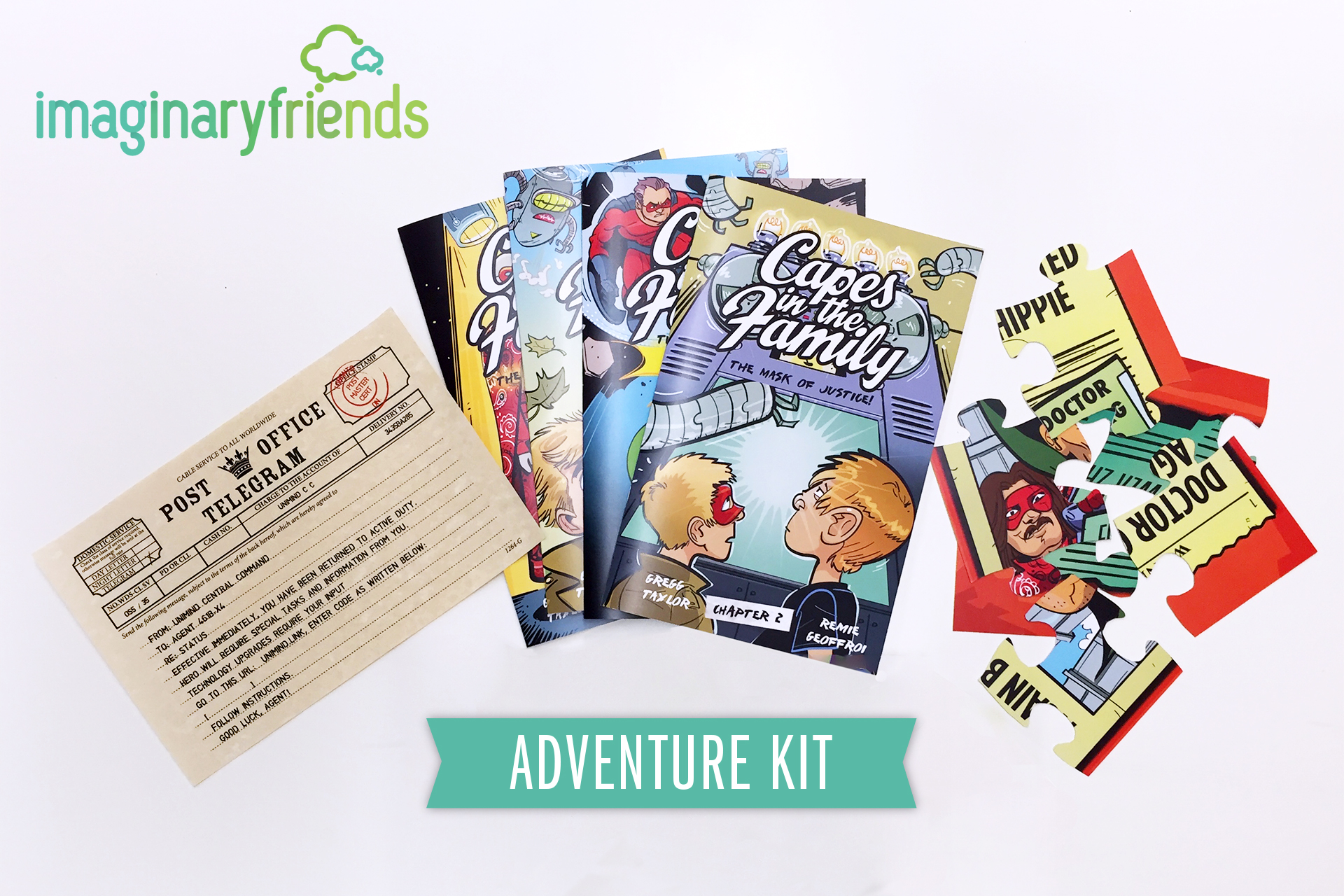 Stitch Media announces today, May 27, 2015 the launch of their Kickstarter program for a new kids book series called Imaginary Friends that is sure to revolutionize your kids reading!  Imagine an interactive adventure book series that takes your 8-12 year old right into incredible adventures and missions!  This new series of books is all about getting your entire family involved in a wonderful reading adventure like no other!
Imaginary Friends Awesome New Kids Book Series
This amazing new series is perfect for getting your kids excited about adventures found between the pages of the book.  The best part is that each book is truly an adventure for the entire family.  From the fun activity kit that includes puzzles, notes and other fun ideas to bring the story to life in your home to the use of parents as part of the interactive story this series is sure to become a family favorite and fast!
The magic begins when parents log on and trigger the interactive part of the story. These aren't just tales that you read in a few minutes and toss on a shelf. In fact, you can't read the entire story in a few minutes! The tale advances only when you've completed the interactive challenges. These include kid favorites such as secret communications, scavenger hunts, puzzles and more.
Kids love getting involved in the story, and giving them input in how things end up is important with this series.  Series creator, Evan Jones recently said, "I wanted to build an adventure kit we could work through together."  Not only did this book create a great way to get your kids excited about reading in general, but about doing something exciting with their parents!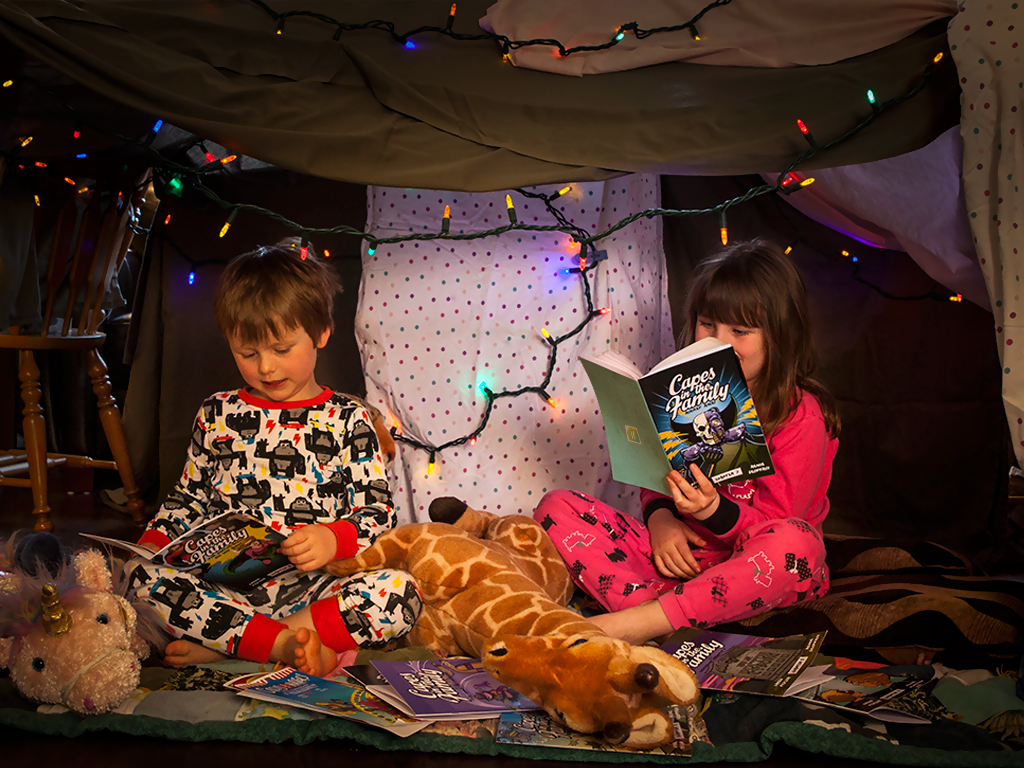 You can get involved in making the Imaginary Friends interactive book and activity kit series a reality when you contribute to their Kickstarter program!  Right now, they are launching this Kickstarter Campaign to enlist parents who are willing to become advisors and offer input into how this series will grow and evolve.
Contribute the following:
$5 to join the editorial team
$35 for an Adventure Kit bundle of your choice
$115 to help choose the next set of stories & a 1 year subscription of four books
$750 to have your child adapted as a primary character in an upcoming story and 1 year of adventures
$8000 to work directly with the production team as an editor for one of the books
Join Stitch Media as they develop Imaginary Friends to become an amazing interactive series of books that will be the "cutting edge game design that blurs the lines between reality and fiction."  
Your donation to this Kickstarter Fund will give you not only a chance to be a part of the development team in various ways, but it will give your kids a chance to enjoy interactive reading and activities in a whole new way.  To become a part of the series will be life changing for both your child and you!
What type of adventure would YOU love to take with your family through the magic of reading? Tell us in the comments!
This is a sponsored post. All opinions are our own.