We received a complimentary Lakeshore Woodworking Kit for kid to facilitate this review. All opinions are our own.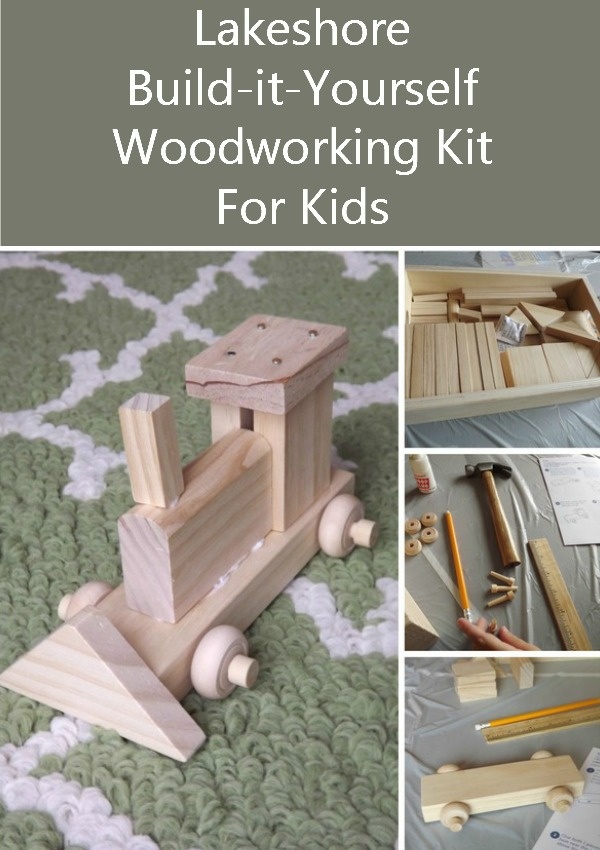 My 5-year-old son could sit and build with blocks all day. He sits diligently and creates whatever is hot on his mind. Unlike my daughter, he really isn't into drawing or painting. Give him blocks or any other stackable object on the other hand and he's good to go. Over the last year he has really started enjoying working on his own creations and is so proud to display them afterwards.  He will even have me snap a picture of the ship, tree, or tiny house he has built just so he can show his dad later.
Lakeshore Woodworking Kit for Kids Review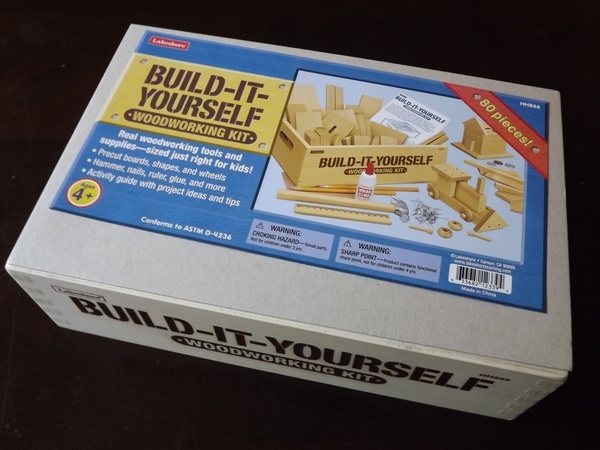 Lakeshore is a company committed to providing innovative educational materials for children. These materials have been created to help children from infancy to 6th grade reach important developmental milestones while still having fun. Their first store opened in 1954 and they now have many more spanning the United States.
The Build-It-Yourself Woodworking Kit for kids by Lakeshore allows children to build projects of their own with a handy all-inclusive box. Not a single other supply is needed to build project after project.
Each Build-It-Yourself Woodworking Kit for kids contains:
Smooth pine pieces in varying shapes and sizes
A lightweight hammer
Sandpaper
Wood glue
A ruler
Pencils
A bag of nails
An instruction guide
All of these materials are then packaged in a 7 ¾" by 12" wooden box. When I first opened the box I realized that this wasn't a 'one and done' kit. There are plenty of pine pieces to build more than one item. I also appreciated that everything needed was right there in the kit. I was able to help my son gather the materials needed based off of the instruction guide and he was ready to get started. This in itself made for a quick learning experience. He was able to help use the ruler to determine if he had the right size pieces for the train he wanted to build. Next, I read the instructions to him and he carefully placed each piece and glued them on as needed. He was really eager to get his hands on the hammer and nails and was able to use them with minimal assistance.  When he was finished he had a wooden train with working wheels he could zoom around or proudly display for the rest of our family to see.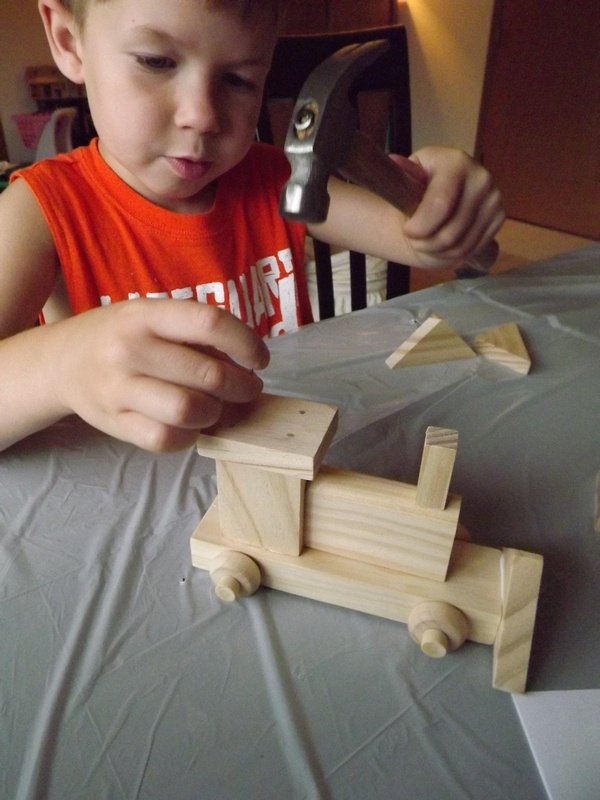 The kit states that it's geared for children ages 5 to 11. My son enjoyed picking his project out from the instruction guide and constructing his train with a little of my help. Of course I didn't mind this as it gave me the opportunity to have some one-on-one time with him. I could see the Build-It-Yourself Woodworking Kit also being a great toy for children a little older who can read through the instruction guide by themselves and complete their project with greater independence.
The Build-It-Yourself Woodworking Kit can be purchased for $29.99. Check it out along with other products currently available at www.lakeshorelearning.com. While you're there you can also see if there is a Lakeshore retail store near you!
What would you love to build with a woodworking kit for kids?