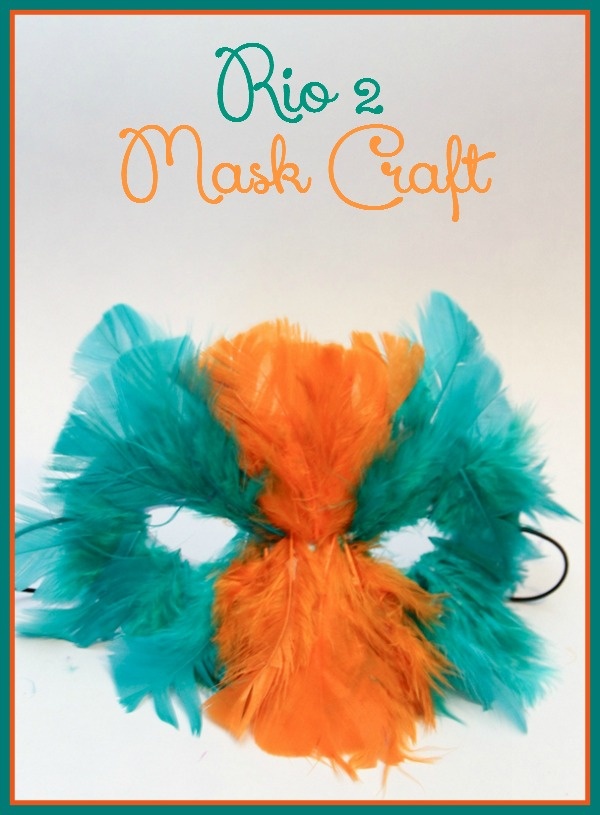 To celebrate the release of  the new movie,  I created this easy-to-make Rio 2 mask craft for kids. They're a fun and colorful way to let your kids celebrate Carnival any time of the year! Kids will love becoming their favorite feathered character from the movie. The hardest part of making these is waiting for the glue to dry! A quick stop at the craft store and I was able to purchase everything I needed. A pre-formed craft mask was $2 and a bag of colorful feather was around $4. I had the glue at home so the total for this craft was only $6 and I have enough feathers left over to make another mask.
The first thing you'll want to do to make your own Rio 2 mask craft for kids is determine your favorite color combination. For this mask I selected teal and orange because they remind me of Rio 2 colors. I then laid them out on the mask in different designs until I found one that I liked.  I glued the feather on and let it set overnight to dry completely. Using hot glue would be a quicker way to finish the mask, but requires you to be very careful. If the glue touches your skin it is very, very HOT.
How to make this Rio 2 Mask Craft for Kids
SUPPLIES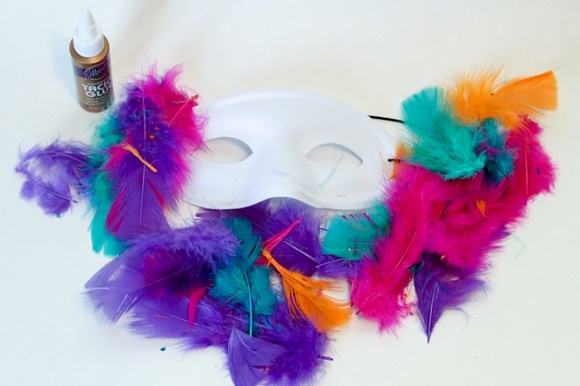 Affiliate links included below.
Teal and orange feathers
Tacky glue
Optional: If you want to add more embellishments, grab some sequins, glitter or other craft supplies.
DIRECTIONS
Step 1: Lay out the feathers on the mask finding the best color combination and layout.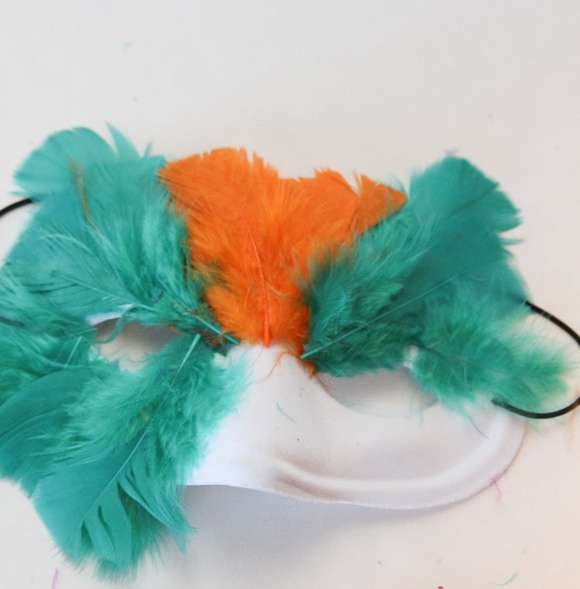 Step 2: Trim feathers to fit on the mask.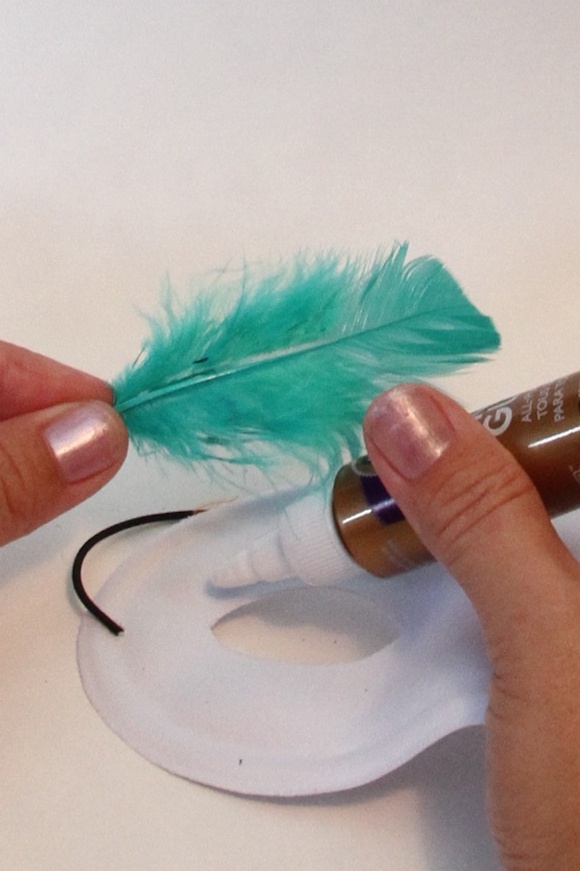 Step 3: Use the tacky glue to attach the feathers to the mask.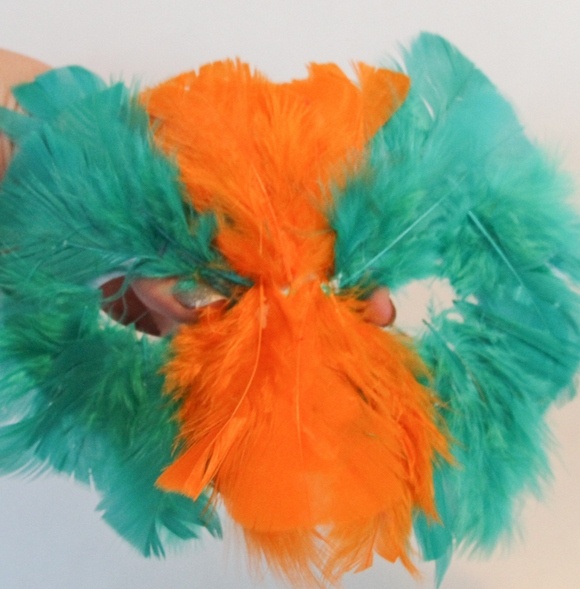 Step 4: Allow the mask to dry overnight.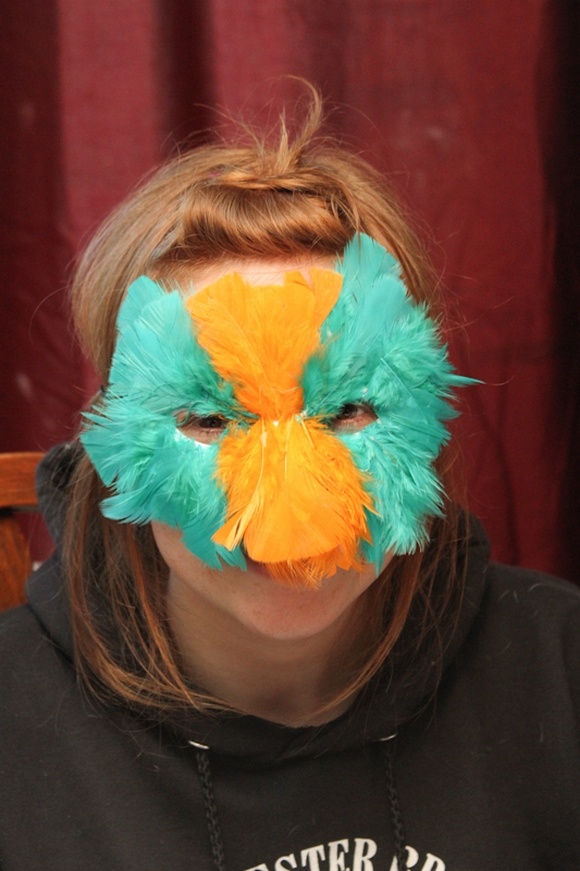 Isn't it cute? Like I said, the hardest part is waiting for it to dry, as I'm sure your kids will be super excited to try on their Rio 2 mask craft! Looking for more Rio fun? Check out our Rio 2 Party games for kids and our Rio 2 Toy suggestions
For more fun, don't forget to try the below Rio 2 Mask Craft for kids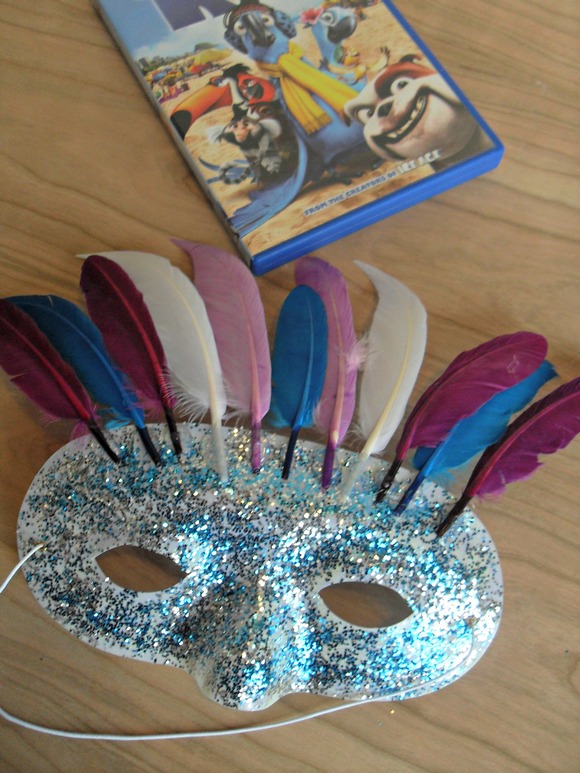 What colors would you use for your Rio 2 mask craft for kids?