Looking for fun LEGO Movie toys for kids for birthdays, Easter or just because? Check out a few of our favorites and bring home a bit of the movie magic! This post contains affiliate links.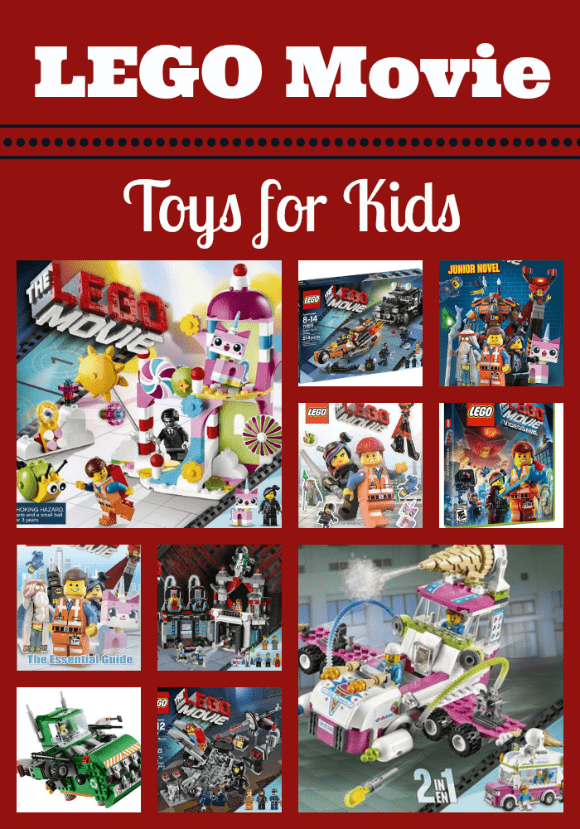 The LEGO Movie is a smashing success among both kids and adults. I'm sure you kids are begging for LEGO movie toys right after seeing it. We have a great combination of LEGO kits based on the film as well as some books and a video game. Check them out!
LEGO Movie Toys for Kids: LEGO Kits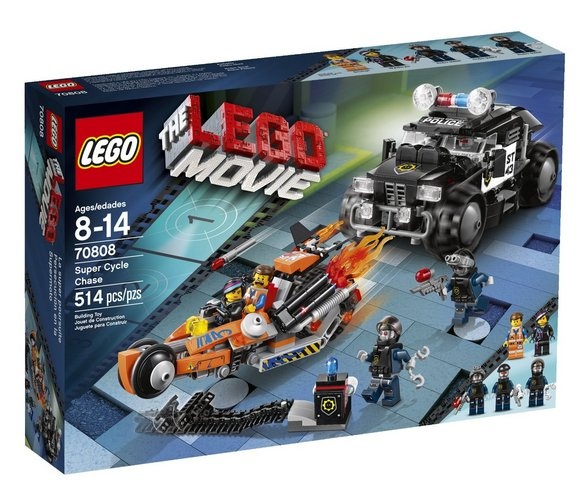 LEGO Movie 70808 Super Cycle Chase
The Super Cycle Chase LEGO Movie toy for kids comes with a whopping 5 minifigures complete with accessories. Kids can play with Emmet, Wyldstyle and 3 Robo SWATs. The Dragster has two seats, weapons and a huge rear wheel shooting translucent flames from the exhaust. SWAT car comes with a removable roof, gun holder, flip-out flick missiles and more.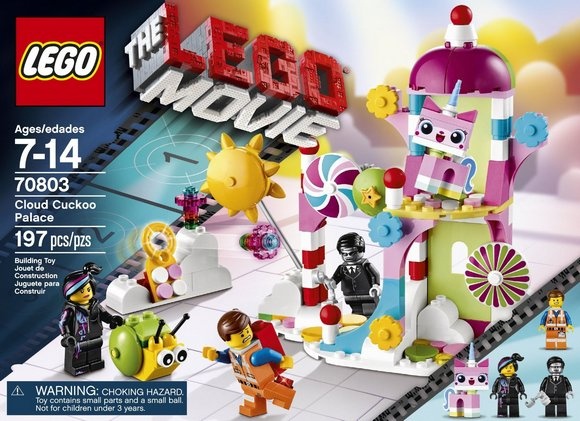 LEGO Movie 70803 Cloud Cuckoo Palace
This fun Cloud Cuckoo Palace LEGO Movie kit include three minifigures with accessories. The Cloud Cuckoo Palace has a bright sun, flowers, and colorful discs, making it ideal for both boys and girls. Shoot flowers from the catapult to fight off Executron. If I had to choose one of the LEGO Movie toys for kids from this list, I'd want this one! It just looks like so much fun!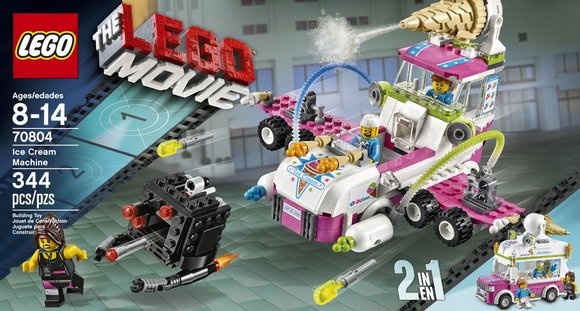 LEGO Movie 70804 Ice Cream Machine
Includes Ice Cream Mike, Ice Cream Jo and Cardio Carrie minifigures and features an opening cockpit, detachable roof, ice cream maker and freezer. Flick missiles from the wing-mounted cannons!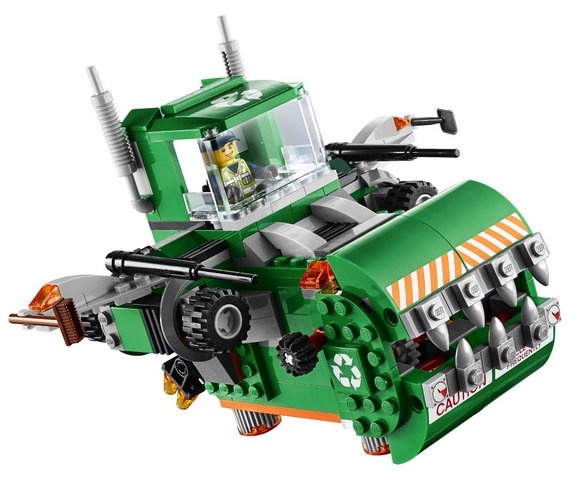 LEGO Movie 70805 Trash Chomper
This one includes Garbage Man Grant, Garbage Man Dan and the chef, Gordon Zola minifigures and features Trash Chomper with a snapping mouth and wing cannons. It converts into a trash masher, making it two LEGO Movie toys for kids in one!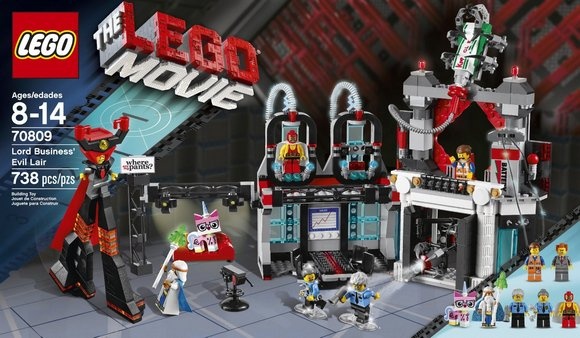 LEGO Movie 70809 Lord Business' Evil Lair
The Evil Lair comes with six minifigures! These include: Emmet, Vitruvius, Ma Cop, Pa Cop, Lord Business and wrestler/Master Builder, El Macho Wrestler and Biznis Kitty figure. Your kids can plot diabolical schemes in the think tank, chill in the office, create evil messages in the TV Studio and more.  This one is seriously cool!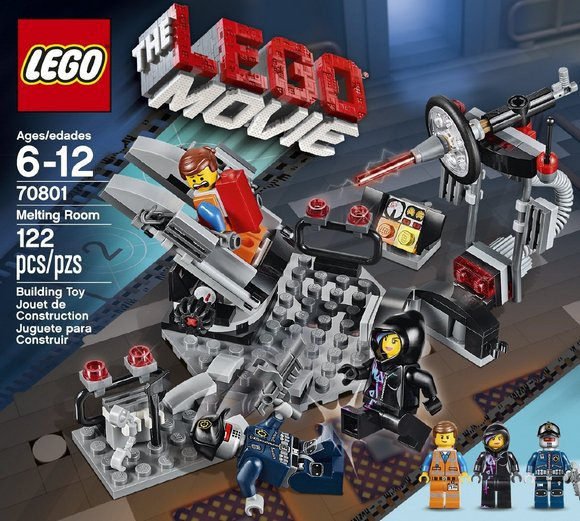 LEGO Movie 70801 Melting Room
Step into the Melting Room with three minifigures, including Emmet, Wyldstyle and a Robo SWAT. Features a cool high-tech rotating laser machine and control dashboard, so poor Emmet better watch out!
LEGO MOVIE Books and Video Games
Want to take the movie fun even further than just recreating it with LEGO kits? Check out these cool LEGO Movie books, plus the brand-new video game!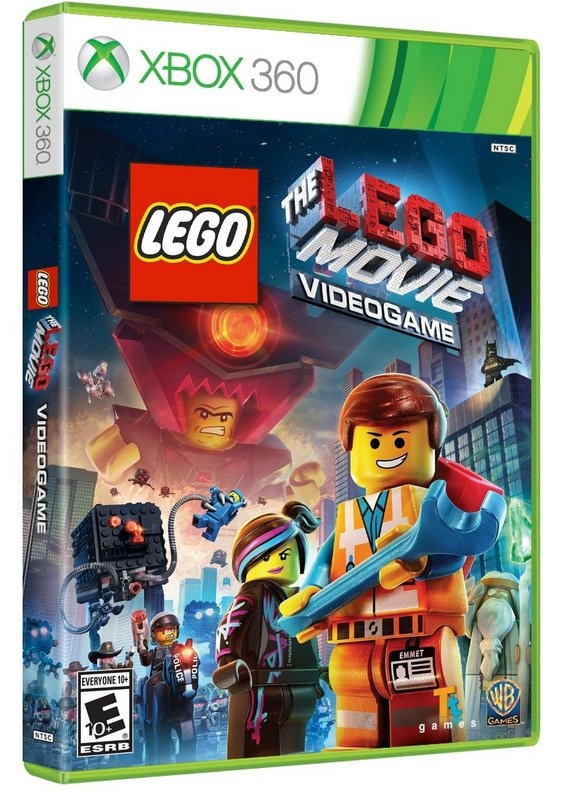 The LEGO Movie Videogame – Xbox 360 Standard Edition
I've always loved the LEGO video games. They were the first ones that I ever played with my son. Now, you and your kids can step into the role of Emmet and save the world from evil characters too! Beware, though, Emmet is a bit unprepared for his role as superhero. He's going to need a lot of help! Even though my son has outgrown LEGO games, I'm still thinking of getting this one. I'm sure I can convince him to play it with me!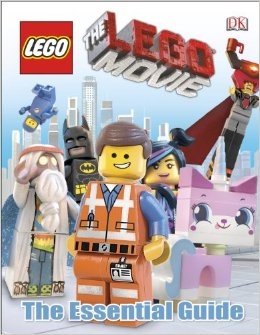 The LEGO Movie: The Essential Guide (Dk Essential Guides)
Your kids will love exploring all the different characters and locations in the LEGO movie with the Essential Guide. Read character profiles and learn about the different scenes in the film. They'll even get to check out interesting facts and movie stills. We've always been big fans of the DK Essential guides!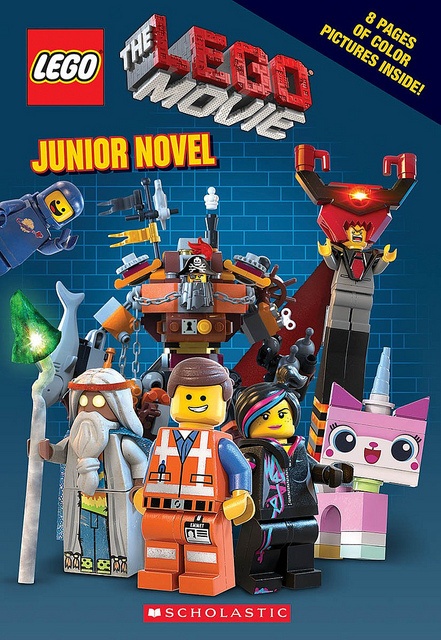 LEGO: The LEGO Movie: Junior Novel
After you see the movie, go ahead and read the book. Honestly, it's okay to do it backwards! While most people read the book first, this book is actually based on the movie, so you can break the rules. Book includes a full-color insert.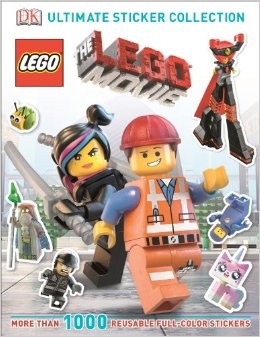 Ultimate Sticker Collection: The LEGO Movie (ULTIMATE STICKER COLLECTIONS)
The Ultimate Sticker Collection would make a great Easter gift for kids if you're thinking that far ahead! It comes with over 1,000 reusable stickers featuring all the different characters and scenes from the movie.
The LEGO movie is in theaters now. Have you seen it yet? If not, are you planning to see it? Which of the toys is your favorite?
More Lego Toys suggestions