Do you remember a mantra "you must study well to get a degree to land a good job to earn good money"? We bet you do – most of us have been hearing this from our parents, relatives, and teachers all along!
And it really does work this way – these people are right. But, on the other hand, there are different examples. Think of those who dropped out of school and then started a business which brought them millions; of business moguls who even didn't make it to college.

Finally, there are students who launched their startups while still studying and didn't have to search for a job ever after.
There are Bill Gates, Mark Zuckerberg, Evan Spiegel – you name them. All these examples prove that the classic scenario of "study – get a degree – build a career" is not the only one. Also, they are the best proof that it's quite possible to make a fortune as a student.
But how? And is it possible to make it remotely? Let's try to find out.
Time Is Key
So, what do people need to earn money? Is it skills, connections, or persistence? Sure. But firstly, they need time. And the more serious the job, the more time it requires.
Sadly, time is exactly the resource that most students lack. Studies and homework swallow up the major part of it and socializing and relaxing take up the rest. Add a part-time job – and the situation gets desperate. That's why many prefer not to work at all.
But in fact, there are lots of ways to reorganize a student's schedule to spare some hours to invest in work. Take academic assignments: they could be done much easier with the help of useful resources! However, if you opt for some external assistance, don't forget to check the Essay Reviews platform first. Such a move might save you some nerves and money!
Then, you can cut on social media time and procrastination, use your energy more effectively, and adopt healthy habits to boost your productivity.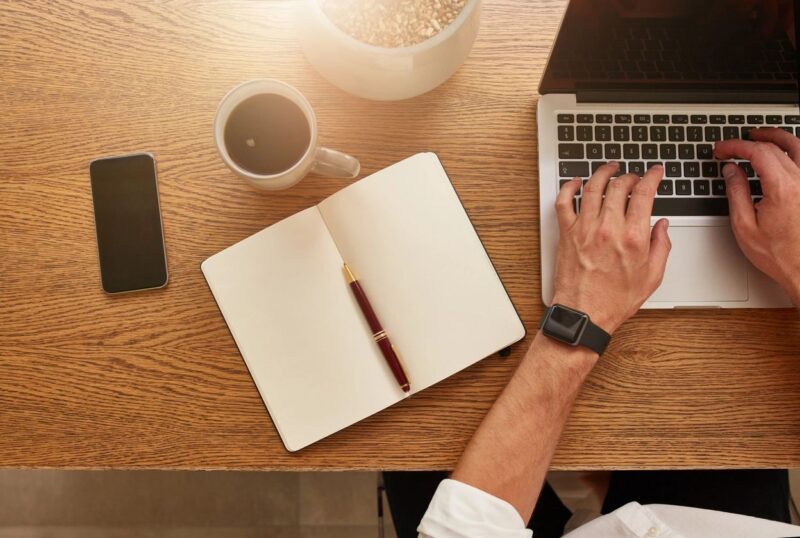 Do You Really Need a Job?
But even if you manage to spare some time, what choices do you have? Most students choose low-qualified part-time jobs that can only bring some cash.
Just have a look at the most popular jobs for college students! They include:
Barista;
Parking attendant;
Pet sitter;
Food service worker, and the like.
Even if you put enough effort and land a promising job at the office, you'll most likely end up as one of the following.
Receptionist;
Administrative assistant;
Office manager, etc.
The best option is finding an internship in a prospectively lucrative field that you're planning to build a career in. It can be a good start, but, unfortunately, it won't fill your pocket much.
So, that's the case: a part-time job or an internship will take away your time but bring little money that won't make you a fortune any time soon.
What's the way out of this vicious circle?
Real-Life Examples
Some lucky ones have found a solution: entrepreneurship. Let's once again remember the examples mentioned above: Evan Spiegel, Mark Zuckerberg, Bill Gates, and the like.
All of them started their businesses that grew into empires while they were still studying. And all eventually dropped out of college – but that's a different story.
Studying in some of the world's best colleges undoubtedly did play a huge role in these billionaires' success. Access to the campus' resources and the professors' consultations, creative atmosphere, and fellow students with common interests – all this helped the business world heroes become what they are now.
But they weren't afraid of "traditional" jobs, too – Spiegel, for example, worked as a sales intern and a careers instructor before hitting it with Snapchat.
There also are some less-famous entrepreneurs who did make it to the final exams. Samuel Leach, the founder of Samuel & Co Trading, started his career in a bedroom, spending spare hours learning how to trade. He had a hard time trying to balance his studies, business, and a part-time job but managed to figure it out in the end. Now he's 28, and he's a millionaire.
What About Making It Remotely?
Mr. Leach is also a perfect case of how it's possible to make a fortune as a student even remotely. Sitting in your bedroom in front of a laptop can take you quite far. In fact, in today's world, it doesn't matter much where you work from as long as you have an internet connection.
Of course, some people just can't work alone. They need regular brainstorming, energy exchange, and ideas discussions with their partners and colleagues to be on top of their productivity.
But if you like seclusion, there's nothing impossible about launching a startup alone from your apartment. Also, working remotely doesn't mean living in vacuum – there are conference calls and messengers at your disposal!
Business Ideas
Now, we've come down to the most interesting part – ideas. But if you're expecting a ready recipe for how to succeed – sorry, we can't give it to you!
While there certainly are more promising fields to try your luck in – like IT, blockchain, or e-commerce, you still have to find out what suits you most, by yourself. Sometimes ideas that others thought would never work bring fortunes to those who had the courage to risk and try, so who knows?
Anyway, you can always sift through the lists of the most perspective fields for startups, and maybe it will help you find a direction for your further development.
Conclusion
Starting a career as a student has always been a good idea. One can always find a part-time job or an internship, and this will most likely work well for a "traditional" career.
But what can be better than that is to try your luck as an entrepreneur. 2020 is a perfect year for remote startups, so don't miss an opportunity to make a fortune working from your bedroom, and do it even before you graduate!