Mega Bloks have arrived in Bikini Bottom! Jacob and I were super thrilled about trying out the brand new Mega Bloks SpongeBob Squarepants™ Invisible Boatmobile play set! Prizing & samples courtesy of Mega Bloks, but all opinions are our own, of course.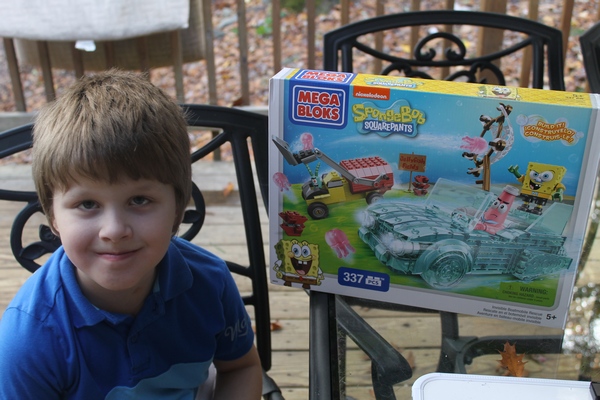 SpongeBob Squarepants has been a favorite of Jacobs since he first came across the zanny sea sponge while flipping through channels years ago. We've also been huge Mega Bloks fans almost as long! When I heard that the two were joining forces to create fun playsets, I knew Jake would be excited. I also knew that I'd have to put it together. Jacob loves playing with the sets. He even likes putting the characters together. The rest, though, he leaves up to me.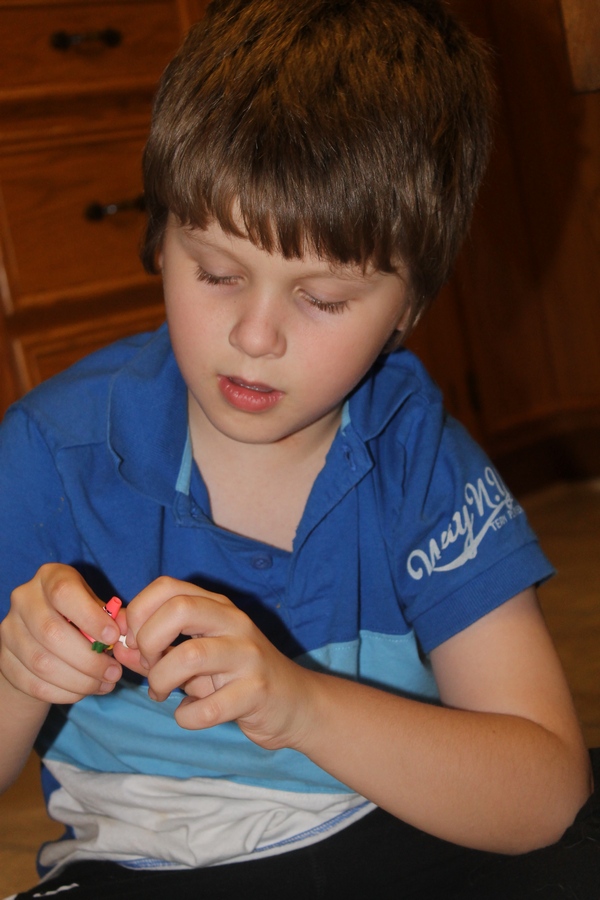 Mega Bloks SpongeBob Squarepants Invisible Boatmobile Review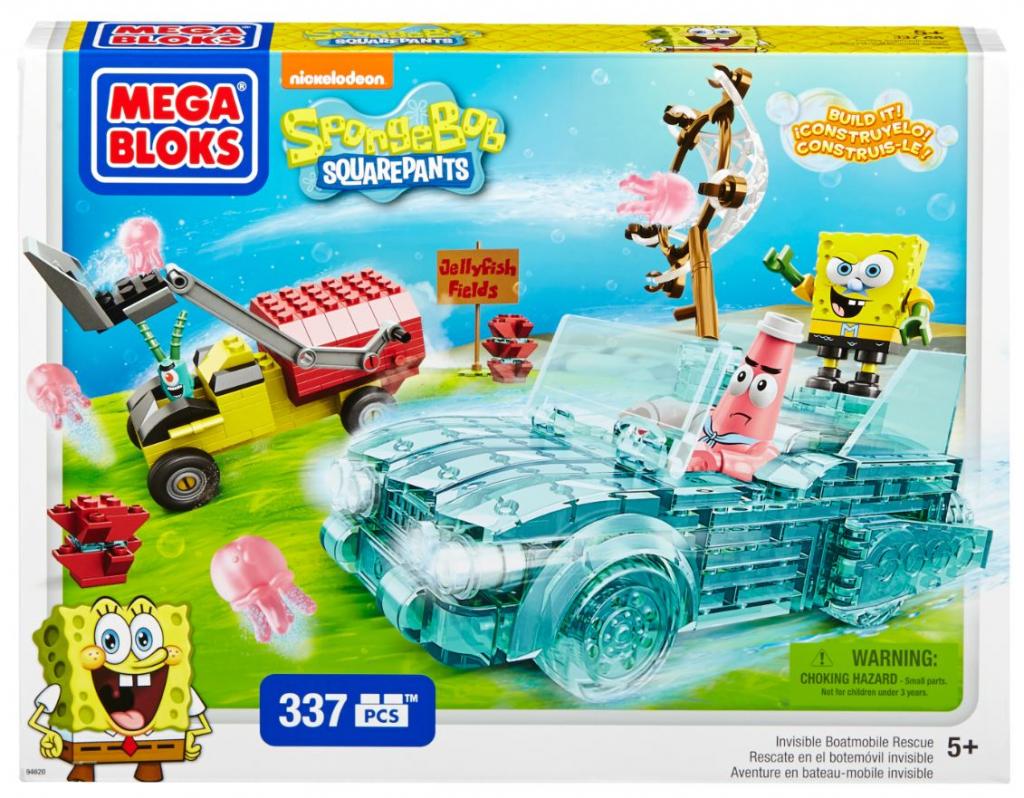 Let's start with assembly, shall we? I rate building sets on a scale of "occasional whimper" to "all-out bawling." I admit, I'm not the most patient person when it comes to building toys! Mega Bloks doesn't make me cry. I am so in love with their easy-to-follow instructions. I'm pretty sure I've said that before, but it bears repeating. You can actually understand what pieces they want you to use and how they connect. It's a beautiful thing!
I highly suggest separating the pieces by size, shape and color. It makes the building process so much easier. I spent about two hours on this set, although twenty minutes of that was spent looking for a piece that fell through the cracks on my deck. I don't know why I thought assembling outside was a good idea. I just wanted to enjoy the last nice days of the season!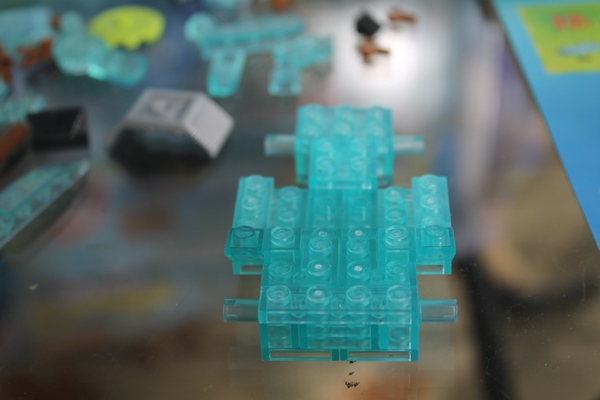 The Mega Bloks SpongeBob Squarepants Invisible Boatmobile set includes:
 Cool Invisible Boatmobile to build with translucent blocks
Buildable bobCAT vehicle and a Jellyfish catapult
SpongeBob, Patrick and Plankton micro action figures
Four jellyfish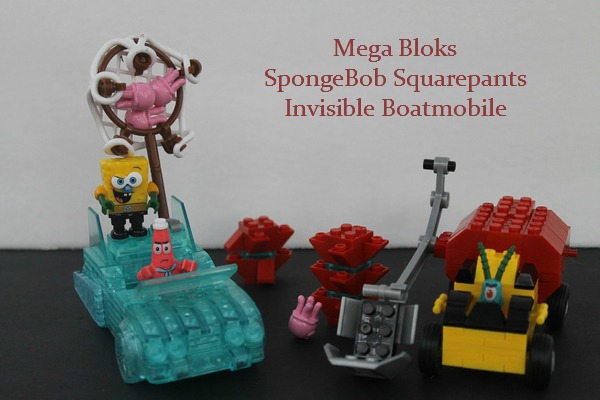 Once built, it's playtime! Plankton is up to his old tricks again. He's launching Jellyfish all over the place! SpongeBob and Patrick- dressed as their favorite heroes Mermaidman and Barnacleboy- have to race around and save them! Use the catapult to launch the fish and try to catch them in the net.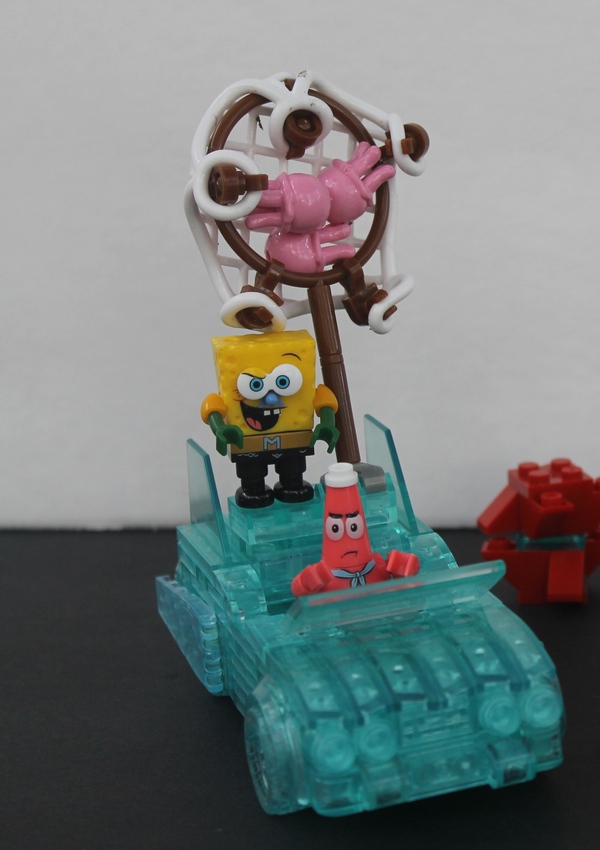 Jacob played with the Mega Bloks SpongeBob Squarepants Invisible Boatmobile set for hours. I haven't seen him play with anything that wasn't powered by electricity for that long in a while. My 10-month-old niece is visiting, so he took it in the kitchen to keep the small pieces away from her. He sat on the floor and created his own scenarios well into the night. The set really encourages imaginative play. My son has been going through a rough patch at school, so seeing him so happy made my entire night.
Find  Mega Bloks SpongeBob Squarepants Invisible Boatmobile  in stores or on Amazon for about $19.99. Such a great value for everything it includes! Check out the Invisible Boatmobile Product Page to learn more. Visit the Mega Bloks SpongeBob Squarepants™ Official Site to find more great sets. Follow Mega Bloks on Twitter and Facebook to keep up with news. Check out  @SpongeBob on Twitter for more Bikini Bottom fun!
Mega Bloks SpongeBob Squarepants Invisible Boatmobile Giveaway