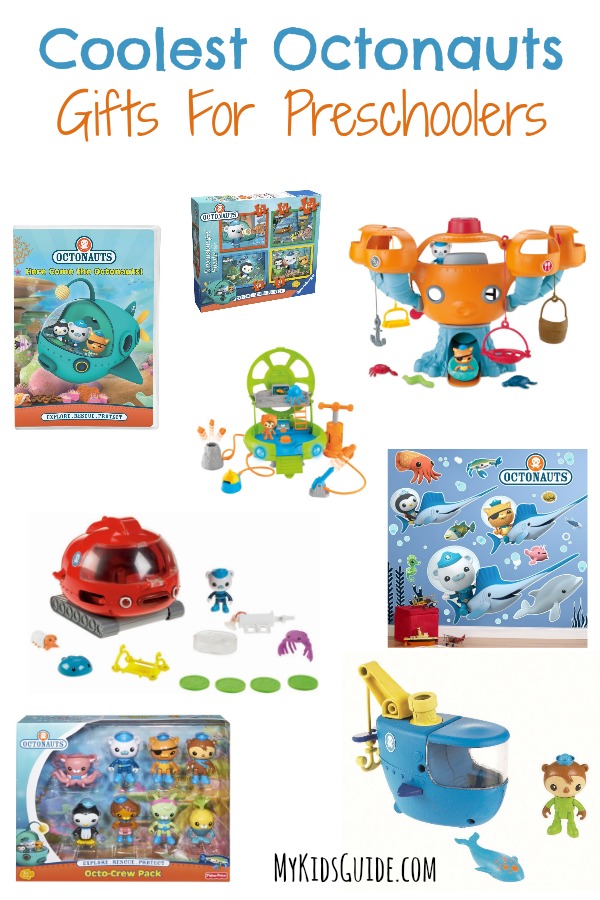 If you have tuned into what your little ones are watching, then Octonauts is on the list and here are the Coolest Octonauts Toys For Preschoolers!  Not only will you love these toys for their interactive play, but your preschool and early grade school kids will love them too.  Octonauts teach so much about tolerance, respect, and of course the great true sea life education.  We love that our kids like to sit down and watch these shows!
Related Posts:
COOLEST OCTONAUTS TOYS FOR PRESCHOOLERS
This post contains affiliate links. Thank you for your support.
Here Comes The Octonauts DVD:  You can't go wrong with this DVD for your kids.  Perfect for your little ones to watch while you do chores or other things around the house. Octonauts is not only fun for them, it is educational so you don't feel guilty letting the DVD keep them occupied.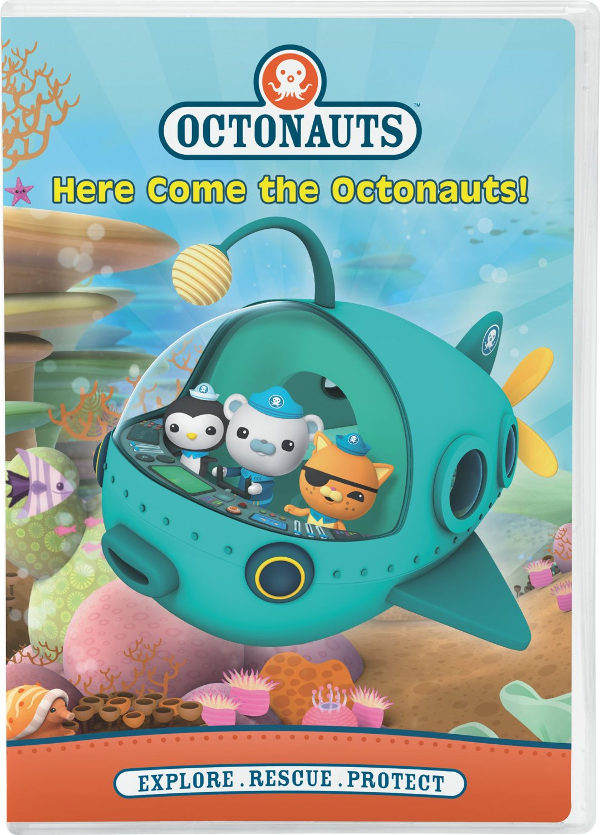 Octonauts Giant Wall Decals:  Decorate their rooms with these fun peel and stick wall decals!  Perfect for a nursery that will transition into a toddlers room too!  Pair with great bright colored bedding for a fun sea themed bedroom!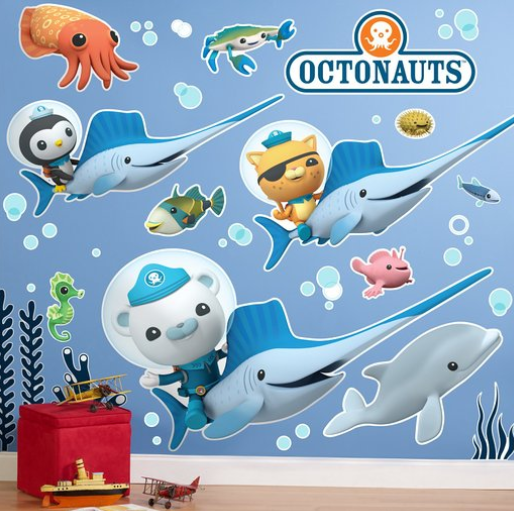 Octonauts Octopod Playset:  Every kids wants to take an adventure in the Octopod!  Grab this for fun interactive playtime adventures.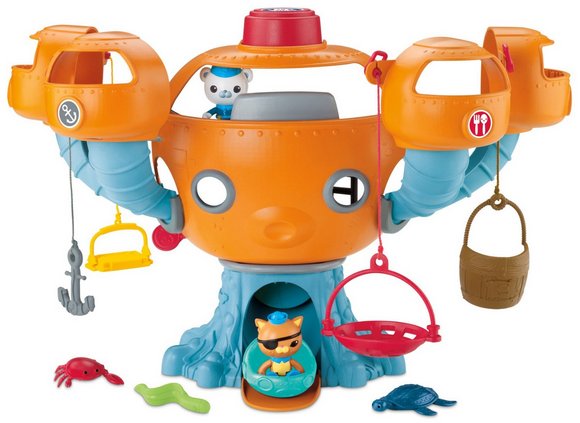 Octonauts Gup Bathtime Playset:  This fun playset can be played with in and out of the bathtub.  Perfect for viewing down into the bath water just like you would if in the ocean!  Comes with baby orca whale to rescue too!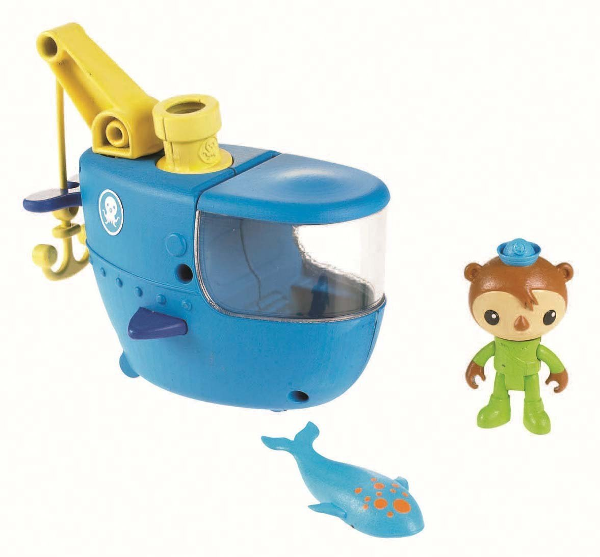 Octonauts Launch & Rescue Playset:  Every kids wants to go on a fun adventure to rescue another sea creature in trouble!  Do it with this great Launch & Rescue Playset.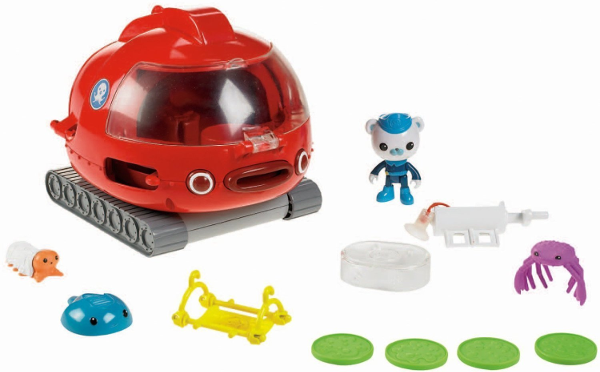 Octonauts 4 Pack Puzzle Pack:  This is great for motor skills, recognition of pictures and just plain fun times!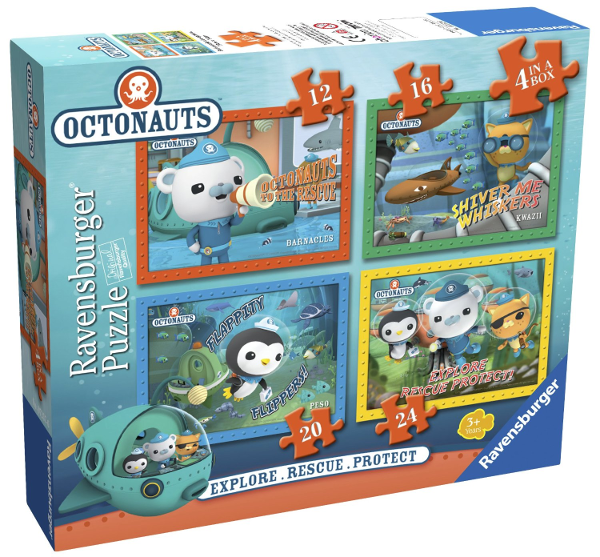 Octonauts Deep Sea Octo Lab: Another great feature they will recognize from the show.  This one is for pretending to learn, discover and explore new things about the creatures they rescue.
Octonauts Octo Crew:  You can't have fun with these other toys without the aid of the Octo Crew!  This 8 piece pack comes with all of your favorite characters ready to hop on board your playsets and have fun deep sea adventures!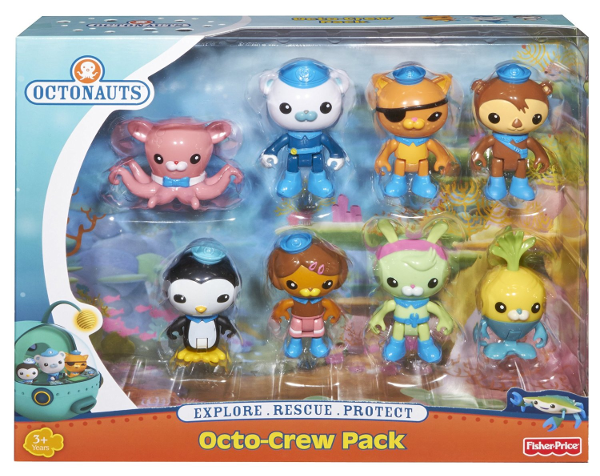 Letting your kids play with these coolest Octonauts toys for preschoolers is something you can feel good about as a parent.  Unlike some other toys out there, these are not only tons of fun, they are educational!  Depending on the age of the child, these are great for interactive imaginative play time.  Let your kids make their own sea creature rescue stories and act them out for you using their Octonauts playset!
 What are your favorite Octonauts toys for preschoolers? Tell us in the comments!