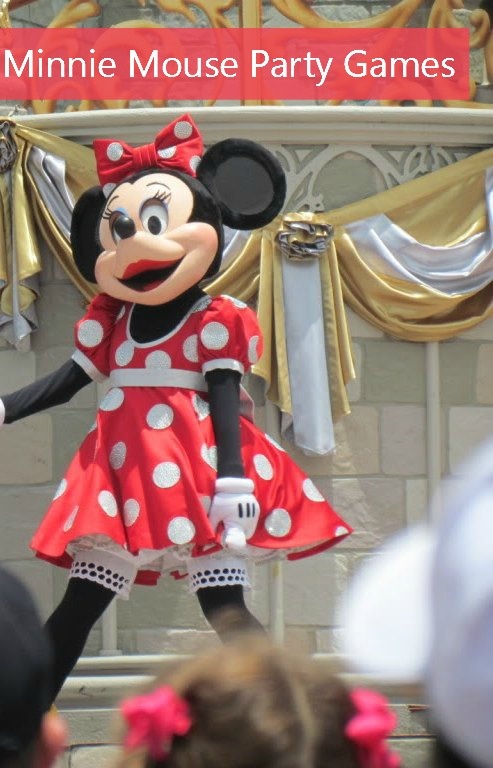 Party games not only add life to your child's bash, they also keep kids occupied and prevent boredom. Disney themes are among the most popular party themes, so it's important to plan a variety of games that will appeal to both boys and girls. These Minnie Mouse party games are designed to appeal to both genders. We also recommend checking out our Mickey Mouse party games for kids to get even more Disney themed ideas.
Minnie Mouse Party Games for Kids
 Minnie Mouse Bow-tique Game
The Minnie mouse bow-tique game is an exciting game where the children have to make a bow of their own and pin it to the Minnie poster. The children can draw an image of Minnie on a poster board and color it, or you can use a premade Minnie poster. Next, have kids make a bow for Minnie. It may be similar to that used by Minnie or may be of new layout born out of imagination. Creative ideas should be encouraged. Coloring the bow is totally on the children, and they can color whatever and however they like. Finally, as soon as they are done with it, attach a piece of tape at the back of the bow and blindfold them. Then ask them to try and the poster. Those who finish early can win some of the Minnie mouse goodies or favor kits.  (affiliate link).
Donald's Sitting Duck Game
This game is an energetic game which is quite similar to well known Musical Chair game. Here the children have to walk like Donald Duck and dance along with the music playing in the background. As soon as the music stops, they have to sit on the floor. The one that sits last is eliminated. Keep going until you have one child left, that is the winner.
Daisy Duck's Treat to Eat Jewelry                                                            
This daisy duck treat game is indeed quite a creative and innovative game. Here the children have to make their own fun bracelets. These bracelets will be made out of edible stuff. Use things like chocolates cheerios, fruit loops and life saver gummies  as beads of the bracelets. Along with this elastic strings are also provided. Once they finish their bracelets, let them wear (and, if desired, eat) them!
These fun Minnie Mouse party games are sure to keep kids having a great time during your bash. Which one is your favorite?