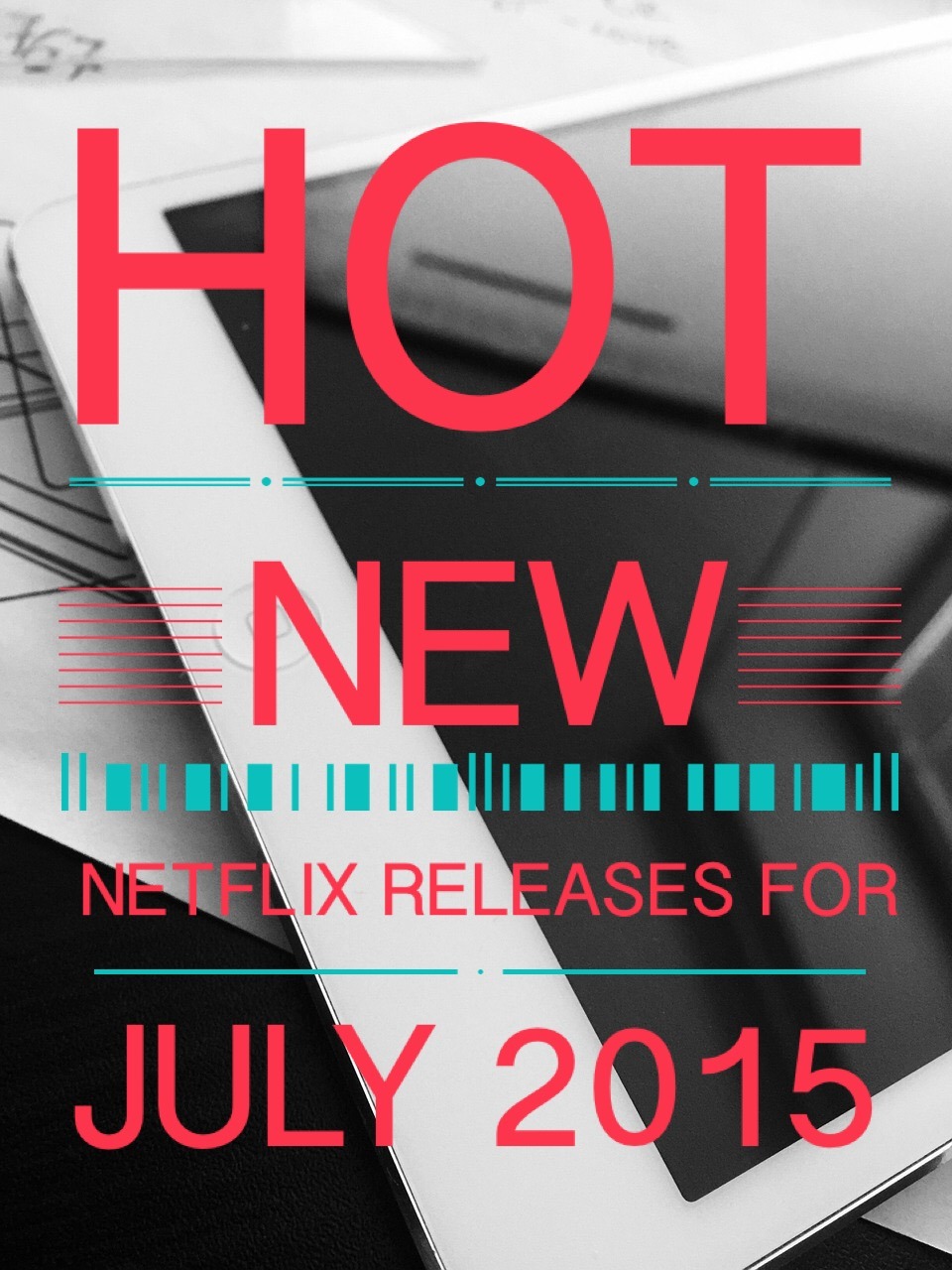 Looking for great movies to watch with your friends? Check out the new releases on Netflix in July 2015! With movies and television shows hitting the stream every week, you'll always find something fun to watch. Our list includes all your favorite teen movies, along with a few not-boring kiddie flicks to watch while you're on babysitting duty.
A few of the films on this list aren't rated and one or two may be R-rated, so please ask your parents' permission before watching those. I tried to keep all the R movies off the list but it's possible that I missed something.
New Releases on Netflix in July 2015
Streaming on 7/1/15
Bionicle: The Legend Reborn
Invizimals: The Alliance Files
Set Fire to the Stars
Shooting Fish
The Secret of Roan Inish
Bad Hair Day
Streaming 7/3/15
Knights of Sidonia: Season 2
Streaming 7/4/15
Faults – Not rated, but does feature strong language
Streaming  7/7/15
Monster High: Scaris, City of Frights
Witches of East End: Season 2 -I loved this show! Too bad it got canceled. It does have some scenes that are not suitable for younger teens.
Streaming 7/10/25
Violetta: Seasons 1­-2 (in Spanish)
Streaming 7/14/15
Lost Soul: The Doomed Journey of Richard Stanley's Island of Dr. Moreau – this isn't really a movie, but a documentary that looks at the making of the movie.
Preachers' Daughters: Season 2
Storage Wars: Texas: Season 1
Streaming 7/15/15
Penguins of Madagascar (2014)
Streaming 7/17/15
The Human Experiment- sounds like a scary movie, right? It's actually a documentary about chemicals in household stuff. Still pretty scary!
Streaming 7/18/15
Streaming  7/28/15
Marvel's Hulk and the Agents of S.M.A.S.H.: Season 2
Streaming 7/30/15
Almost Mercy- no rating on this horror movie featuring two teen psychopaths
Streaming 7/31/15
Turbo Fast: Season 2- this is a super cute yet fun show to watch with younger kids if you're on babysitting duty.
You may have noticed a few Spanish titles releasing this month. Along with all the other new releases on Netflix in July 205, Netflix also announced that it will be adding more Spanish content to its streaming service beginning this month.
Which of these new releases on Netflix in July 2015 are you planning to watch? Tell us in the comments!