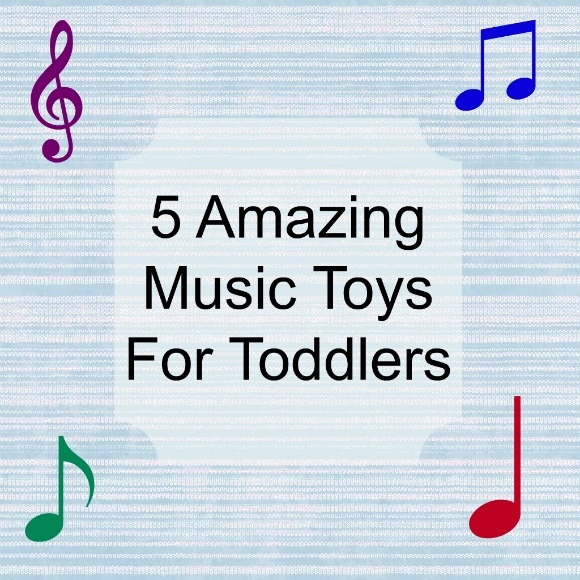 Music toys for toddlers not only provide entertainment value, they're also beneficial in many other ways. These toys get kids up and moving, help them develop sensory skills, and may even make your child smarter! Of course, researchers are still trying to decide if that last one is true, but what can it hurt to try?  Pick up a few fun musical toys for your toddler and let her creativity flow!
Amazing Music Toys for Toddlers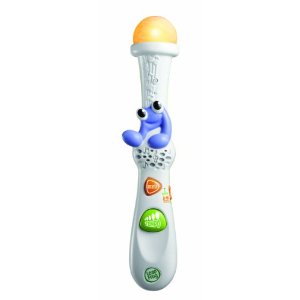 The LeapFrog Learn and Groove Music Wand
lets children control the music with a simple wave of the hand. It's kind of like a symphony conductor's wand! The great thing about this music toy for toddlers is that it really gets your kids moving.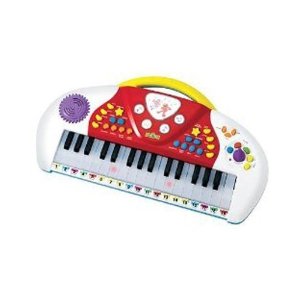 Do you have a budding keyboardist in your house? If so, the Sesame Street Learn to Play Keyboard with Teaching Keys
is an excellent choice of music toys for toddlers. Itfeatures 32 keys- 19 of which are teaching keys- and eight different musical instrument sounds. Kids can play any of the 19 demo songs or create their own musical masterpieces. They can even record their songs and play them back.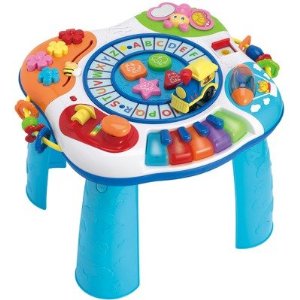 The Winfun Letter Train And Piano Activity Table
isn't just a fun music toy for toddlers, it's also a great tool to teach animals, colors, and shapes. Toddlers will love the fun songs and all the bright, flashing lights!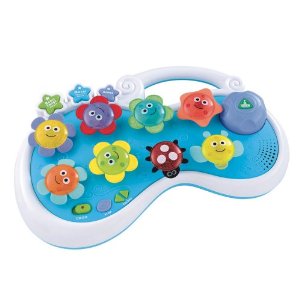 The adorableInternational Playthings ELC Music Garden
isn't as rich in features as some of the other music toys for toddlers, but it's definitely visually appealing! For little ones, cute toys often get their attention faster than the more complicated feature-rich toys. This toy features different activities and music to go along with the flowers and bugs.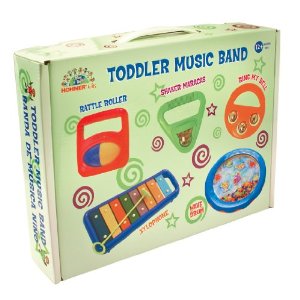 The Hohner 5 Piece Toddler Music Band
is like getting a whole band in one box! It comes with a xylophone, sea drum, and three musical shapes with bells and beads. The instruments are all easy to hold for little hands, and really inspire creativity since they're entirely child-driven. For ages 12 months and older.
For further suggestions, check our Toys for toddlers post where we gather all our toddler toys suggestions.