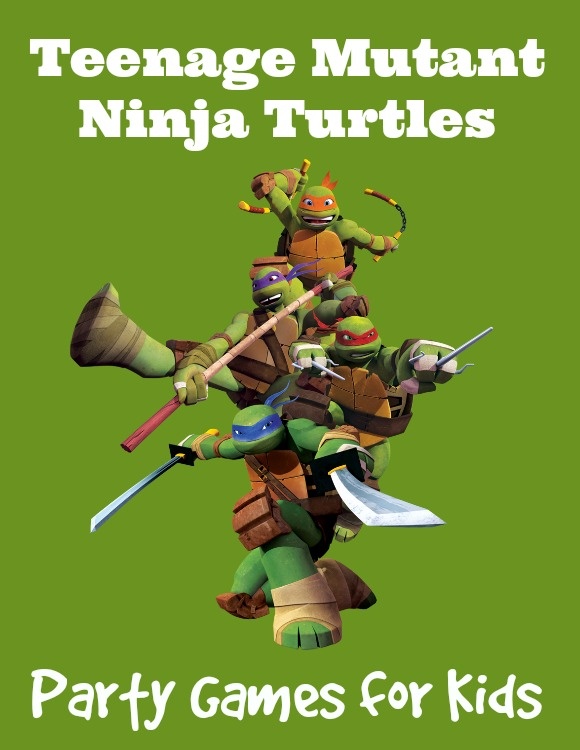 With the anticipation growing for the newest TMNT movie, kids will surely be asking to have a party featuring their favorite heroes in a half shell! As you well know, you can't plan an amazing party without making sure you have plenty of activities to keep kids engaged. That means you'll need some cool Ninja Turtles party games for guests to play! Check out a few of our favorite ideas.
Teenage Mutant Ninja Turtles Party Games
Turtle Races
No, I'm not suggesting you go out and buy turtles for this one, don't worry! Instead, help kids turn toy cars into turtles! Cut up an egg carton to make a "shell." Let kids paint and decorate it. Then place them over top a toy race car to create your "turtle." Next, use a long piece of cardboard to create a race ramp. Prop it up against a chair and let kids race their turtles down the ramp!
Hide and Seek: Ninja Style!

This is the perfect blindfold game for your little ones. To begin the game, ask the kids to stand in a proper circle. Now, choose a kid from the circle and place him in the middle. Give him a Ninja mask and blindfold him. After this, let the other kids move away from the circle and let the blindfolded kid find his buddies. As soon as he catches a buddy, he hands over the mask to him and blindfolds him accordingly. The same thing is repeated throughout the game until all the kids are blindfolded.
Treasure Hunt
In this Treasure Hunt game, you simply have to take a few Ninja goodies  (affiliate link) and hide them everywhere in the room. Now, create a set of clues that will lead your little Ninjas to their treasure. After you've created the clues, and arranged the treasure, ask your kids to find it. The kid who manages to get the treasure first, wins the game and gets the Ninja goodie as his gift. This Treasure Hunt game will definitely turn out to be one of the most enticing games for your little Ninja Squad.
Ninja Turtles Mask Craft Contest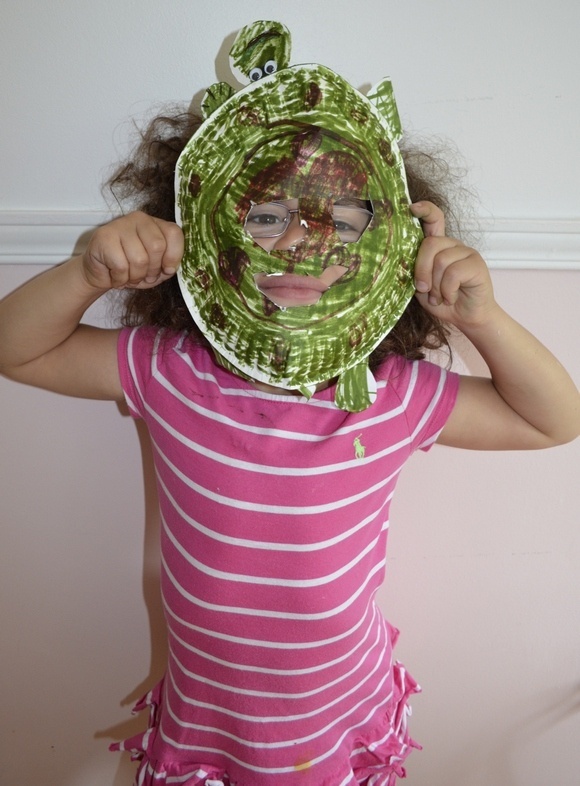 Check out our Ninja Turtle craft for kids for directions on how to make a fun TMNT mask. Turn the crafting fun into a game by hosting a contest! Give awards for creativity, most realistic looking mask, most colorful, etc. Try to come up with enough categories so every child can win. When the kids are done, have a little parade so they can show off their awesome work!
These Ninja Turtles party games are easy enough to pull together without a ton of supplies, but so much fun that they will keep kids busy until it's time for cake! Be sure to check out our other great party games for kids for more ideas! Looking for cool themed supplies? Check out our Ninja Turtles party supplies post!