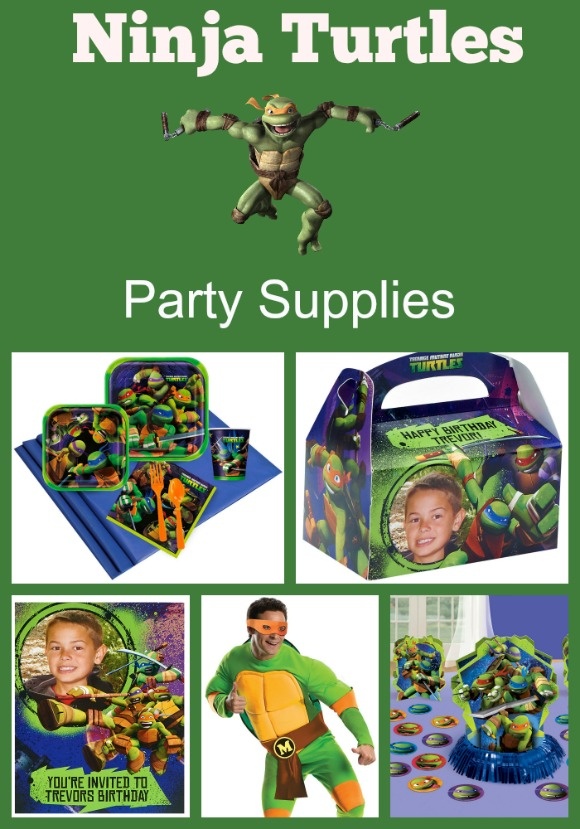 With the new TMNT movie coming out, kids are definitely going to be asking for parties related to the characters! If you want to go all out and really make the party a huge success, you'll need some Teenage Mutant Ninja Turtles party supplies! Check out a few of our favorites! We also have some ideas if you don't want to spend the money on actual branded supplies.
Teenage Mutant Ninja Turtles Party Supplies
Affiliate links included.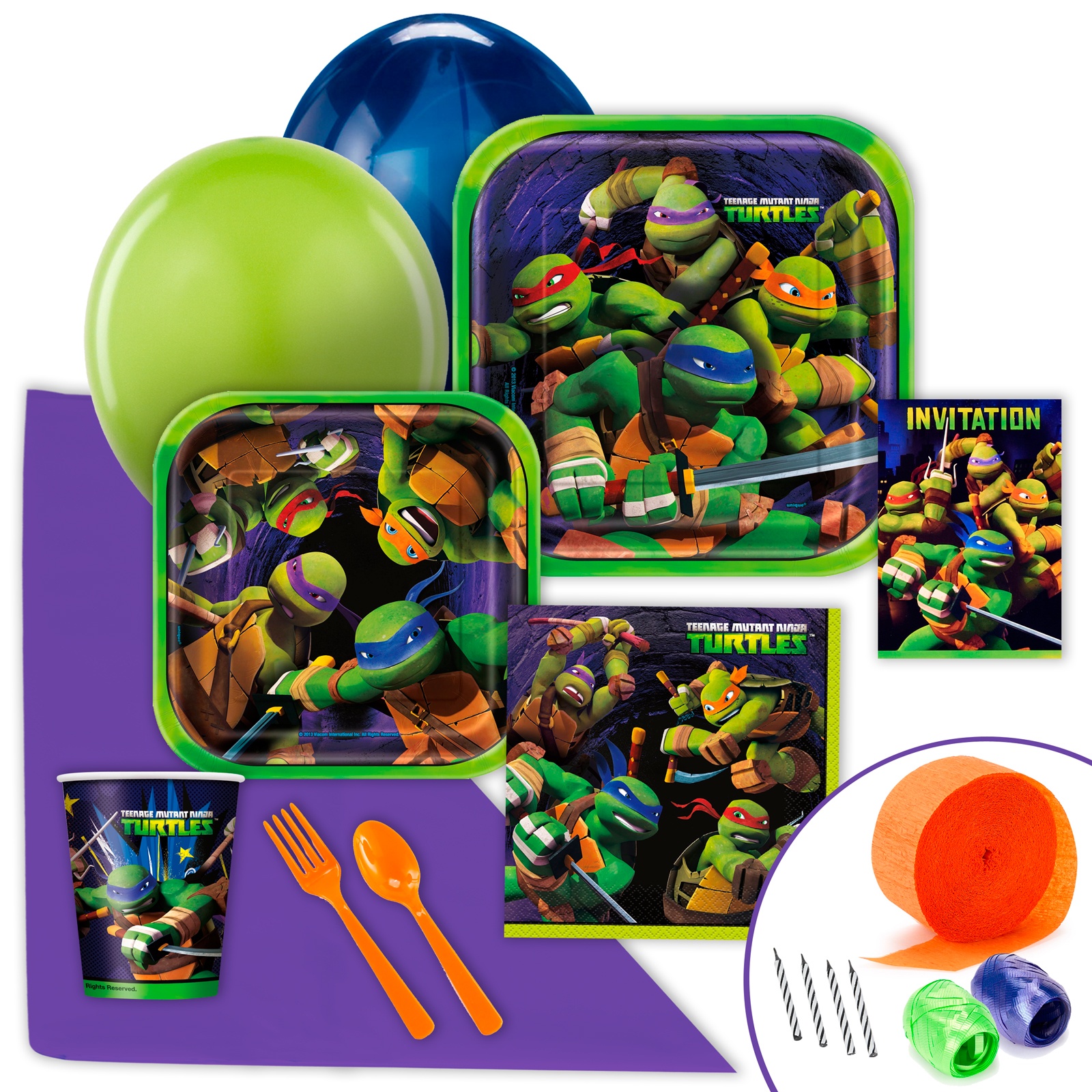 Teenage Mutant Ninja Turtle Just Because Party Pack for 8
If you just want the basics, this party pack has pretty much all the Ninja Turtles party supplies that you'll need. It includes cups, napkins, plates and utensils for 8 kids. Pair it with a green tablecloth and you have the perfect party table.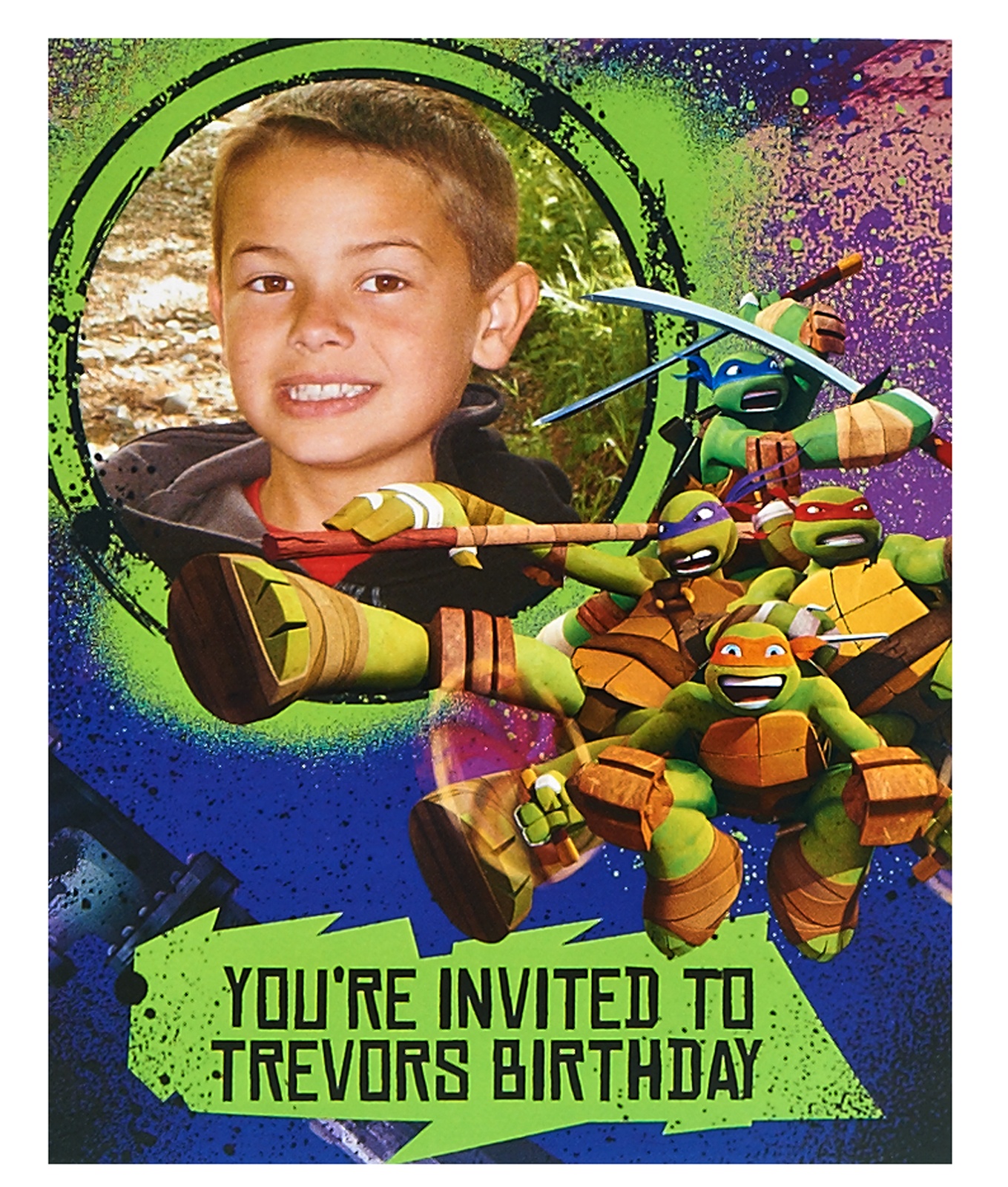 Nickelodeon Teenage Mutant Ninja Turtles – Personalized Invitations (8)
I absolutely love the idea of personalized invitations! Just choose your favorite photo to personalize the invitations during the ordering process. At $7.99 for 8, they are a bit pricier than non-personalized invitations. Still, if you want to go the extra mile, they're super cute.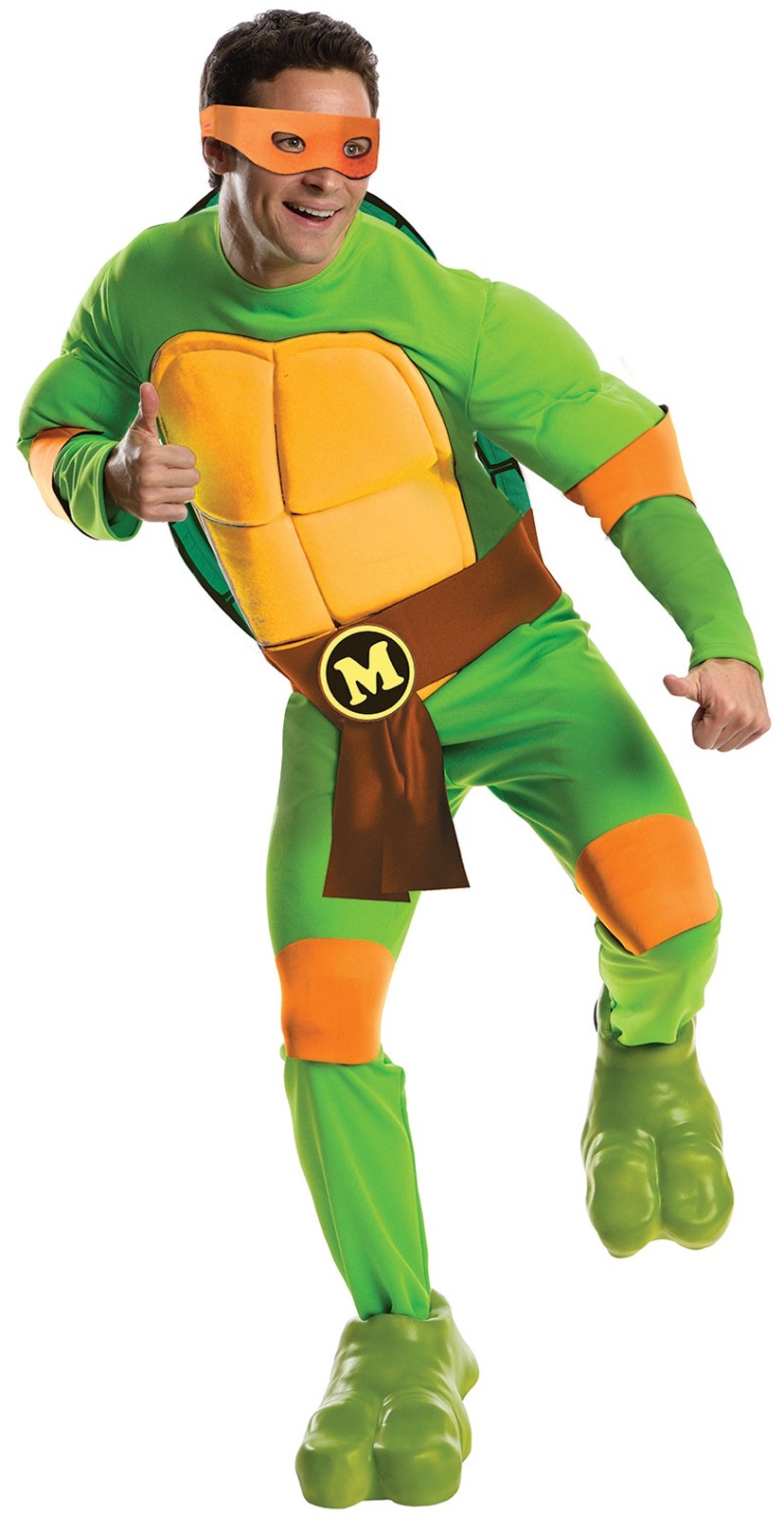 Teenage Mutant Ninja Turtles Deluxe Michelangelo Adult Costume
Want to host the COOLEST Ninja Turtles party ever? Con someone into dressing up as one of the characters! While there are plenty of different Ninja Turtle costumes, this one is definitely the best in my opinion. Imagine the looks on your guests faces when Michelangelo shows up to hand out party favors!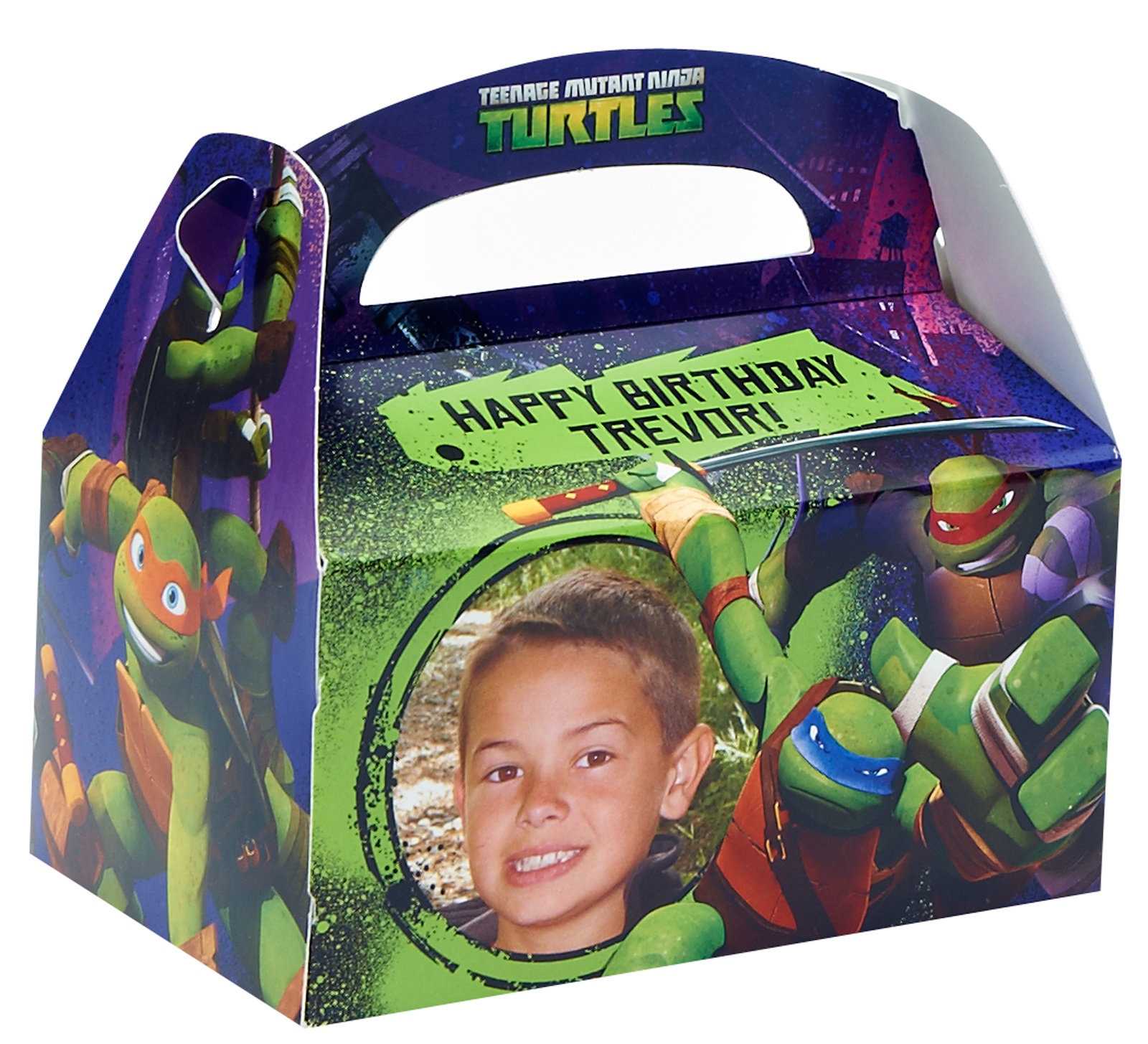 Nickelodeon Teenage Mutant Ninja Turtles – Personalized Empty Favor Boxes (8)
Speaking of party favors, you'll want something unique to send them home in, right? These personalized favor boxes are definitely a unique way to remind guests of the party! Stuff them full of fun goodies!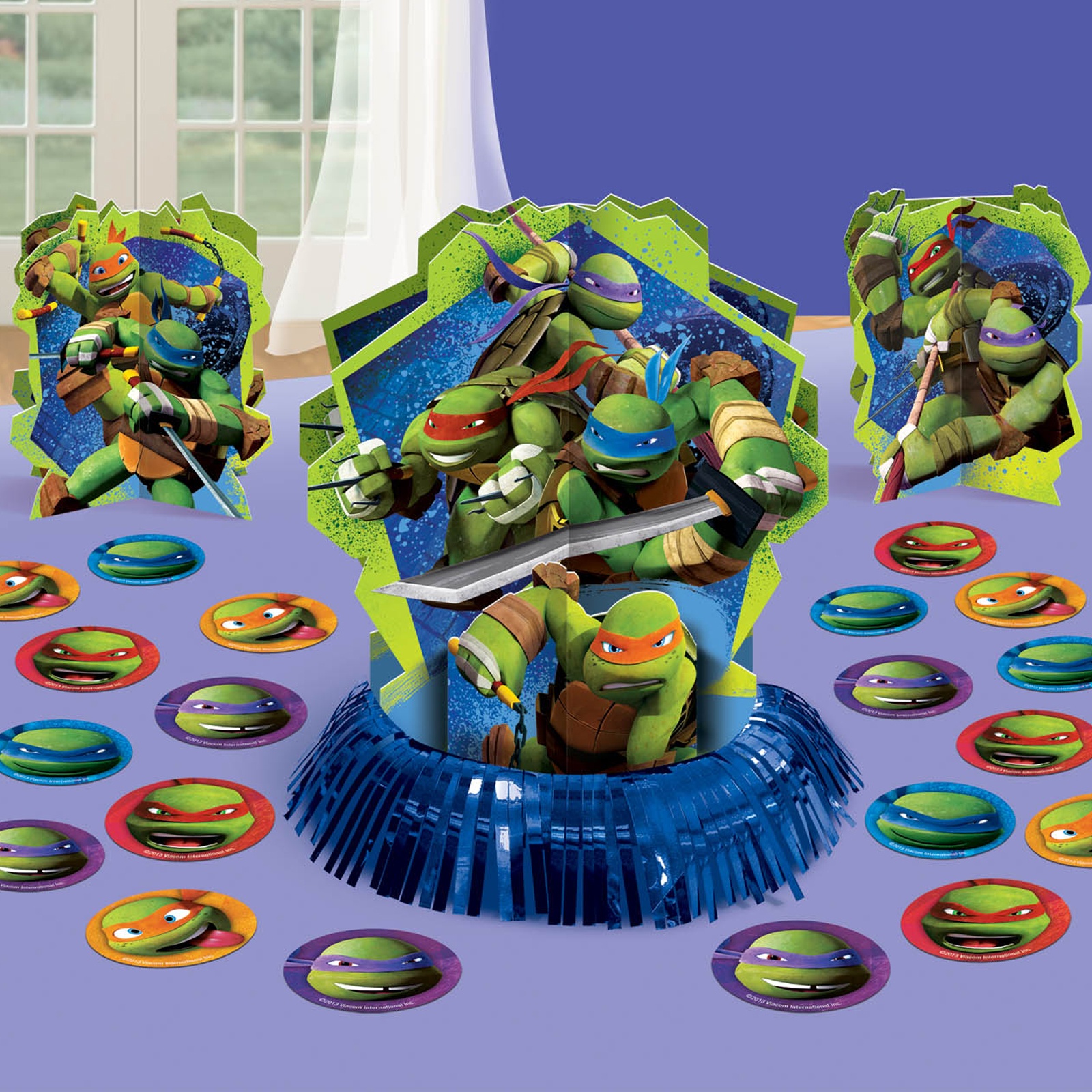 Teenage Mutant Ninja Turtles Table Decorating Kit
You can't have a party without decorations, right? This decorating kit contains everything you need to make the table Ninja Turtle perfect. I'll be honest, I don't usually go all out with balloons and banners, mostly because they're either expensive to fill or just a pain to put up. I love table decorating kits because they're easy to put together and clean up.
Ideas for non-branded Ninja Turtle party supplies
If you don't have the budget to go crazy with brand-name Ninja Turtle party supplies, you can always just get a few then supplement with other ideas. For example:
Use branded cake plates only. For the rest,  head to the grocery store and pick up some plain green plates. Take a look at the branded party supplies and pull colors from them for napkins and utensils.
Use your printer! Print out pictures of the Ninja Turtles and make a cool birthday collage with your child's face in the middle.
Crepe paper in ribbon in green and other complementary colors help fill in the gaps between banners or branded decorations.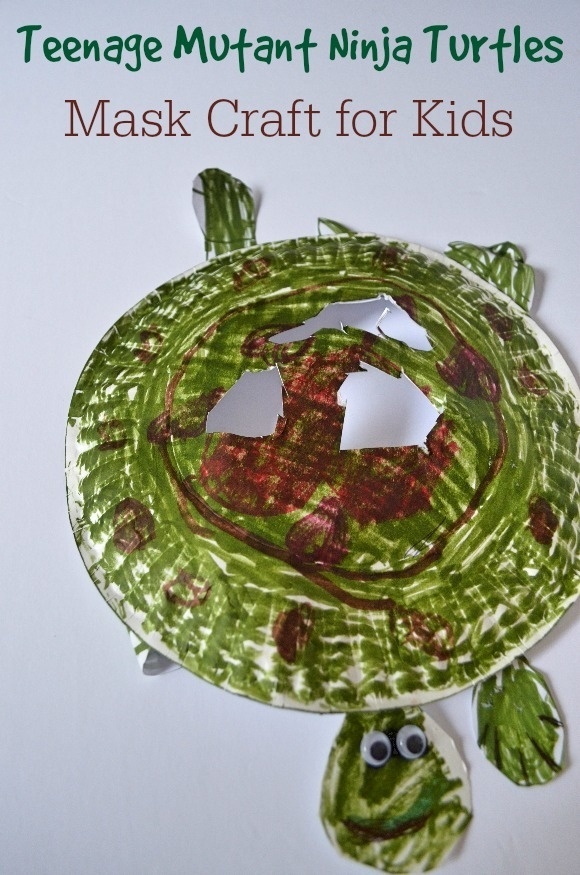 Use kids to decorate! Let the guests make their own Ninja Turtle masks and wear them during the party. Who needs expensive decorations when you have a house full of Ninja Turtles?