What better way to enjoy sledding, especially with friends, than to have a sledding party? Here are some awesome ideas for a sledding theme party to get you started!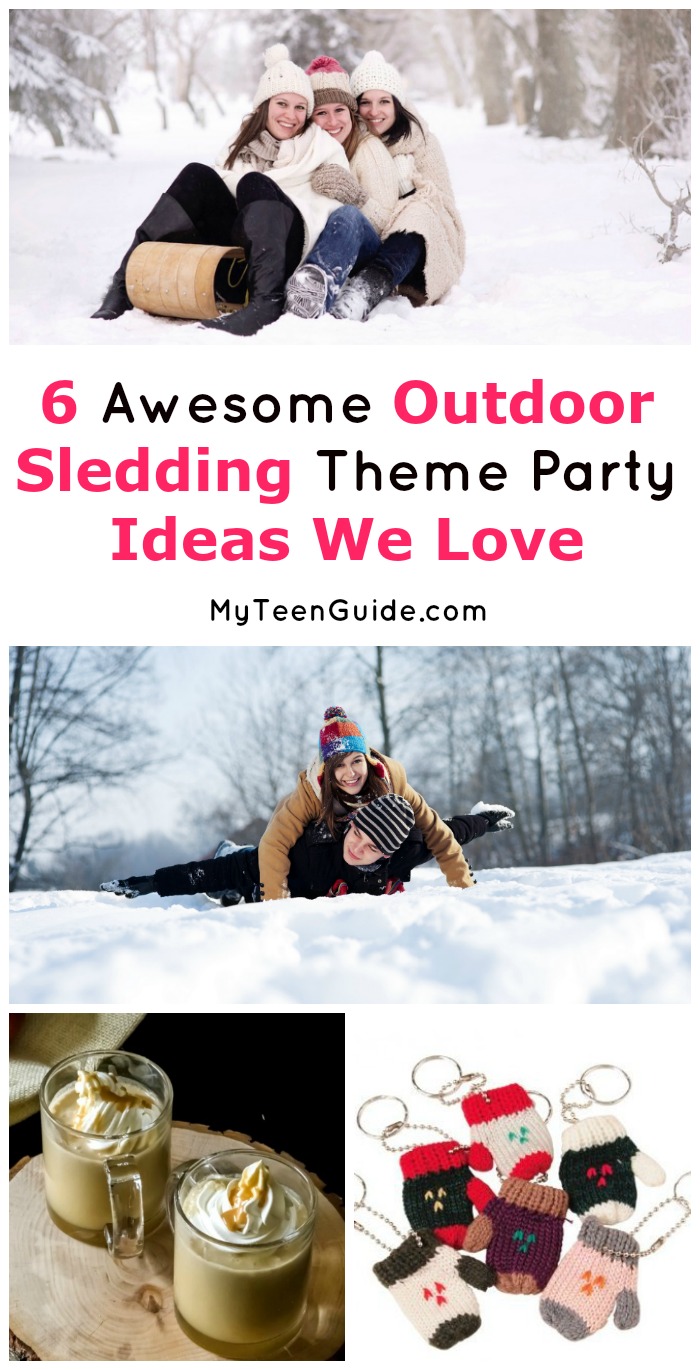 The holidays, winter and snow can only mean one thing? That's right- it's sledding time! And what better way to enjoy sledding, especially with friends, than to have a sledding party? You're never too old to fly down the hill on a toboggan! Check out everything you need to plan the perfect party, including where to find invites, what food to serve and more!
Outdoor Sledding Theme Party Ideas
Affiliate links included below. If you make a purchase through these links, we earn a small commission at no extra charge to you. Thank you for your support!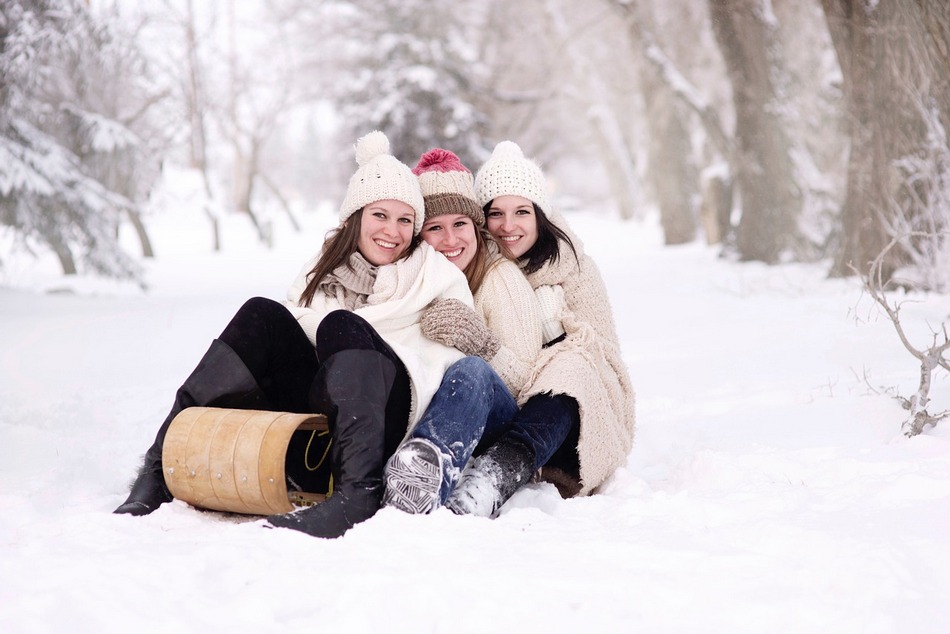 1. Invitations
The first thing you're going to need to do is notify people that you are having a sledding party. Zazzle features Santa, Rudolph & Sled Party Invitations, while Red Stamp has Sledding Party Invitations. You can also make your own using a graphic program and clip art that you can find for free on the web. One of my favorite places to find free images is Pixabay. Of course, if you want to skip the fancy invites, just send out emails or text messages letting your friends know when & where you'll be holding your sledding theme party! Make sure you let your guests know whether you'll be providing sleds or they'll have to bring their own. This one is really cute. Yes, it's for a kid's party, but it's fun and you can still use it for inspiration:
2. Table Settings
If it's not too cold outside, you can set up your tables outdoors. Party City has a Sparkling Snowflake Tableware Kit, which features 2 tablecloths, 1 centerpiece and enough cups, cutlery, napkins and plates for 16 guests. Also from Party City, a Holiday Plaid Tableware Kit, which features 3 tablecloths and enough cups, cutlery, napkin and plates for 50 guests. Amazon has a fun snowflake party
 dinnerware set, too.
3.  Food & Drink
Food and drinks can be served either before or after the sledding activities. Chili is the perfect food idea for keeping everyone warm and energized. All Recipes has a recipe for making Easy Chili. Also, Taste of Home has a great recipe for Bacon Cheeseburger Sliders. For snacks and treats, Better Homes & Gardens features recipes for Fire & Ice Nut Mix and Mitten Cookies and Kitchn has an easy recipe for No-Bake Coconut Snowballs. Drink ideas to keep everyone warm, include Creamy Hot Cocoa, from All Recipes and Caramel Apple Cider from OurFamilyWorld.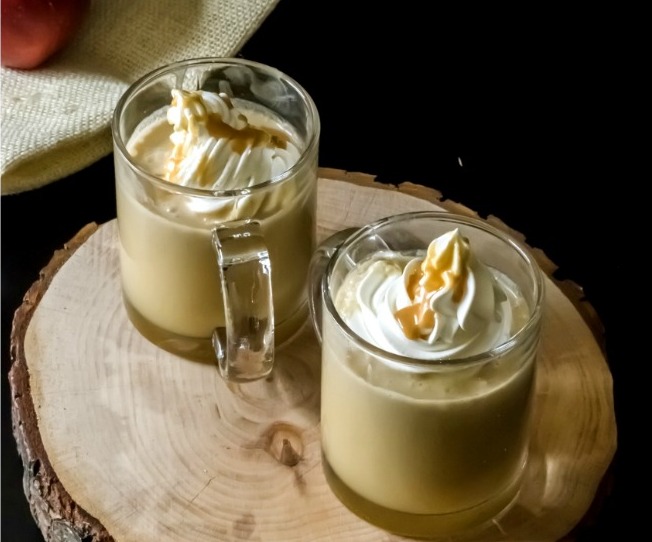 4. Activities
Sledding is really the main activity here. However, if your guests start to get a bit bored with just regular sledding, make a game or two out of it. The Spruce has ideas for 6 Snow Sledding Games, like Sled Bowling and Snow Obstacle Course. You'll want to set up your obstacle before the party. I suggest setting it up a bit away from where the main sledding event will take place so those who are waiting on the course can keep sledding down the regular hill.
5. Party Favors
Mittens make the ideal outdoor sledding party favors. Grab a bunch of pairs from your local Dollar Store. Fill them up with candies like Hershey Kisses, for party favors. Another party favor idea is to add an envelope of hot cocoa mix and some miniature marshmallows to Snowflake Organza Bags, available from Oriental Trading.  You can also grab a bunch of these mitten keychains to give out at the end of your party.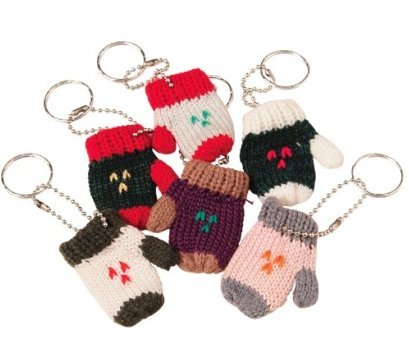 6. Keeping Warm
If there's snow on the ground, you can bet it is probably cold outside. To ensure your guests stay warm and toasty, have a basket of mittens, hats and scarves available. Another warming-up idea is to have a basket of outdoor blankets available for your party guests to use. Need a few suggestions? Amazon has Water-Resistant Outdoor Blankets, Wool Camp Blankets and Heavy Wool Blankets. You can get Natural Wood Baskets from Amazon. Depending on where you throw your party, you may be able to have a bonfire for everyone to relax around after a day on the hills! Just make sure to ask permission if you're not hosting your party on your own property.
One last thing: remember that a sledding theme party doesn't have to take place around the holidays! It's the perfect theme all winter long. All you need is snow! Speaking of, you'll want to plan your party around the weather, of course, but don't try to plan it too far out. Even if it says it's going to snow two feet on Saturday two weeks from now, the weather could completely change. Case in point: we were not supposed to get snow this week at all. Then on Friday night they called for 1-3″. By Saturday evening, there was half a foot on the ground! Yet other times, they've called for up to 18 inches and the storm totally missed us. If you live in an area where snow is more of a possibility than a likelihood, look into hosting your party at a local ski resort. They make their own snow and usually have small party areas that they rent out.
Have you ever thrown a sledding theme party? Share your favorite tips below!